We're constantly told we should be talking more about our mental health. But when it comes to doing it – actually speaking to someone you're worried about or opening up yourself – it can be terrifying.
What if someone is offended by what you say? What if it ruins your friendship or relationship? What if it all comes out wrong?
There are so many 'what ifs', but perhaps the big one we should be asking ourselves is: what if not talking about it means things get even harder?
Last year, a survey of more than 4,000 adults in the UK by mental health anti-stigma campaign, Time to Change, found one in three of us would avoid speaking to a friend who is struggling with their mental health to avoid an awkward conversation. Asked why, people's top concerns were saying the wrong thing (39%), feeling uncomfortable (28%), or being rude (23%).
If you're ready to take the plunge, regardless of which side of the conversation you're on, take inspiration from those who've been there.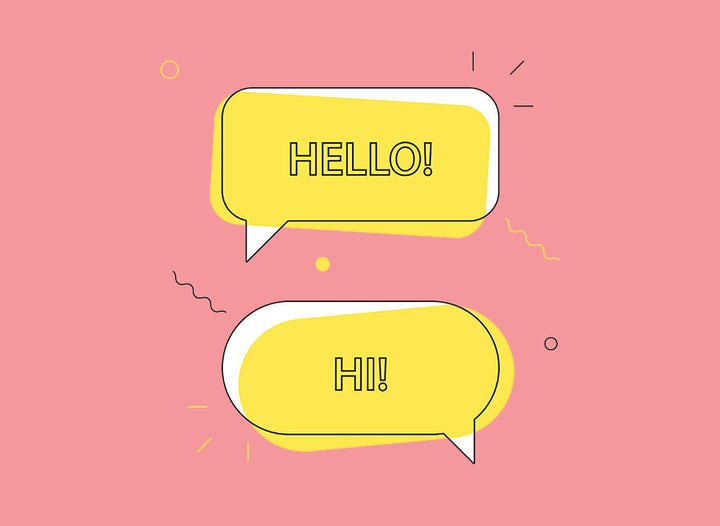 Starting the conversation about someone else's mental health...
'I told him during the week that I wanted to have a life chat'
Henry, who preferred not to share his surname, noticed a friend of his was indulging in unhealthy vices more and more, and enjoying them far less. He'd also become more reclusive and seemed to have something on his mind.
Mid-week, Henry, who is 29 and from Bristol, told his mate that he wanted to have a 'life chat' with him at the weekend. He didn't specify whether the chat was about him or his mate.
On a Saturday, the pair met at a local coffee shop which they'd been to before. "There weren't many people in the spacious café, so we had a comfortable corner to ourselves with big armchairs and no one really within ear shot. It was a warm, familiar setting with a comforting background din," says Henry.
"I told him I knew things weren't great and I wanted him to tell me about it. I wanted him to open up so that I could be sure he wasn't dealing with things alone. We knew each other well and he knew I'd dealt with a fair amount of my own issues, as I'm quite open about them."
His friend tensed up at first, but when Henry told him that lots of their mutual friends suffered the same, similar or more severe mental health issues, he seemed to relax. "We didn't speak for as long as I would have liked, as I could tell he was getting more and more uncomfortable and agitated. I didn't want to push too far and my intention was only to get the ball rolling," says Henry.
The initial chat had a positive effect though. Since then, he's been able to return to the conversation with his friend, who has since been more open with his friends and family, and is even considering medication and therapy, too.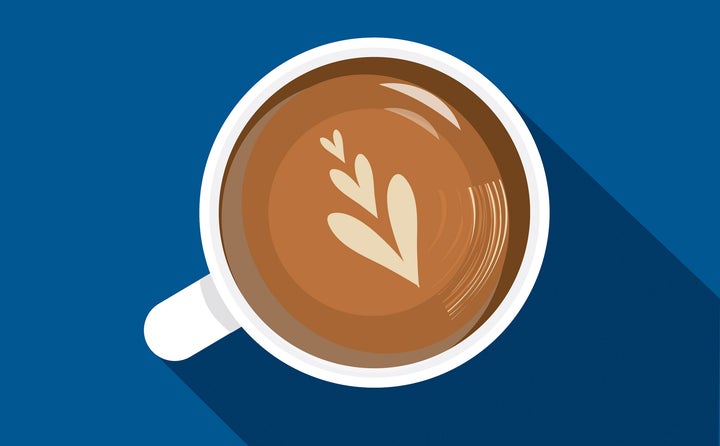 'I came home from work and asked if she wanted to talk'

Paul Bickerdike from Wakefield, noticed his daughter Celine hadn't been her usual chatty and cheerful self for a while. "One day I came home from work and noticed that she was displaying signs of anxiety," he says. "I asked if she would like to talk about it." And she did.

Paul and his wife are foster carers, meaning their house is a busy environment where deep and meaningful conversations aren't easily had. When he had a snatched moment alone with Celine, he told her both he and her mum had noticed she seemed to be unhappy and asked if she would like to talk.
"Celine responded positively, so I asked if she would like to go out together to Nando's," Paul recalls. "I knew this was a place she liked and wasn't too crowded."
Having broached the topic at home, it was easier to jump into a more in-depth discussion when they went out to get a bite to eat, says Paul – but they didn't speak about mental health until the food had arrived, which helped Celine relax and both of them to be honest "that things were not as we would want".
"As a parent it was hard for me to come to terms with the fact that my child was not living the happy and fulfilling life I had envisioned for her since the day she was born," he admits. "I needed to put my own feelings aside and to put her need first."
Celine, now 22, says the chat was helpful because her dad showed compassion rather than judgement. "Young people want their parents' advice, they just don't want the extra baggage of judgment or forcefulness that can so often come with it," she says.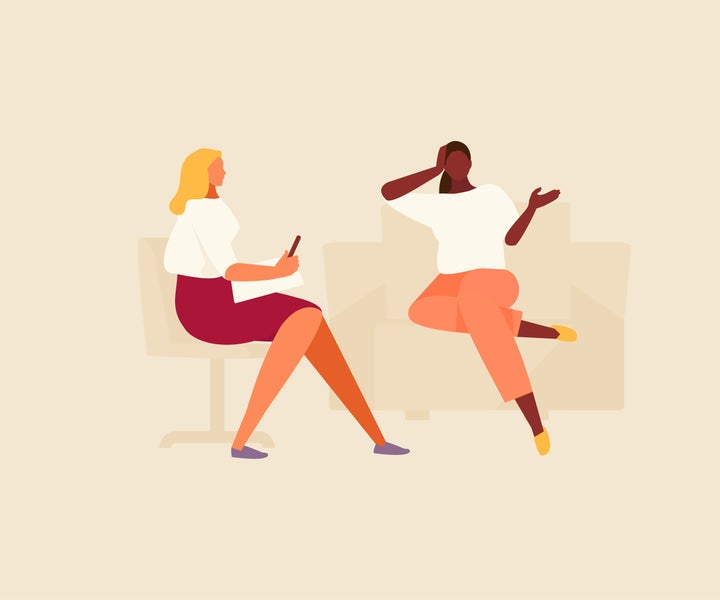 Starting the conversation about your own mental health...
'I asked if he would be comfortable if we arranged a time to sit down and talk about our feelings'
Zoe Hazel, 29 and from Kent, has borderline personality disorder (BPD) and experiences of post traumatic stress disorder (PTSD). She and her dad had never spoken about her mental health and Zoe felt like it affected their relationship. It was the elephant in the room, so they agreed to chat about it.
"We'd discussed having the conversation after we'd been out for my birthday in November," says Zoe. "I asked if he would be comfortable if we arranged a time to sit down and talk about our feelings."
On the day they sat down with a cup of tea while her mum was out, and Zoe started by explaining what she was experiencing. "I asked if he had any questions. It was shaky to start, but then the conversation started to feel more natural," she says. "Since then I can tell him when I'm having a bad day. I don't feel like I need to keep it to myself anymore."
Her advice to others is to try to keep it casual and informal, just two loved ones having a chat. "And most importantly, if the person isn't willing to listen, walk away. You do not have to prove yourself to anyone."
'We went for a beer and started talking as usual. It didn't start out about mental health, but then he asked me how I was'
Ryan Francis, who is 46 and from Bristol, has general anxiety disorder, depression and obsessive compulsive disorder (OCD). After the birth of his daughter, he started feeling suicidal – it was during this time that he turned to a friend for help.
"We went for a beer and started talking as usual," Ryan recalls. "It didn't start out about mental health, but then he asked me, 'How are you doing?'"
Normally, Ryan would've said he was fine but on this occasion he told his friend he was struggling. "He asked, 'In what way?' and we went from there," says Ryan. "I opened up and then he told me about his own experiences, which helped me feel less alone. He talked through my problems with me and helped me to rationalise some of the things I was saying."
It was a relief for Ryan to get it all out. Now, if either he or his friend feel that way, they meet up for a beer and a chat. "Speaking wasn't a magic pill, but it helped me," he says. "A lot of the time it's not about saying anything in particular – it's just about listening."
Tips for talking from Jo Loughran at Time To Change:

1. Ask twice. Research shows that 'How are you?' can often prompt no more than a meaningless exchange. The simple act of asking again, with interest, shows a genuine willingness to talk and listen. If you're worried about someone, the next time they say they're fine, try asking 'How are you really?' or 'Are you sure you're ok?'

2. Ask open questions. We can worry about prying when it comes to mental health, but it's better to ask questions. It might help someone to get things off their chest, and it shows that you care. Some questions you can ask are: 'What does it feel like?', 'What kind of thoughts are you having?' and 'How can I help?'

3. Think about the time and place. Sometimes it's easier to talk side-by-side. Try chatting while doing something else, like walking. Some people might prefer to talk somewhere with background noise, others may rather have a quiet conversation at home. Everyone is different, so think about which environment you are likely to both feel most comfortable in.

4. Keep conversations small and informal. You don't have to set aside hours to chat. Talking when shopping, cooking or driving can take the pressure off – it doesn't need to be a formal sit-down conversation.

5. Depersonalise the situation. It might easier to talk about a hypothetical event rather than asking direct questions about feelings or speaking about your own. For example: 'work can be really stressful, can't it?'

6. Help them see they're not alone. If you know someone else who has struggled with their mental health, talking anonymously about their experiences might be a good way of starting a dialogue, or you could discuss celebrities who are talking about their mental health in the media.

7. Talk about your own feelings. Being open about your own emotions shows it's ok to be open too.

8. Don't try and fix it. Resist the urge to offer quick fixes. Often listening is enough.

9. Look after yourself, too. Choosing to talk can make a real difference to someone's life but it can also bring up difficult things that people may not have spoken about before. If you or someone you know might need support, organisations like Mind (mind.org.uk), Rethink Mental illness (rethink.org) and Samaritans (samaritans.org) provide guidance and advice.
Useful websites and helplines:
Mind, open Monday to Friday, 9am-6pm on 0300 123 3393
Samaritans offers a listening service which is open 24 hours a day, on 116 123 (UK and ROI - this number is FREE to call and will not appear on your phone bill.)
The Mix is a free support service for people under 25. Call 0808 808 4994 or email: help@themix.org.uk
Rethink Mental Illness offers practical help through its advice line which can be reached on 0300 5000 927 (open Monday to Friday 10am-4pm). More info can be found on www.rethink.org.