Sci-fi fans rejoice, as Channel 4′s hit series 'Humans' is returning to our screens for a third series, and it promises to be just as compelling and thought-provoking as the previous two.
Viewers have waited a painful 17 months to find out what happened after the mass synth awakening, which occurred after Mattie Hawkins uploaded a code that suddenly allowed almost five hundred million synths to be able to think and feel.
Sure enough, these actions have had catastrophic consequences, with 100,000 humans losing their lives, and those left second guessing what could happen next.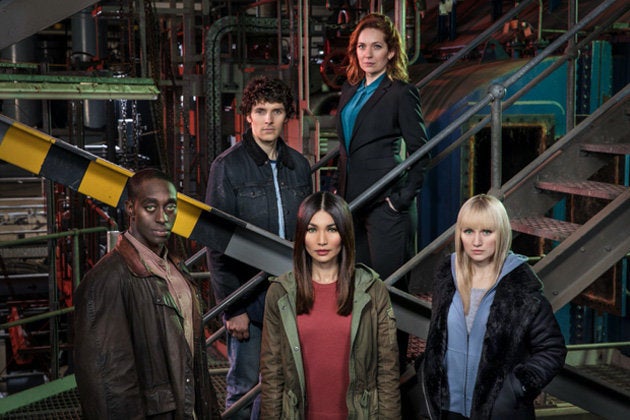 Ahead of the new series beginning on 17 May, stars Ruth Bradley (DI Karen Voss) and Mark Bonnar (Dr Neil Sommer) joined HuffPost UK on an episode of 'BUILD' to spill some spoilers on what fans can expect, as well as some backstage filming secrets...
There's a year's time jump that will pose a lot of questions
Given the game-changing development at the end of the last series, most fans had probably assumed the action would pick up straight up from when it left off - but no. Instead, bosses have moved things on a year, which will pose a lot of questions to viewers. But don't worry, you won't have to wait too long for answers.
"It's handled really well," Ruth says. "When I was reading it, I was like, 'how are they going to manage this?' but after the first episode... They are really clever, the writers. Questions will be answered."
Dr Neil Sommer is the biggest addition to the cast this series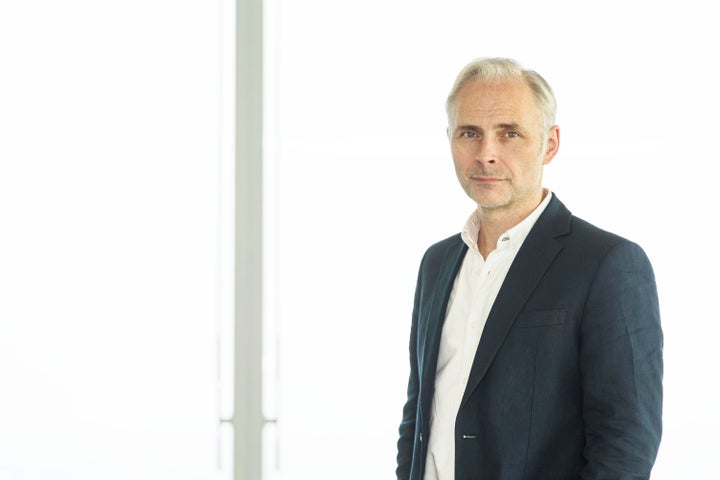 Neil - played by Mark - is a behavioural scientist who is charged with helping solve the problems synths pose, now they can think and feel. His story will be tied in with Laura Hawkins, with the two developing a strong personal connection.
Revealing details about his character, Mark says: "He comes in in episode two with a rather - you could call it - inconspicuous entrance, and he's on the Dryden Commission, which has been set up by the government to try and work out what to do about the synths because no-one is quite sure how to handle what is happening.
"A new race, for all intents and purposes, has appeared on the planet and they have to work out how to cope with it. Neil is a behavioural scientist, who has been drafted in to gauge how humanity will react to the decisions they might take."
DS Karen Voss is starting over - but it doesn't look like it will all go to plan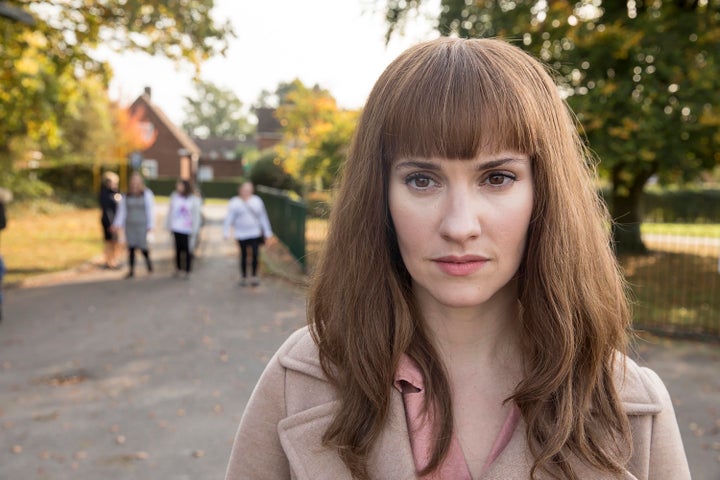 Following the departure of her police partner, DS Pete Drummond, DI Karen Voss finds herself in a whole new set of circumstances, as she and Sam are living in secret in Waltringham, but that comes with its own set of problems.
"Karen is starting anew," Ruth explains. "At the end of the last series, she lost Pete, so she's come out the other side and is back to her old tricks in some ways."
Revealing she is struggling in her role as a parent, she continues: "I think that's the thing about Karen is that she is always struggling and she's never really comfortable with who she is and what she is, and is always playing something else - that's what makes it so interesting to play her. That's always been her struggle, but in this season, it's a completely different struggle."
The cast had to get refresher training on how to play the synths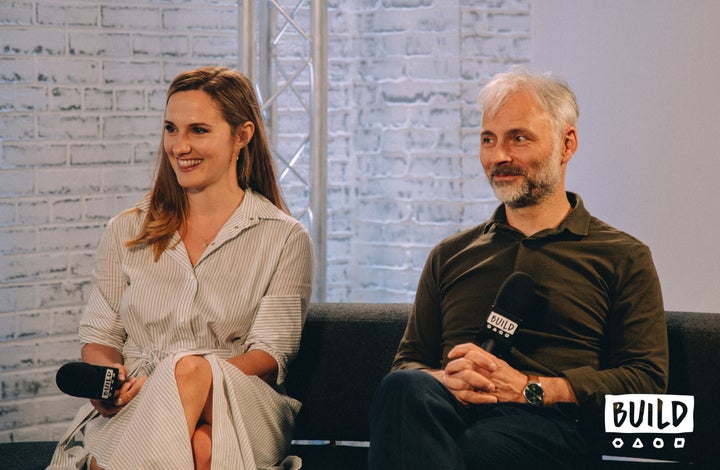 It's not easy playing a robot - as Ruth will attest.
"I get worse every year," she reveals. "Second season I was fine, then I wasn't, and this year I was really bad. They had to have a close eye on me this year.
"Dan O'Neill is this amazing choreographer who has been with us since the first season, and along with us, essentially came up with all the rules, so he'll do a refresher course. It's like workshopping, improvisation and things like that."
Revealing her checklist of things she has to go through to get into character as Karen, she continues: "It's kind of like a checklist you have to run through before you start - things like breathing, blinking, shoulders and posture, blood on your hands, moving your eyes before your head, so to do that and try and make it instinctive and natural within the take is different, because you have to be aware of those things, but also completely let them go."
There's plenty of laughs on set, despite how disciplined the synth actors have to be
While there's a lot to remember when you play a synth, the cast never risk going all Jared Leto and adopting method acting techniques - in fact the seriousness of their characters leads to plenty of laughs and pranks.
Mark tells us: "It's strange at first, but once you get to know them, it becomes funny. I would go up to my bodyguard synth frequently and do some kung-fo moves and see how concentrated she was.
"With the level of concentration these guys have to have, I think you have to release and have a laugh in between takes, or you'll go mental."
'Humans' series three begins on Thursday 17 May at 9pm on Channel 4. You can also catch up on the first two series on All4 now.
Watch Mark and Ruth's full 'BUILD' interview in the video below...