A KFC spokesperson confirmed to HuffPost UK that as of today over 260 restaurants have been restored to a full menu, putting the total number of stores offering a full menu at nearly 400.
"Following the distribution challenges DHL experienced, disruption to some of our restaurants has continued, meaning some items have been temporarily unavailable," they said. "Our remaining restaurants will have 98% of the menu available by next week."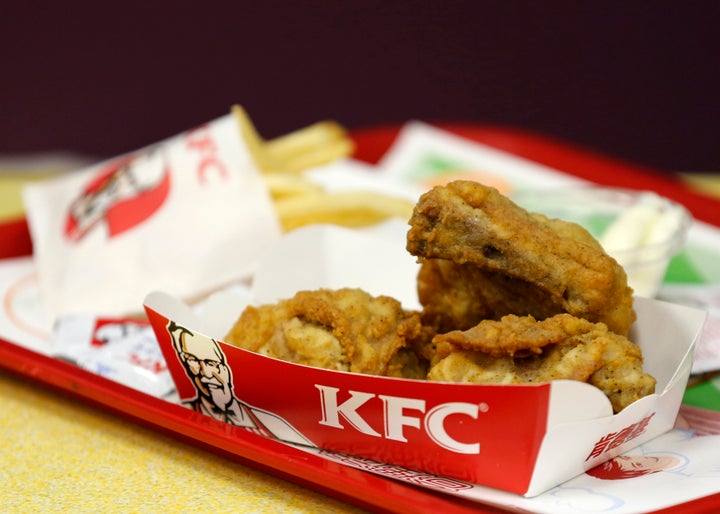 In February, a chicken shortage caused by distribution problems resulted in hundreds of restaurant closures across the UK. At one point, just 263 of 900 branches were open.
Courier company DHL was responsible for the error, citing "operational issues" which had resulted in a number of deliveries being "incomplete or delayed".
But it seems those operational issues have resulted in a serious backlog of problems, with some restaurants still unable to serve certain menu items including ice cream, soda, corn and even bottled water.
A spokesperson for KFC added that all restaurants in Scotland, Northern Ireland and the Republic of Ireland are serving full menus as normal and, generally speaking, the chain's most popular items are unaffected.