Bernie Squitieri had a lucky escape this week when local rubbish collectors found his wife's $400,000 (£280,000) wedding ring hidden in a pile of junk.
Bernie, from Missouri, had inadvertently thrown the ring into the bin when he was cleaning the kitchen at the weekend.
His wife Carla explained: "I was washing my hands and I took my rings off and was drying them in a napkin and the doorbell rang."
It took the pair until Monday to realise that Carla's missing 12.5-carat ring was wrapped up in the napkin, which Bernie had then thrown out.
By then, local authorities had taken the rubbish away.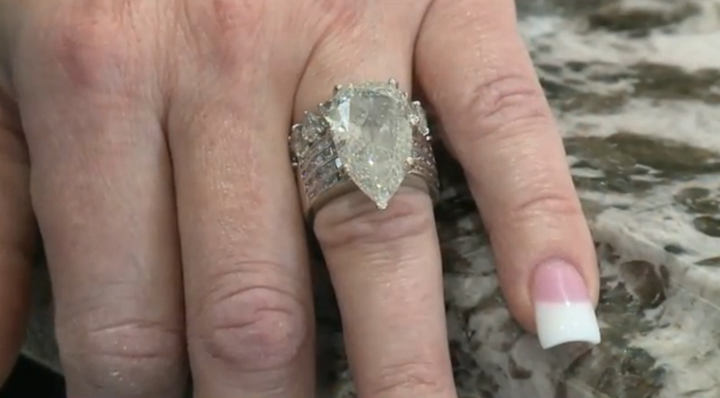 Knowing the ring was on its way to a landfill site, the couple contacted workers at Meridian Waste Services to explain the situation.
The group searched through 10 tons of rubbish, and thankfully, operations manager Joe Evans found the ring after 25 minutes.
"It just goes to show you there are compassionate people out there today," Bernie said.
Carla added: "I think we're blessed."