The race to realise Elon Musk's vision for a 700mph train has hotted up after a Hyperloop developer confirmed it was in talks with the Indian government.
Hyperloop Transportation Technologies, one of the two firms competing to build the first loop, is awaiting approval to develop a test system in the country.
Bibop Gresta, co-founder of HTT, told Economic Times the Indian transport minister Nitin Gadkari is considering signing off on the project.
His signature would ultimately culminate in the construction of a Hyperloop in the next 38 months, Gresta said.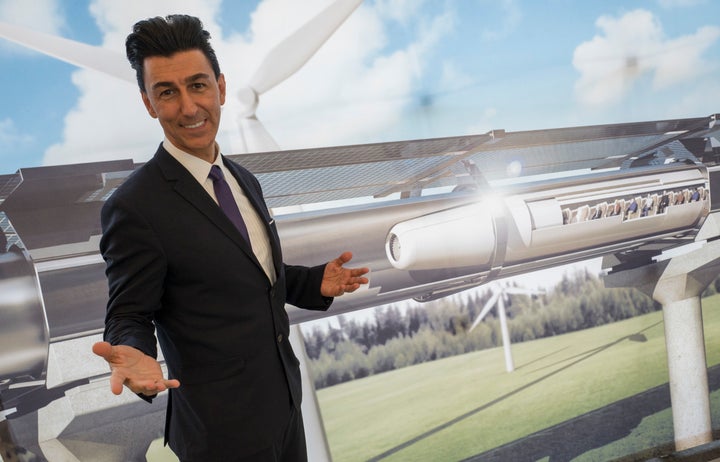 In the ET interview, Gresta also called on the Indian government to divert funds currently devoted to a bullet train, to Hyperloop.
"You are going to spend $12 billion on a bullet train? Put $1 billion in hyperloop and you will never need a bullet train," Gresta said.
Gadkari has already publicly acknowledged the benefits Hyperloop could bring to the country.
The journey from Mumbai to Nagpur currently takes 14 hours by train, but it could be cut to just 30 minutes with Hyperloop, Gadkhai said in September.
The announcement comes just a month after HTT's rivals Hyperloop One inked a feasibility deal with Dubai's transport authority.
The firm will now begin pursuing options to build a Hyperloop between Dubai and Abu Dhabi, which would cut an hour long journey to just 12 minutes.
Elon Musk, the Tesla founder, first conceived the Hyperloop design, which features electromagnetic-powered pods travelling through low-pressure tubes.
But he has left it to other firms to realise the idea, as he pursues ambitions to colonise Mars.
Popular in the Community