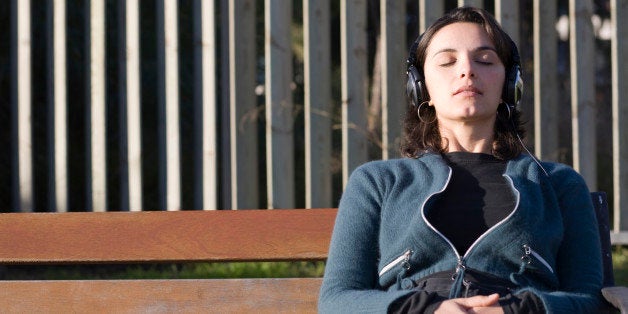 It sounds like the work of sorcerers and scam artists, but hypnosis can play a very real role in protecting and promoting health.
This isn't the "You are getting very sleepy..." hypnosis you're used to seeing in pop culture references, but a clinical procedure used in conjunction with other therapies and treatments, according to the American Psychological Association. Hypnosis for health benefits "should be conducted only by properly trained and credentialed health care professionals (e.g. psychologists) who also have been trained in the use of hypnosis and who are working within the limits of their professional expertise," according to the APA's website.
The "state of inner absorption, concentration and focused attention" brought on by hypnosis may help us use our minds more powerfully, according to the American Society of Clinical Hypnosis (ASCH). And harnessing the powers of the mind has inspired researchers and clinicians in various fields to explore the use of hypnosis in a number of health outcomes.
Medical hypnosis, sometimes called hypnotherapy, uses verbal repetition and/or mental imagery (facilitated by a hypnotherapist or one's self) to induce a "trance-like state" of increased focus. It's typically described as feeling calm and relaxing and usually opens people up to the power of suggestion, according to the Mayo Clinic.
Once disregarded as a parlor trick, hypnosis is increasingly believed to improve many of those outcomes. The American Medical Association approved hypnosis as a therapy in 1958 (although it later rescinded its position, according to the ASCH), and the APA followed suit three years later, according to Harvard Medical School. That's not to say it's a panacea: In fact, more research is needed to prove lasting benefits of hypnosis for certain facets of health, such as weight loss or smoking cessation. But more promising results exist in other areas of study. Here are a few of the science-backed benefits of hypnosis to consider.
Hypnosis can help improve deep sleep.
In previous studies of the effects of hypnosis on sleep, study participants were simply asked to report back on how well (or poorly!) they felt they slept after hypnosis. But in a recent study, Swiss researchers were able to measure its effects by monitoring brain activity in a group of healthy, young women as they took a 90-minute nap after listening to a hypnotic suggestion tape. The women who were deemed the most susceptible to hypnosis spent 80 percent more time in slow-wave sleep (the deep, restorative phase of our shut-eye) after listening to the hypnosis tape than they did after listening to a neutral spoken text. "[T]he results may be of major importance for patients with sleep problems and for older adults," lead researcher Maren Cordi of the University of Zurich said in a statement. "In contrast to many sleep-inducing drugs, hypnosis has no adverse side effects."
It can ease pain.
Hypnosis is perhaps most well-researched in the context of managing pain. Two meta-analyses of existing pain and hypnosis research, published in 2000 and 2009, deemed hypnosis effective at lowering pain associated with a number of conditions, including fibromyalgia, arthritis and cancer, but noted that few psychologists were using it, and those who were had little standardization in administering hypnotherapy.
Hypnosis can calm nerves.
Because of its ability to harness the powers of the mind, hypnosis is often employed to relieve anxieties related to other medical procedures, like surgery, scans or even giving birth, called state anxiety. "The mechanism may be similar to the placebo effect -- in which patients' expectations play a major role in how they feel," Melinda Beck wrote for the Wall Street Journal in 2012. "Hypnosis, in turn, can help patients adjust those expectations to minimize pain, fear and disability." More research is needed to determine if hypnosis might alleviate generalized anxiety disorder or what's called trait anxiety, or anxiety relating to personality rather than a specific event, according to a 2010 review of the research. Preliminary studies have started to examine hypnosis in depression treatment as well, but more research is needed.
CORRECTION: A previous version of this story neglected to state that the AMA has since changed its position on hypnosis.
Related