With it's intoxicating mix of flat-pack furniture, Swedish meatballs and adorable little pencils, there is no store on Earth quite like Ikea. Oh, how we've missed it.
Monday marked the first day of Ikea's opening since the UK lockdown began, and fans wasted no time flocking to the superstores. Photos soon emerged online of zig-zagging car park queues, as shoppers waited in the June heat to get inside.
Plenty of naysayers on social media have asked why you'd bother. So HuffPost UK asked dedicated Ikea disciples why they wanted to tread the one-way track at the first opportunity.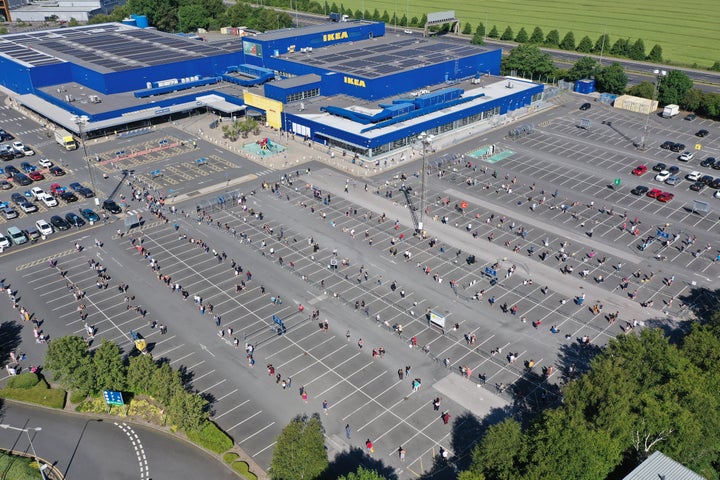 Jamal Greaves and his friend Bradly Hunt, both 27, went to Ikea in Wednesbury, West Midlands, on opening day to stock up on homeware.
"We got there around 12.10pm and got into the store about 1.25pm," Greaves says. "The wait wasn't as long as everybody anticipated."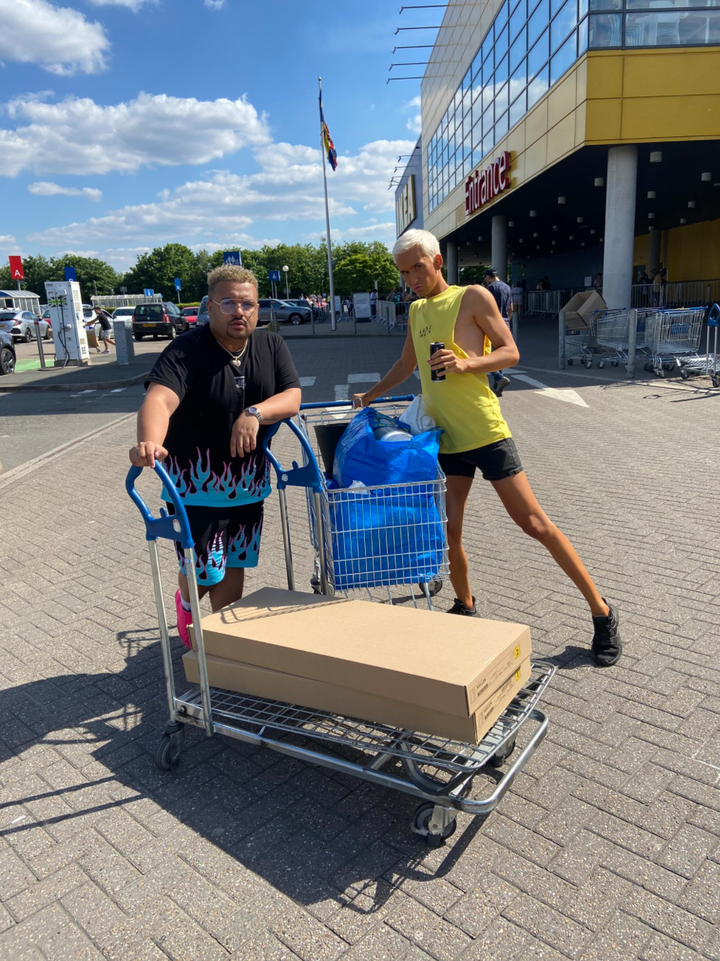 His main goal once inside was hunting down some new storage for his quarantine purchases. "I've spent a fortune during lockdown on clothes and trainers and needed some more storage space!" he says. "I love the fact Ikea do 50p hot dogs and cheap drawer sets. It's so convenient."
Jennifer Creed, 18, visited the Croydon branch on opening day mainly because her dad wanted to go. "We've been talking about how we needed to get a new wardrobe for my bedroom, I went and I took loads of pics for inspiration for my bedroom," she says. "I like how everything is so nicely put together, the displays and showrooms, and it's just so convenient."
Daniel, 45, went to the Wembley branch with his family, but after a lengthy wait to get inside was left a little disappointed.
"We wanted to get sun loungers as they don't deliver [that product] and wanted to get the remaining three left. They'd gone before I got to them," he says.
"Got some food for the family, so no wasted journey."
First in the queue at Ikea's Exeter superstore was Steven John, 36, whose family moved just before lockdown, so he's been eagerly awaiting the opening to buy some furniture.
"We kept checking the Ikea app and saw a lovely bookcase but it wasn't available online as it would have required a two person delivery," he explains.
"When Ikea announced they were reopening I checked and the app said low stock of the bookcase. I thought if I turned up early we might be able to get it."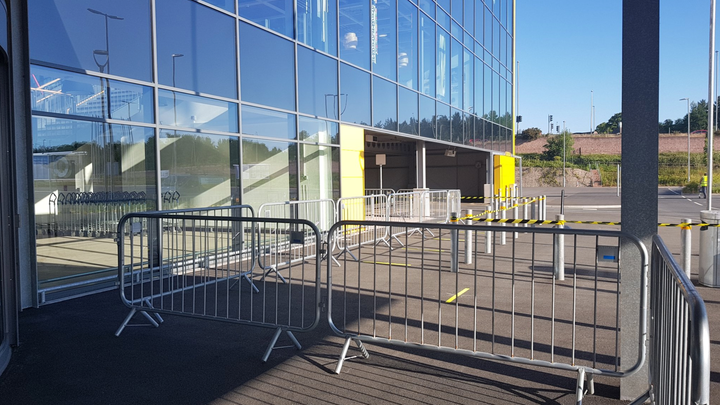 He didn't expect to be first in the queue at 7.30am but is glad he made the early start. "They had very good social distancing in the queue and in the shop and we managed to get what we needed," he says. "I was out within 30 minutes with a new bookcase. Mission accomplished!"
Others on Twitter shared their own reasons for running to Ikea at the first opportunity.
If you love Ikea for the play areas, be warned that they're currently closed, as are the customer restaurants in all stores.
The Swedish Food Market is however open, offering a takeaway service, so you'll be able to get your precious meatballs at most stores – or you can make your own at home since Ikea released their famous recipe.
To enable social distancing, Ikea has introduced a staggered entry system and restricted car parking. Only one adult and one child per household is permitted in-store at any time, so if you're willing to brave it, be prepared to queue.