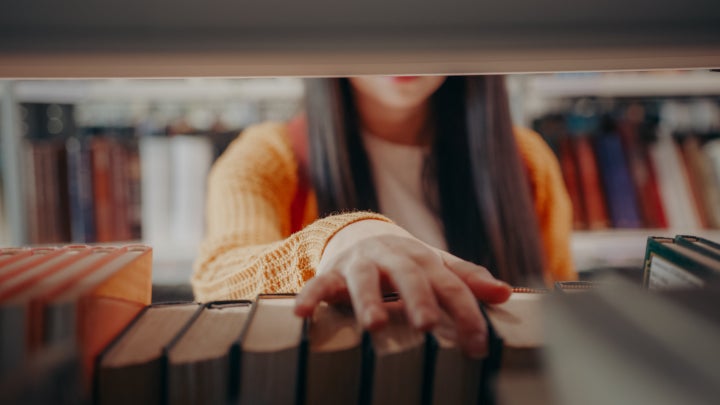 As a poor, depressed, terrified gay kid in a small town, it was there that I found a copy of David Levithan's "Boy Meets Boy" after its title caught my eye with its implied queerness. My family was too poor to buy books, and there's no chance anyone in my life would have bought me a book with such a suggestive title; in my small-town Catholic community, being gay was a sin other people committed.
In that dusty (and safe and reasonably quiet) library, I read what I hadn't known could exist: A young adult novel about happy queer people in a small town. The characters and plot specifics have faded, but the takeaway for pre-teen me was that gay and happy was a thing someone could be.
When "Boy Meets Boy" came out in 2003, I was 13. It's been 20 years, and I'm about to publish a novel of my own. My book is for adults; I never imagined it on the walls of a school library. But conservative anti-queer guidelines could keep my gay book ― and other books by and about marginalized people ― off the public bookshelves entirely.
In addition to being a library loyalist and a novelist, I'm also a journalist who covers book bans, which have been on the rise since 2021, when more than 700 challenges against 1,276 books broke records. In 2022, records broke again, with more than 1,200 challenges against more than 2,500 titles.
While 2023 isn't over yet, literacy and free expression nonprofit PEN America reports more than 1,500 book bans in schools already, including texts by more than 800 authors. More than 40% of these books are about people of color, and one-third are about LGBTQ+ people.
Just weeks before the 2023 Banned Book week, in Seminole County, Florida, members of the far-right group Moms for Liberty spent hours of a public school meeting reading excerpts from books that allegedly contained inappropriate explicit and sexual content. This included parts of a scene from "Push" by Sapphire (the origin text for the 2009 film "Precious"), which they decried as pornography when it is actually depicting rape.
In 2022, according to the American Library Association (ALA), the most challenged books were George M. Johnson's "All Boys Aren't Blue," Toni Morrison's "The Bluest Eye," and Maia Kobabe's comic memoir "Gender Queer"—two books by and about queer people of colour, and one about gender identity and puberty.
Through the end of high school, I returned to that same library (and others in the area, as I moved often) to apply for college and financial aid and print Mapquest directions. The first iPhone came out in 2007, and it felt like adulthood came in tangible and expensive ways for my friends; they got cars and phones, and they applied for college as a matter of course. The library was my only portal to that world of technology and expansion.
It was also a portal to queerness. There were no rainbow flags or signs for a queer-friendly section in my local library, but I embraced books about young girls in community with each other, like the "Babysitter's Club" books, and once the anger of adolescence fully took root, Francesca Lia Block's "Violet & Claire," a young adult novel about girlhood.
I loved the anonymity of the internet and savoured the hours I "checked out" a desktop at the library to scroll blogs and find new-to-me music and shows. Plenty was queer (or queer-coded, as was more the norm in the aughts), but plenty was just different, and I needed to know different could be a good thing to be.
I even felt emboldened to Ask Jeeves for stills of Rachel Weisz in a wet nightgown from "The Mummy" and Kate Beckinsale in a bra from "Pearl Harbour," images I wouldn't have looked at in my own home, afraid to confirm homophobic family members' suspicions that something was wrong with me.
In high school, only a few people I knew were brave enough to be openly queer. People were out, I soon discovered, online. They were writing about their lives on anonymous sites like LiveJournal and talking about gay stuff, gay people, the kind of books they read, the music they liked, and the places they lived (San Francisco, New York, the Pacific Northwest). And like the characters in "Boy Meets Boy," they were seemingly happy. Or at least happier than me.
Maybe being gay ― something I'd always, on some level, known about myself ― wasn't as wrong, bad and shameful as I'd been taught at home.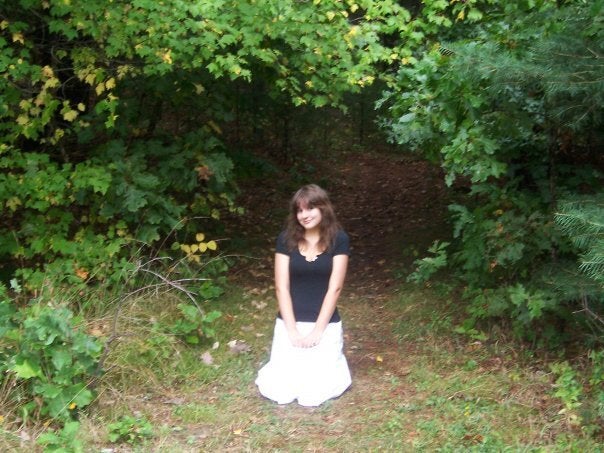 Gay, Lesbian and Straight Education Network (GLSEN), an education organization that regularly surveys youth in U.S. schools, reports in its most recent National School Climate Survey that access to LGBTQ+ books and classroom materials reached an all-time high in 2019. Students reported having at least one supportive teacher at a higher rate than any previous year. But with public schools and libraries reopening post-COVID-19 closures, conservatives are attacking queer materials (and people) with a vengeance.
Almost 60% of LGBTQ+ youth say they've experienced at least one discriminatory policy while at school, including barriers to the bathroom (28%) and locker rooms (27%) and the use of a name or pronoun (22%) that matches their gender identity. Queer students of colour report experiencing victimisation based on their orientation, race and ethnicity. Stripping already vulnerable students of the opportunity to see themselves reflected in books feels to me cartoonishly evil.
Libraries, overburdened and understaffed in the best of times, are also under attack when it comes to funding. In Jamestown, Michigan, its library is expected to close in 2024 after local voters rejected renewal funding to keep "Gender Queer" out. In Llano County, Texas, conservative lawmakers considered closing the public libraries entirely instead of returning banned books to the shelves.
In addition to being a potential safe haven for young people, libraries are also a lifeline for unhoused folks who have limited free places to safely exist. Libraries serve as community resources, such as distributing school lunches amid the pandemic. Libraries also provide free programming, like SAT prep and digital literacy classes. Some conservatives are willing to steal resources from everyone to ensure the public can't access books they don't want them to read.
I have a lot of autonomy and privilege; I'm white and cisgender, able-bodied. I'm also an adult with the resources and skills to protect myself, and these attacks by extremists make me feel uneasy. How do queer minors feel? How does anyone who is different feel amid these conservative attacks?
I feel a renewed tenderness to my high school self, the one who walked to and from the library to message my crush on AIM and read "The L Word" fanfiction (without having seen the show, as I was convinced watching it would seal the deal on me being gay).
I've been lucky to live in queer hubs as an adult; Boston, New York, Washington, D.C., Atlanta, Seattle. Today, I feel safe being gay, reading obviously gay books, and mentioning my wife in passing. But as a gay novelist, I worry my book will never make it to the shelves that helped make me, me. And that's exactly the purpose of these anti-queer book bans and legislative efforts.
Libraries didn't really make me gay, but they did save my life by leading me to the books, movies and culture that helped me realise I was already gay, that I always had been. These books and the time to find myself were free to me. They should be free and safe for everyone.
Marissa Higgins (she/her/hers) is a lesbian journalist. Her debut novel, "A GOOD HAPPY GIRL," is out with Catapult in April 2024.