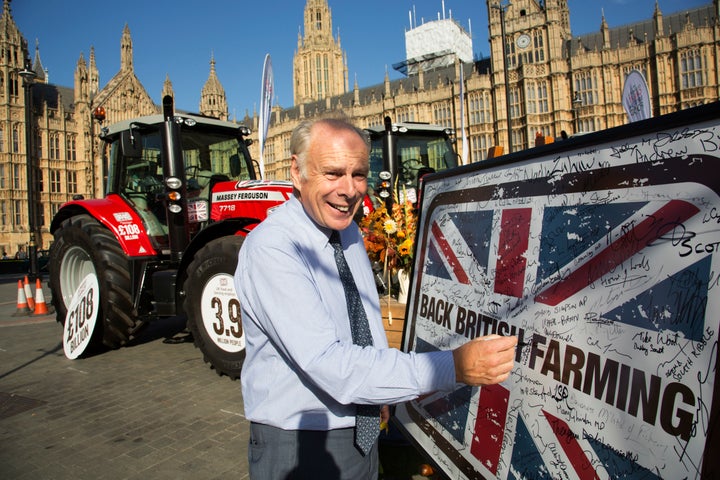 A Tory MP has been given a sharp lesson in the impact of Government cuts after discovering he would miss out on the winter shooting season after forgetting to renew his firearms licence.
Ian Liddell-Grainger, MP for Bridgewater and Somerset West, was left fuming when he found out it would take 16 weeks to complete the necessary paperwork.
He was quoted by the Somerset County Gazette as saying: "I've got the form and I've filled it in but you cannot simply hand these things in at your local police station any more: they have to be posted off. When I rang the police to see how long it would take to get the new permit I was absolutely appalled."
"Sixteen weeks to complete one piece of paperwork looks like utter incompetence. I told the officer I thought it was an unrealistically long time and he just said the police had lots of other things to do. I could almost hear the shrug down the phone."
He added: "When I mentioned the fact that I was a MP it was suggested that if the Government gave the force some more money they might be able to get these things done more quickly."
Cameron privately lobbied to stop the closure of police stations in his own backyard as Thames Valley Police force tried to find nearly £60m of savings, the BBC's Newsnight reported.
A report by the Association of Police and Crime Commissioners concluded:
Varying between forces, since 2010 staff posts have reduced by 15,500 (19.5%);
By 2020 police staffing levels could reduce to approximately 100,000 – the lowest level since the mid-1970s, and a further reduction of 17% since CSR10;
The funding shortfall could be approximately £400 million in the first year and increasing up to as high as £1.2 billion by 2020;
With fewer people to call on the successful civilianisation of some posts may be scaled back or reversed. Some forces have already identified that officers would have to perform back office functions; and
While further savings in running costs, procurement and ICT can be delivered over the next five years a fundamental reconfiguration of roles will be needed.
Liddell-Grainger made headlines in 2014 when he branded then-Environment Agency chairman Lord Smith a "coward" and a "git"and threatened to "stick his head down the loo" during the flooding crisis.
Popular in the Community