As the lord mayor's ceremonial chain was laid on Magid Magid's shoulders, a ripple of confusion reverberated around Sheffield Town Hall.
Not because those attending the civic occasion were alarmed about a grinning 28-year-old Somali refugee from the Green Party being elevated to high office in their city.
No. The audience had been rather blindsided by the doom-laden tones of Imperial March - the Star Wars music for baddies - bellowing out of the speakers.
But Magid, now the city's youngest lord mayor, has no interest in conforming to your expectations of him. That's not really why he wanted the job.
"I'm just a fan and I wanted to do something different," he says, as he looks ahead to 12 months in the public-facing role. "I might piss people off and I accept that."
Magid is used to swimming against the tide.
He came to the Brexit-backing northern city of Sheffield with his mum and five siblings in 1994 when he was just five, having fled war-torn Somalia and spent six months in an Ethiopian refugee camp.
He spoke not one word of English when he started school.
"We made Sheffield our home," he says. "My mum left her friends, her family and her identity, but she had to do what was best for her children.
"No mother would take their kids to another country if it wasn't needed."
While a largely positive experience, the transition from dodging chaos in the Horn of Africa to living in a relatively-sleepy terrace in South Yorkshire was not all plain sailing. He faced racism.
"Growing up in Sheffield, apart from when I was very little and couldn't speak English, I had an amazing childhood," he says.
"Of course, there are going to be shit experiences in every child's life. Have I experienced that kind of aggression before? Of course, I have."
Magid went on to study aquatic zoology at Hull University, where he was voted student union president and the representative for around 20,000. While he was a Green Party member, his ten predecessors were Labour.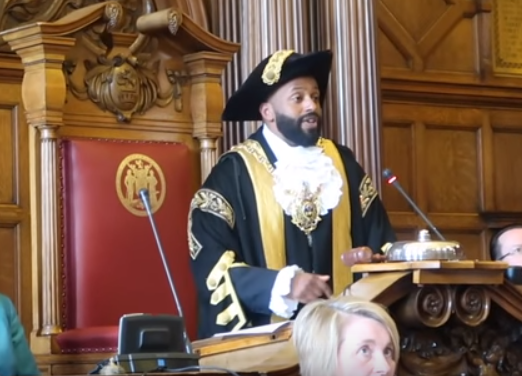 He says he "just cared about issues" such as the environment and housing and "didn't give a shit about party politics".
Magid nonetheless discovered his interest in politics was intensifying.
"I used to wonder who watched the Daily Politics," he says. "For me, it was the pinnacle of the most boring thing on television. Fast-forward a couple of years and it was me – I watched the Daily Politics.
"The rise of UKIP and all the rhetoric that was used was really hurtful to me. They were legitimising racism and everything that I was standing against.
"I couldn't just sit on the sidelines. It was a case of 'if you don't do politics then politics will do you'."
Magid, who is a councillor for the 50% student Broomhill and Sharrow Vale ward and a black, Muslim immigrant, refuses to hide away and is serious about using his new job to change perceptions of BAME people.
He is used to the public glare having recruited an army of fans as a contestant on Channel 4′s fugitive reality TV show, The Hunted.
"Of course there have been racists saying 'it is a shame we have got someone like this in' and saying racist, xenophobic stuff, which is expected," he says.
"But do you know what it is? Those are the people that I want to appeal to. It's not a case of 'fuck you, you racist, I don't want to speak to you again'. Where are we going to get with that?
"I want people to see that being different is a positive thing. Immigrants, refugees, asylum seekers – they all enrich our society and without them, the country would not be great.
"We need to acknowledge that and instead of fearing change, we need to highlight the positives and get behind it.
"There has been some racism in the far right media but I expected that. 99% of the response has been amazing."
Magid does not see Brexit as being driven by xenophobia and feels that northern communities' Euroscepticism is misunderstood.
"People wanted change – and rightly so," he says. "They didn't know what that change was going to be. If you have people from the government down south in suits telling you your life is going to get worse if you don't vote remain, they just thought 'my life is already bad, you're cutting our budgets and you're fucking up the NHS' and we want change."
As lord mayor, which is a ceremonial role, he will speak at a string of official functions as well as doing the usual plaque-unveilings.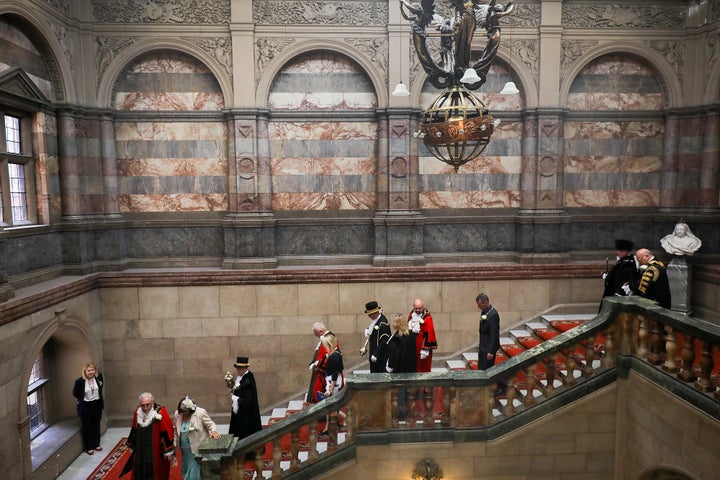 Seeing as he has no partner at the moment, however, Magid is taking the unusual step of encouraging members of the public to apply to be his plus one.
"If I had a girlfriend I would have a deputy mayoress or if I had a boyfriend, they would be the mayor's consort," he says.
"But basically, I want to share the experience of being a lord mayor with as many people as possible so I am inviting different people to different events with me."
He adds: "I want to engage more young people. I understand that I appeal to young people and that is a benefit. I want to bring as many young people into the town hall and into civic life as I can.
"I want them to get involved, to volunteer and to enjoy their culture."
Magid is somewhat offended by the idea that he has grand ambitions beyond being a councillor, despite rumblings that he could be picked as a Parliamentary candidate in the future.
"There is no big career plan," he says. "It baffles a lot of my family and friends that I will be a lord mayor.
"I was almost embarrassed to tell people because I thought they wouldn't take me seriously. My friends would tell people before I did because they were really proud of me.
"I'm used to getting laughed at, and I can see their point of view because when you don't fit the mould or the category that they are conditioned to expect, it's confusing for them.
"I wanted to show that a refugee councillor, who came to this country and couldn't speak English, was welcomed by the people of Sheffield – and now he's lord mayor.
"It is my way of giving back to the people of Sheffield after they gave me and my family so much."
Related