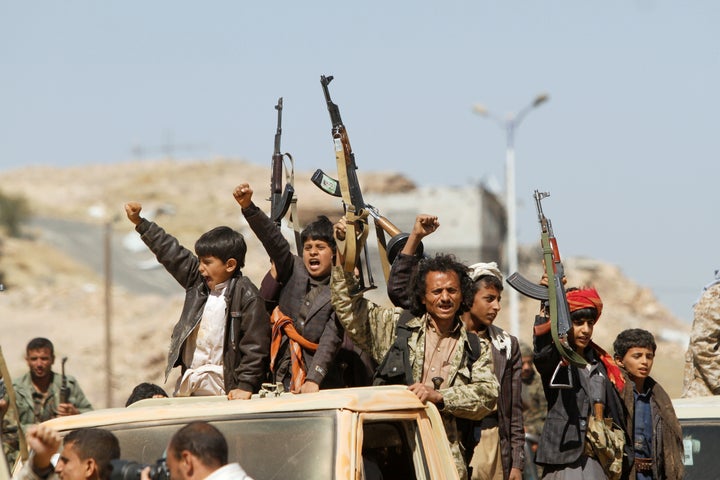 No one is safe in Sana'a at the moment. I can hear heavy shelling outside now and know it is too imprecise and too pervasive to guarantee that any of us are safe. Over the past two days, the capital has endured relentless bouts of intensive gunfire and artillery shelling from all sides— bullets and shelling from Saleh loyalists and Ansar Allah fighters, airstrikes from the Saudi-led coalition. The aerial bombardment continued last night, intensifying further today with more attacks on the airport.
I spoke to a colleague who is trapped, his house between two checkpoints and surrounded by snipers. He and his family are sheltering in their basement, without any electricity, listening to tanks roll by outside. Yemenis have few protections against the sort of violence happening now – and that includes both the bombardments and the more insidious kind that is depriving them of access to food and healthcare.
As with all international aid agencies, our operations are at a standstill. Our Yemeni staff have all been accounted for, though some are in heavily impacted areas, reporting heavy artillery moving immediately outside and snipers on neighbouring rooftops. Most report sheltering in their home basements, but some are now without any electricity.
We have been facing enormous challenges reaching the overwhelming number of people who need assistance to stay alive through the collapse of Yemen's basic civil services. We faced enormous challenges trying to prevent people from dying of cholera while authorities in Yemen made access to them difficult. The ongoing blockade of commercial imports through Hodeida Port is beyond challenging and will inevitably result in thousands of preventable deaths. But this violence is completely paralysing humanitarian operations. We cannot move from our houses. Sana'a is in hibernation and with it, so is any chance of reaching people with food, water, healthcare or education.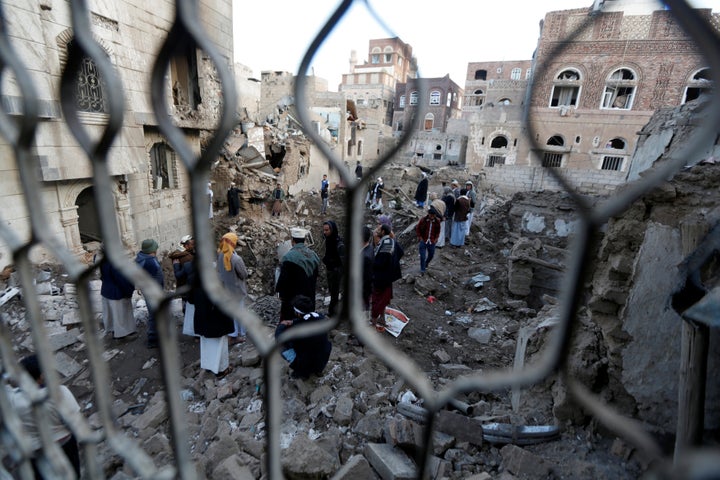 Roads into Sana'a are blocked, checkpoints are tense and the airport is unreachable due to heavy fighting. The UN aid flights to Sana'a – the only way of getting in and out of the capital – were denied clearance by the Saudi-led coalition, but conditions are in any case currently too tense to enable movement, and airport damage now needs to be assessed.
As international humanitarian workers, we have privileges and protections that leave us as well-equipped as possible to withstand violence of this kind, but our national colleagues may not. The direct and indirect impact of this violence on civilian populations is inestimable. The current violence will bring a whole nation to its knees - on top of almost 1000 days of conflict, and an ongoing blockade that is preventing the delivery of commercial food and fuel through the county's main port. In just a few days, the fighting has killed and injured civilians, including children. There will be hundreds of casualties – thousands if this is allowed to go on. Facilities have been closed and some medical personnel forced to flee their posts for safety, leaving the sick and injured even more vulnerable. Seven million Yemenis are currently dependent on humanitarian aid to survive and none living in areas affected by the current violence can receive it while the humanitarian response is on pause. An already catastrophic crisis is being made worse and hundreds of thousands of deaths could ensue in the short term as a result.
I don't want to leave, knowing that our national staff can't and nor can the people that depend on humanitarian assistance. None of the international humanitarian staff I know want to leave because we know that the impact will be felt by civilian - people who want no part in this violence and are most affected by it.
We urgently call on all parties for an immediate ceasefire to enable the delivery of aid and safe movement of Yemeni people. The sick and injured must be allowed to access medical care. People must be allowed to get food and water after days in hiding. Civilians with a safe place to go must be allowed to get there.
Yemen's humanitarian crisis has not happened organically. It is entirely man-made and must now been undone. We call on all governments with influence over parties to the conflict to make this stop. The blockade must be lifted and Yemen needs a political solution now.