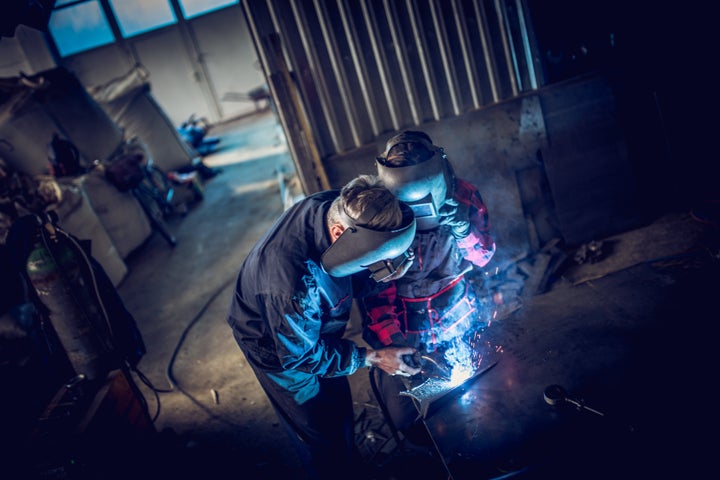 What will Britain look like in 20 years time? Today the government launched a new Industrial Strategy that paints a future of driverless cars, faster cancer diagnosis and 3D printed houses. We envision a Britain that is at the forefront of the artificial intelligence and data revolutions, and a Britain that leads the world in developing cheaper, cleaner energy.
Most importantly, this government is today pledging that a better future for Britain will be a better future for all Britons. Over the last few decades unbalanced economic growth has left too many people and too many places behind. This modern, ambitious strategy recognises that as well as investing in machinery, buildings and robots, we need to invest in our best and most important asset: our own people.
Britain is short of skilled workers; we need more engineers, more coders and more construction workers. Nearly half of all businesses report that a shortage of graduates in science, technology, engineering and maths subjects is affecting their ability to recruit appropriate staff. As automation and new technology continues to change the jobs we do and how we do them, this challenge will only get more profound. When we look at digital skills alone, businesses will need an estimated 1.2million new workers by 2022, who are expert in things like cybersecurity, mobile and cloud computing and big data.
If we can't fill this gap we are not only short-changing our economy, we are letting down all those young people who aren't being given a chance to develop their skills and find meaningful, challenging work. Britain has talent spread all over this country – but we're not using it anywhere near as effectively as we should, and opportunity is there in some communities but not others.
We need to confront this challenge head on by creating an education system and a skills system that allows everyone to fulfil their potential, wherever they live and whatever their background. Crucially, we need to make a better offer to our young people, so they have real choices in education beyond purely academic areas when they turn 16 and they can develop the skills to play their part in Britain's high tech future.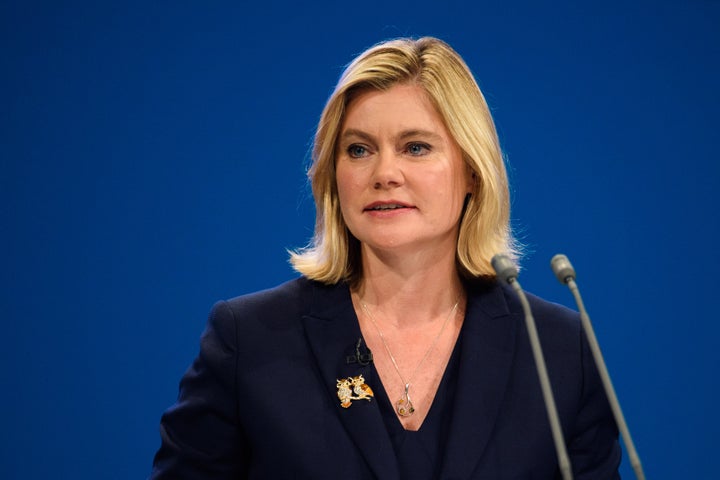 At the moment young people taking the academic route get to choose from one of Britain's world-class universities and we're helping more young people go to university than ever before. However, for the half of young people who want to take a more vocational route, there is not that same clear high quality path to a great career.
That is why, in the greatest shake-up of further education in 70 years, this government is introducing new T-levels for 16 to 19-year-olds. These will be an alternative to A-levels that are just as prestigious but focused on practical, technical skills, as well as technical knowledge. These courses are not just about study; every student taking a T-level will do a high quality work placement so they can apply what they're taught to a real workplace environment. At the same time, working through business we're creating millions of apprenticeships, which are paid jobs with training from day one. This includes degree-level apprenticeships so you can now become an apprentice aerospace engineer, an apprentice solicitor or an apprentice accountant.
However, government cannot fix the skills problem alone. We need businesses to play their part in creating the army of skilled workers that this country needs to compete on the global stage. Only business can provide the work experience our technical education reforms need.
That is why this week I am holding a Skills Summit at the Department of Education for the country's top employers. Attendees will include Rolls Royce, Fujitsu, PWC, Barclays, KPMG, the Royal Navy; as well as a host of small and medium sized businesses from up and down the country. Businesses know what skills are really relevant and valued in the workplace: we are calling on industry experts to design apprenticeships, offer work placements to T-level students and go into schools to motivate and inspire young people. We need business across the board to now match words with deeds, and talk with action.
The time is now for education and business, employers and educators, to form an unprecedented skills partnership. We won't deliver the skills business needs and opportunities young people need any other way! Only by working together can we deliver the skills that people need to build a better future for themselves and a better future for Britain too.
Justine Greening is the education secretary and Conservative MP for Putney
Related