"Do you think we're crazy?" asks Libby, a 32 year-old marketing manager. I watch the blood pool on her forehead while she chats holidays, hangovers and upcoming birthday plans from her horizontal position on the Harley Street bed.
This is a bi-annual event for Libby, who has been having Botox treatments for the last four years. Nine injections (and two minutes) later, there's surprisingly little evidence of what's happened to her face over the course of a lunchbreak.
But for Libby, it has made a real difference. Sun damage from a childhood lived in Florida left her with wrinkles so deep she could no longer apply makeup properly, she explains. And after her first fix at 28, she felt instantly happier.
Few would begrudge Libby her choice. But it is the way in which many British women obtain their injections that is increasingly worrying medical experts.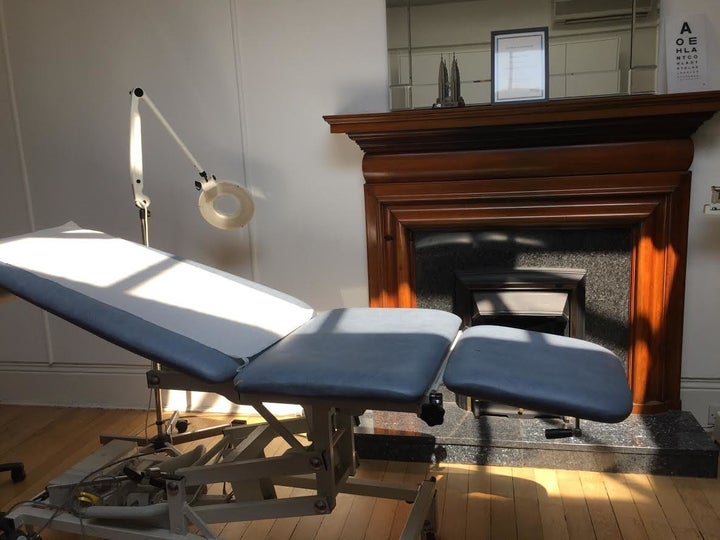 Today Libby and her friend Tracey, 39, are seeing Dr Jane Leonard – she's a qualified locum GP who spent yesterday signing death certificates in a hospital in Wigan. But they are also frequent guests at, and hosts of, so-called 'Botox parties' – held in private homes, away from regulation.
While botulinum toxin (the commonly referenced Botox is a brand of the toxin) is a prescription-only medicine that needs to be prescribed by doctors, dentists or nurses, the restrictions on who actually administers the product to a patient, and where they do it, are more relaxed.
In reality this means it can be injected by beauticians, therapists and others with few qualms about the consequences.
To an extent, who can blame them? Non-surgical cosmetic treatments now generate over £2.75bn in the UK every year. With each session costing on average £150-£300 – the women we interviewed were paying £250 – you can understand why everyone wants a slice of the pie.
"Patients are protected by the same level of regulation as they would be buying products such as ballpoint pens and toothbrushes...'"
Ashton Collins, director of Save Face, an organisation compiling a national register of verified providers, says the current lack of regulation is problematic. "Patients undergoing non-surgical cosmetic procedures are currently protected by the same level of regulation as they would be when buying products such as ballpoint pens and toothbrushes," he argues.
Dr Leonard used to do parties or 'mobile treatments', but hasn't done so for several years. People need to be aware of the dangers she says: "If something goes wrong with a beautician, who gets that patient to fix? We do. Things happen, that's medicine. It's the risk you carry."
Recently she saw a 23-year-old woman in her Cheshire clinic who was suffering complications from a filler: she'd developed an abscess on her face which had become infected. "She was injected by a beautician at a party, but it went wrong," says Leonard. "The beautician told her it was a coldsore and sent her to pick up a prescription from a friend at an unknown address in Manchester."
Weeks later, and unable to contact the beautician via Whatsapp (having sent her photographs of the growing sore on her face), the woman arrived at Leonard's clinic. The abscess had to be drained and the woman was put on a course of antibiotics and steroids.
Things could have been worse, Leonard says: filler could potentially block a blood vessel which would need emergency treatment; an allergic reaction would require epipens or even resuscitation.
And she isn't the only one. Dr Munir Somji, chief medical officer at Dr MediSpa, told HuffPost that around 20% of his daily work is corrective.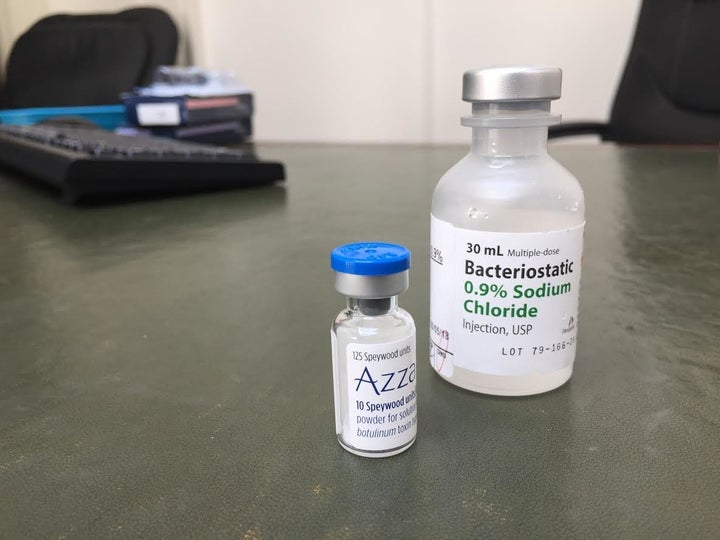 Although the General Medical Council (GMC) has published guidance for doctors undertaking this type of cosmetic work (failure to comply could put their registration at risk), if you choose to rely on a beautician without any medical qualifications, they don't have a license to lose.
Libby who lives in Stoke Newington in London, remembers her first party clearly. It was only her second time having work on her forehead, although she wasn't nervous because she'd seen her mum do the same thing growing up. She continued to go back every six weeks for the first year.
She joined the party at a friend's house on a Tuesday evening; there were glasses of Prosecco and nibbles on hand. A little later the nurse arrived (along with sterile equipment and legal waivers for everyone to sign). If you have a good practitioner, they'll ask you to move your face so they can analyse the muscle movement and wrinkles, suggests Libby. And no, unlike a haircut, you can't whip out a picture of a celebrity face you want to emulate, she says.
Once the number of injections are agreed upon and the entry points drawn on with a marker pen, participants are either taken to a private room (normally a bedroom so they can lie down) or sat in a circle. "On one occasion I was just on a bar stool in my friend's kitchen," says Libby. Afterwards you might stay for dinner, or be home within an hour of starting.
Despite their professed confidence in the procedure, both Tracey and Libby have witnessed botch jobs, including a beautician mistaking someone's mole for a marker pen dot. She put her needle into it; it bled.
"On one occasion I was just on a bar stool in my friend's kitchen..'"
Save Face says it gets an average of five to 10 reports of rogue practitioners in the UK every week. In 2017, they received almost three times more than in 2016 – of the 934 complaints, 11% were about treatment at parties and 37% in other domestic settings.
In 83% of complaints, the product was administered by beauticians, hairdressers and other non-healthcare professionals, with 84% of patients having no idea what products were used and how they were sourced; 72% had found the person through Facebook or Instagram.
"We foresee that these figures will only continue to grow," said Collins. "It is a vicious circle which is opaque and impossible to police."
So why do women continue to take the risk? Libby says for one thing, it's cheaper if you do it outside of a medical setting. If you host a party, you can be rewarded with huge discounts or even get it for free. "And it's fun, you're doing it with your friends in a relaxed environment. It's super easy," she adds.