Like X-ray vision for every Gen Y-er, a new range of underwear is giving the world a glimpse into recent graduates' psyches.
Interview Pants were designed to act as a "secret victory" for those going for jobs they don't actually want, solely to pay their sky-high rents.
Created by London artists Sophie Chapman and Philippa Taylor, as part of their social movement Aspiration Suits, the briefs and boxers sport crotches emblazoned with humorous anti-capitalist slogans.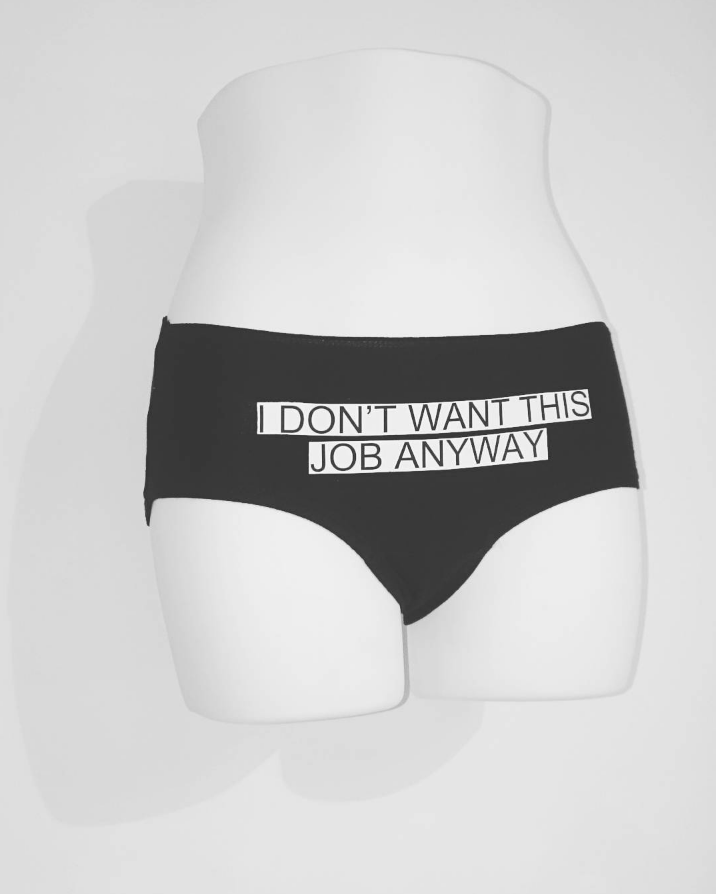 Speaking to The Huffington Post UK, the pair behind the pants revealed the idea came from a mutual frustration at post-university job interviews.
Chapman studied Fine Art at Central Saint Martins, Taylor took Menswear at London College of Fashion, but both struggled to find work in their fields.
Like many graduates, they took jobs in call centres and cafés to pay the bills - working to live, not living to work.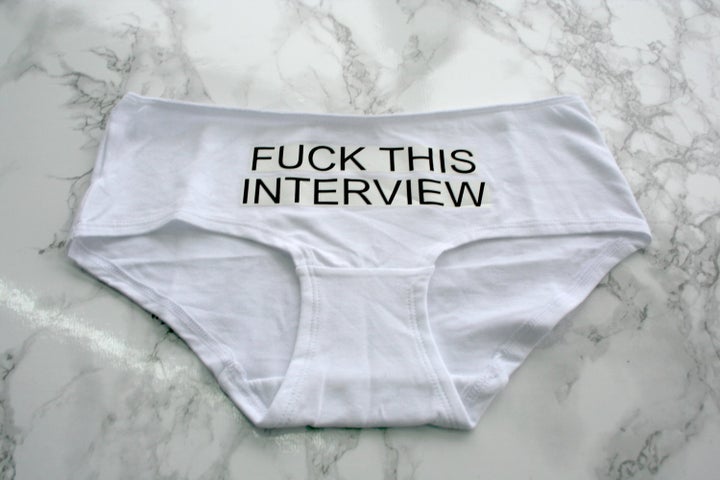 "I think it's something most young people can relate to - when you're going for a job that you don't want but you need to pay your extortionate rent," Taylor said.
"They ask you all these questions and examples of when you've been a team player and what your strengths and weaknesses are.
"You're there lying about how passionate you are about customer service, knowing they're going to be paying you minimum wage."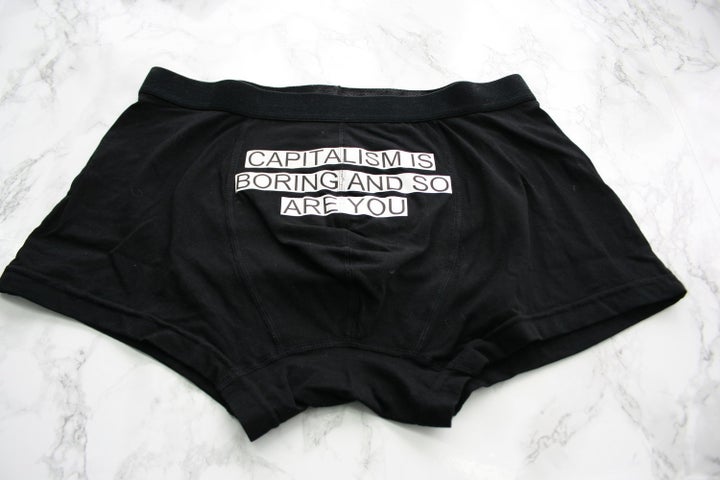 While their messaging may stick a (literal) middle finger up at capitalism, Taylor and Chapman understand it's not viable to simply abandon the doctrine.
"The bottom line is that times are hard for everyone," Taylor said. "Young people especially have been battered by the Tories over the past few years.
"But at the same time, you can't just decide you disagree because you have rent to pay and you need to eat."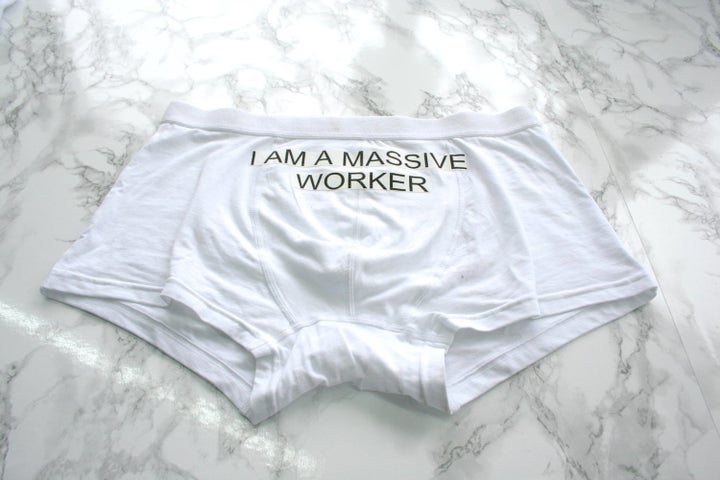 And that's where Interview Pants come in - hidden under 'professional' clothing, prospective bosses are none the wiser.
Taylor and Chapman hope the tongue-in-cheek slogans will serve as a sort of comfort blanket for those facing uncertain futures.
"A lot of our work is about overcoming all the anxiety young people have with humour," Taylor said. "In these difficult times it's important to support and encourage each other."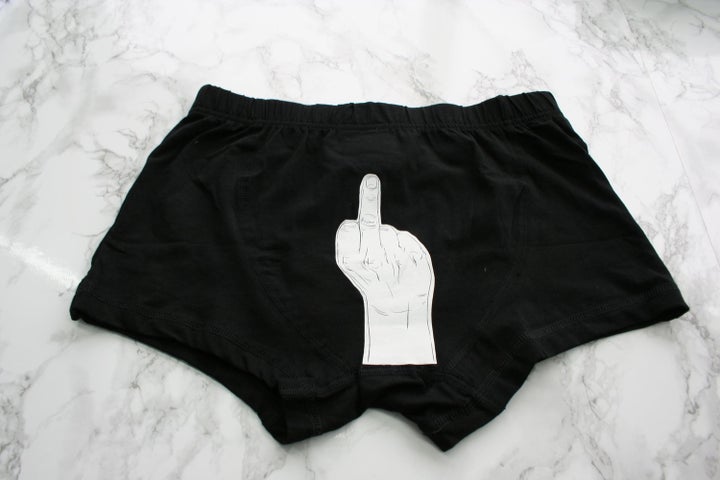 The pair also hope their creations will inspire young people to stand up for their worth in the workplace, even if it means following their own path.
"I would like young people to know how much value they have and feel empowered enough to say 'no' and go on to create their own spaces, groups and initiatives," Taylor said.
"To feel like they have a choice to be active and not passive to the current situation."
Before You Go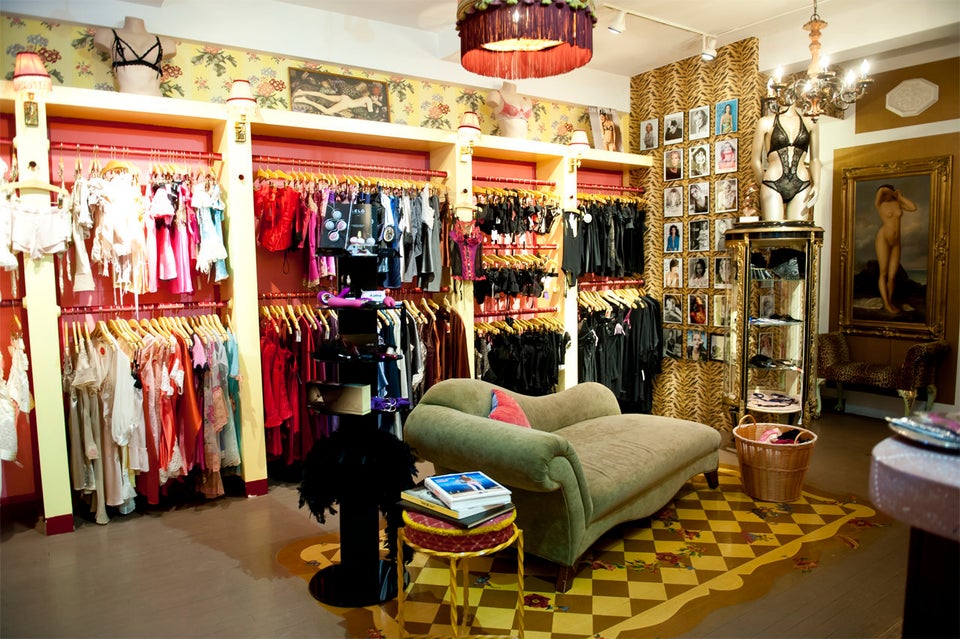 Tips On Shopping For Lingerie