The wait is over; Apple has unveiled the iPhone 7 and iPhone 7 Plus at a packed event in San Francisco. It was revealed alongside the Apple Watch Series 2.
The iPhone 7 is an evolution of the iPhone 6, rather than a completely new phone. But it still carries some eye-catching updates.
There are three major changes: the loss of the headphone jack, a new touch sensitive home button, and a wide angle, 12MP camera.
The phone is also water and dust resistant, and available in two new shades of black, brushed and glossy, in addition to the existing palette of colours.
Apple claims its new A10 chip is the most powerful smartphone chip ever made and helps to boost battery life by up to two hours.
Preorders start on 9 September and it will start shipping on 16 September in the UK. iOS 10 comes out on 13 September. The phone costs upwards of £599.
As predicted, the iPhone 7 and iPhone 7 Plus have different cameras.
The iPhone 7 comes with a new 12 MP camera, which can capture wide angle photos, and a more sophisticated image signal processor.
There's also an upgraded image stabiliser, a new six element lens and a high-speed sensor which is 60% faster than the previous edition. The flash is 50% more powerful and can read the flickering of artificial lighting.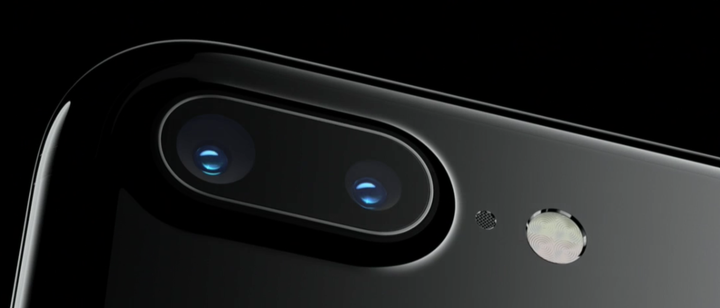 Apple's new image signal processor is capable of finding people in the image, setting the colour and focus, reducing noise and can take multiple photos and then fusing them together. It performs a 100bn operations every time it takes a photo.
The front-side camera has also been upgraded to 7MP.
iPhone 7 Plus Dual Camera
The much anticipated dual camera has been installed in the larger version of the new iPhone, the iPhone 7 Plus.
It provides 2x optical zoom, 10x digital zoom and shallow depth of field, which looks great when taking portraits or selfies. Machine learning software detects the subjects of photos and automatically blurs the background. The photographs are supposed to look 3D, replicating the sort of effects normally reserved for SLRs.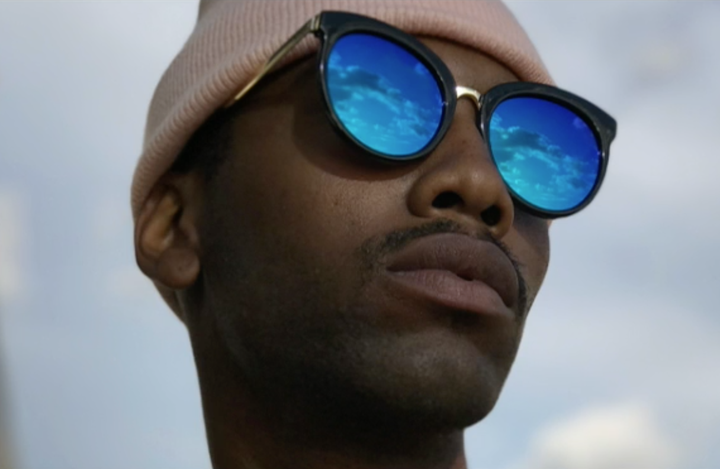 Apple iPhone 7 Headphone Jack
It's gone. Apple has ditched the headphone jack. Thankfully they approached it in the same way a gentle reassuring parent would with a plaster and broke the news to us quickly.
So how do we carry on in this new digital age without wires or cares? Well you're not being left without a life raft. The iPhone 7 will come with a Lightning adapter that still lets you plug in your old headphones.
If you feel like joining thew new gang though, companies have already started releasing headphones which plug directly into the Lightning port or are fully wireless. Apple has even launched its own wireless earphones called AirPods. Each charge enables five hours of listening.
iPhone 7 Performance - Quad Core A10 Fusion Chip
Apple claim to have built the most powerful chip in any smartphone. It's called A10. Two cores are designed for high performance cores and run 40% faster than the iPhone 6s. The other two are what Apple calls two high-efficiency cores, which deal with simpler tasks like retrieving an email. This helps to boost battery life.
Apple claimed the iPhone 7 would have the longest battery life of any iPhone. The standard version provides two hours extra battery life than the iPhone 6s, while the plus provides an extra hour in comparison with iPhone 6s Plus.
Apple has decked out the iPhone 7 in five colours now which include Silver, Gold, Rose Gold, Black and Jet Black. Jet Black is just another way of saying glossy, and believe us when we say it is really glossy.
The antenna bands have been shifted so they wrap around the corners of the phone and the camera has been given a gentle bump instead of the sharp circular add-on that always felt a little out of place.
On the front Apple has ditched the clickable Home Button, instead it's a touch-sensitive circular panel which still integrates the Touch ID fingerprint sensor.
Why have they done this? Well for starters it looks nicer (we think so at least), provides a range of new functionality and makes water and dust resistance much easier to achieve.
The new retina display is 25% brighter and features cinema standard colour.
It comes with 32GB, 128GB and 256GB of storage, an upgrade which has been rolled out across all iPhones.
Apple's new iPhone will of course launch with the latest version of Apple's mobile operating system iOS 10.
While not a complete visual overhaul, iOS 10 comes with a number of major changes to the way you use your iPhone:
Siri activated apps - The tech giant has decided that Siri needs more to do. Once the update drops, users will be able to control some big name apps like WhatsApp, LinkedIn, Pinterest and Slack via the virtual assistant.
Apple Music 2.0 - Apple Music has been given a major redesign, the app now features larger icons and a cleaner design. To give Apple Music a better proposition over Spotify the company has introduced personalised playlists as well to help you discover new music. Over the last few months, the platform has seen exclusive launches from Taylor Swift, Frank Ocean and Drake.
Home - Apple's new Home app is essentially a universal remote for your house and all of the smart technology you have inside it. It's integrated into products like Nest and should prevent you having 15 different apps to control the lights, oven or speakers.