"We were just surprised as everyone else," remembers Ira Glass of the phenomenon that was 'Serial', the cold crime investigation podcast that caught the listening world's imagination after starting life as a spin-off of his weekly NPR show 'This American Life' .
He remembers: "The producers said in the production room, 'We can do what we want, nobody's going to hear it.' It was just meant to pay for itself. Over 12 million have listened to each episode. People are really into a crime story."
People are really into human everyday stories, too. For the many, many worldwide fans of - including the near 120,000 Brits who download the US podcast every week - the distinct tones of Ira are as familiar, comforting and natural as just about any broadcasting voice in our daily life.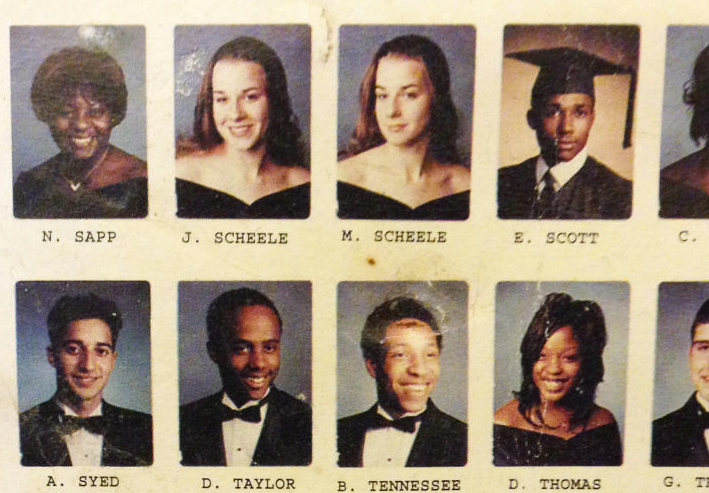 Except, today, things are different. I'm listening to him on the phone, not the radio, and he's telling me, not about one of the thousands of human stories he and his team have brought thrillingly to life in the 21 years of 'TAL' but about his stage show - 'Three Acts, Two Dancers, One Radio Host' - that has bemused and thrilled audiences in the US and is shortly to make its way to these shores.
Why these stories, why dance? Why?
"You're right, there is no reason for this to exist, nobody wanted this at all, except for me and the two dancers," explains Ira, of his collaboration with Monica Bill Barnes and Anna Bass.
"It was a case of, let's see if this rocket will fly to the moon, or expire on the launch pad.
"How it started was that I saw them perform, and I told them afterwards, the feeling I get from your performance is exactly the same thing I'm trying to make audiences feel in the radio show.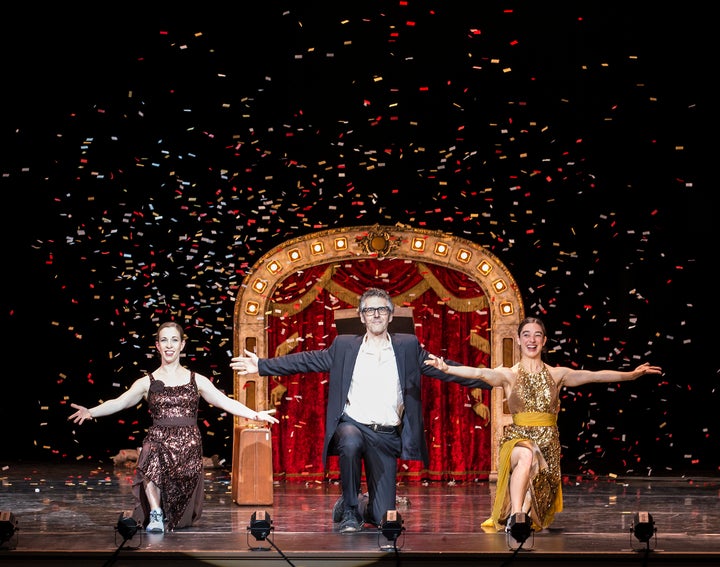 "Then, one of the surprises was when we were putting it together, was that the audience seems to feel the same thing we feel. was the same thing the audience feels. It's a thing…
"They're funny, super accessible, it's not a dance where you wonder what it means. It's not arty or arch, it's just fun. It has a documentary quality to it. They're entertainers, but they're out to capture real feelings.
"And I thought, let's just combine these 2 things."
"I could be arty or arch here, but it's essentially about love, what it's like to lose the ones you love, what it's like to dance…
How have the stories come to you?
"Some are from the very first series of the radio show, adapted fro the stage. The dancers and I went through the archive, looking for those to set movement to. Some of the best are ones we created specifically for the show, or when I share personal moments from my life, or I ask the dancers about their job, what it's like to collaborate with someone for over a decade.
"They're super competitive which we might not necessarily know as an audience. But once one of them tells us, you totally notice it…
This departure from 'This American Life', is it a way of flexing different muscles or taking a new path?
"I don't think I'm going down the lucrative path of musicals. We are talking about another show, or about filming this show, but we're not starting a movement just yet. This is fun. I'm excited to bring it to London. We have tons of listeners in UK.
Do you feel more vulnerable out there on stage, or embraced by audience?
"I feel more vulnerable on stage, I'm less confident of what I'm doing. I've been doing radio a lot longer. But I don't feel alone on stage, there's something nice about an audience out there."
After his two decades at the helm of 'This American Life', does Ira have any idea why that still continues to be such devoted listening for so many fans?
"We like to experiment. Our radio show is 20 years old now, and we've never stopped experimenting. It might be a lady with tattoos, or a contributor with a movie, you just never know what's around the corner."