An advert for Jack Wills has been banned for using sexualised images and text in a catalogue that could be seen by young teenagers.
The two-page advert showed underwear-clad male and female models lounging in a bedroom, then dancing and drinking, and finally lying on a bed together.
One image showed a girl's bra strap falling down and another with her legs spread, alongside the words "midnight mischief", "flirty lace", and "made for the morning after the night before".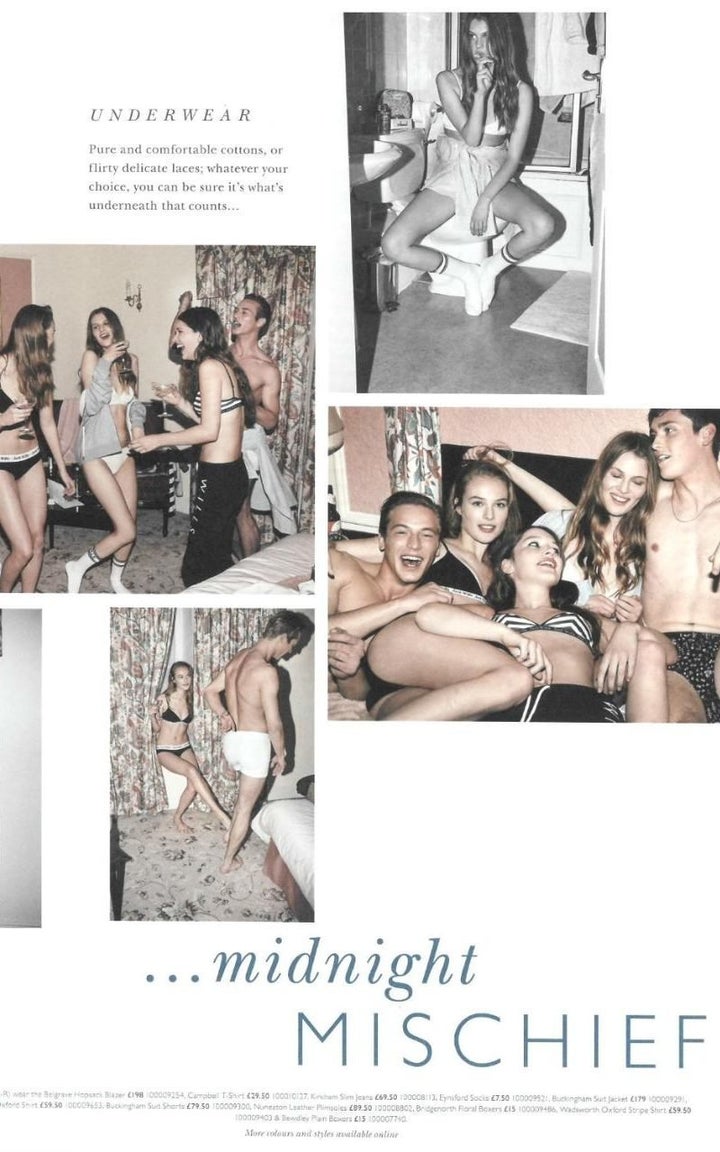 Jack Wills defended the ads, saying that they "reflected the life stages" of its target audience, 18 to 24-year-old university students.
The brand also claimed the models' poses weren't "overly sexual or encouraging underage sexual activity".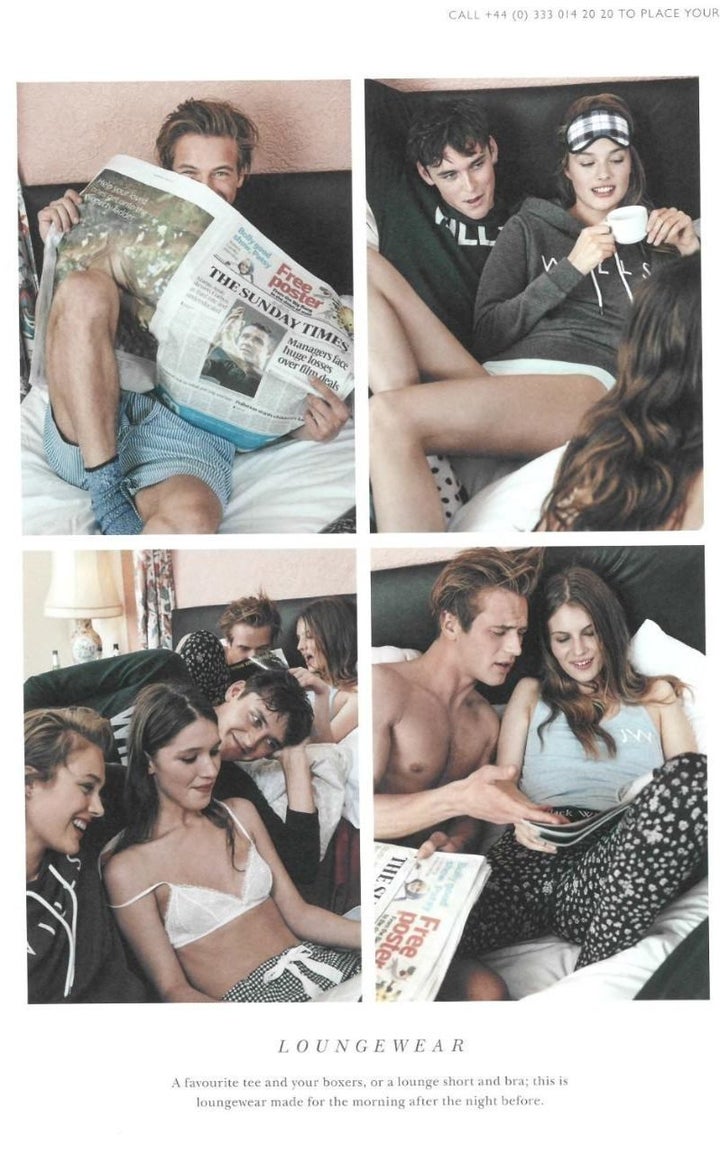 However, the ASA decided that younger teens were likely to have access to catalogue, which "portrayed a lifestyle to which they might aspire".
The watchdog organisation said that the images were "sexually suggestive as opposed to simply being flirtatious or playful".
It deemed the advert "irresponsible" and ruled that it must not appear again in its current form, warning the brand not to use sexualised images and text inappropriate for younger teenagers.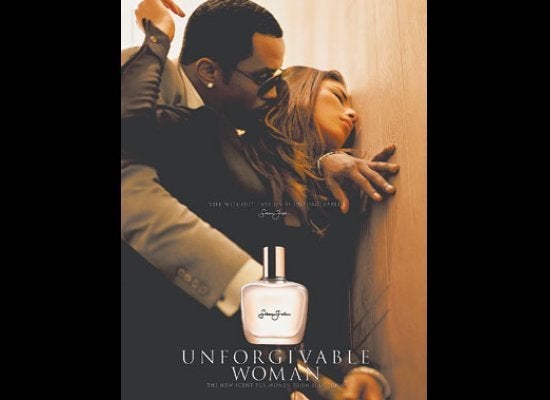 100 Controversial Adverts
Related