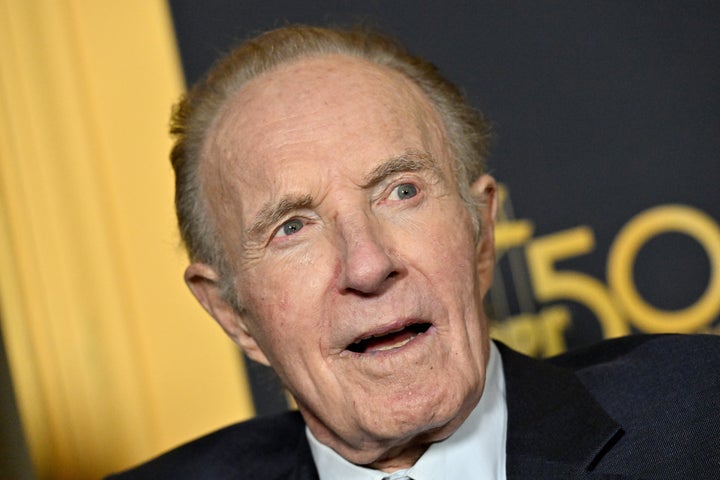 Famed actor James Caan has died at the age of 82, his family announced Thursday.
Caan, known for his performances in films such as Brian's Song, Misery and Elf, was nominated for an Academy Award for his role as Sonny Corleone in Francis Ford Coppola's 1972 classic The Godfather, widely regarded as one of the best films ever made.
Caan died on Wednesday, July 6, his family said via the actor's Twitter account. Caan himself was active on Twitter in his later years, always ending his missives with "End of tweet", which his family nodded to in their announcement.
Born in the Bronx in 1940, Caan was raised in Sunnyside, Queens. After studying at New York's Neighborhood Playhouse, a famed conservatory, he began working as an actor both onstage and in television roles in the early 1960s. He eventually transitioned to film, starring in Howard Hawks' 1965 racing movie Red Line 7000 and Coppola's 1969 drama The Rain People.
Caan's breakthrough moment came in 1971 when he played terminally ill football player Brian Piccolo in the made-for-television film Brian's Song. Both the film and Caan's performance were critically acclaimed.
The following year, Coppola cast Caan in The Godfather, placing him in what would become his signature role as Sonny Corleone. His turn as the hot-headed eldest brother who comes to a violent, untimely end earned him many accolades, including an Academy Award nomination for Best Supporting Actor. Caan briefly reprised the role in a flashback scene in the 1974 sequel, The Godfather Part II.
Caan's career continued for decades. Among his most memorable appearances was his performance in the 1990 film adaptation of Stephen King's Misery, in which Caan played a famous author who is held captive by an obsessed fan. Caan also played Will Ferrell's workaholic biological father in 2003's beloved Christmas movie Elf.
Prior to his death, Caan was slated to star in Coppola's next film, Megalopolis.