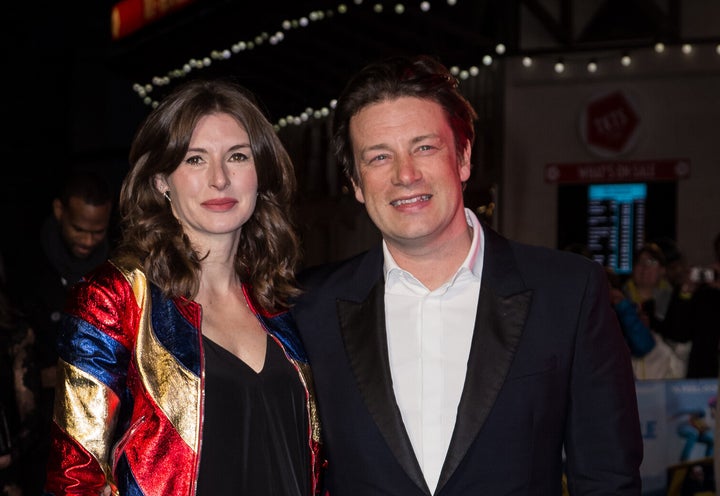 Marriage vows are vows for life – in sickness and health, till death do us part. So why (given planning and paying for a wedding can be one of life's most stressful milestones) do so many people choose to do it twice – with the same person?
Beyoncé and Jay-Z renewed their wedding vows not long after the birth of their daughter Blue Ivy. Singer Seal and his former wife, model Heidi Klum, famously renewed their vows every year of their seven year marriage (before divorcing in 2012). Now Jamie Oliver, 44, and wife Jools have become the latest celebrity couple to announce they'll be getting married for a second time.
The couple, who have five children (Poppy, 17, Daisy, 16, Petal, 10, Buddy, eight, and River, two) will renew their vows in an outdoor ceremony to mark their 20th wedding anniversary in June 2020.
"It'll be a big party," Jools told the August edition of Red magazine. "Why the hell not? I think we've done well!" They will also be taking a fortnight's family holiday in Cornwall to mark the occasion.
And it's not just celebrities walking down the aisle to the same person twice over. Research by Saga, found one in 14 of those aged 50 and older have already renewed or are considering renewing their wedding vows in the future – mostly commonly after 30 years of marriage.
The custom is most popular in the West Midlands and East Anglia, where nearly 10% of over 50s are considering it, while those living in Scotland were the least likely to want to do so.
George Lanark, 62, and his wife Victoria, 48, from Devon, told HuffPost UK that they decided to renew their vows to each other on their 22nd wedding anniversary after Victoria went through a period of ill health and it made them both reassess what was important in life.
"Some of my friends thought it was excessive but we had come through this tricky period in our lives and wanted to remind ourselves why we loved each other so much," he said over email. "It was a really emotional day."
The couple decided to just have a garden party at their home (after a ceremony at the local registry office – many local councils do offer the service) and ordered in pizzas rather than have a three-course sit-down meal as is common for many first-time wedding breakfasts. "It was perfect," he said.
Holly Winter Stevens, who designs bridal dresses says she has lots of clients who are renewing their vows and choose to go "all out" on a big celebration. Including getting a second wedding dress.
One of her clients, Karen Hawke, decided to renew her vows to coincide with her 30th wedding anniversary and 60th birthday. "She wanted to mark her significant anniversary and birthday with a big bash and get everyone together to celebrate with her," says Stevens.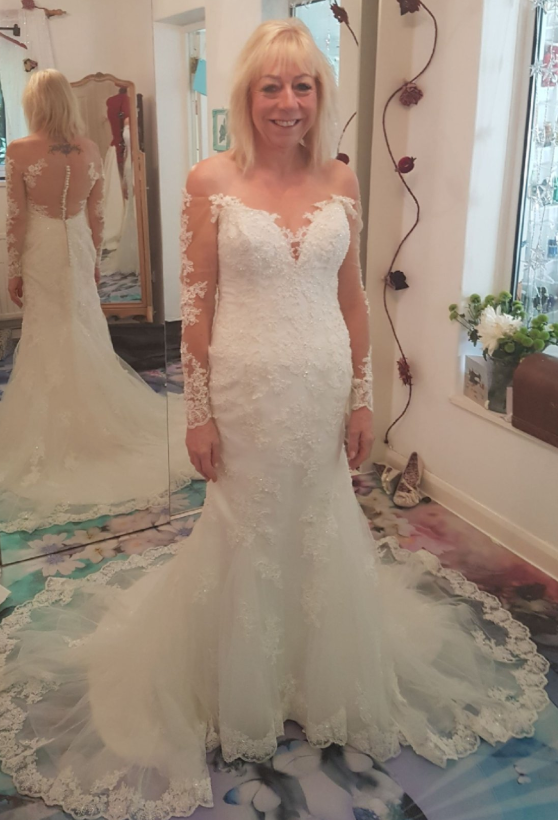 But is it more than an excuse to throw a big party? Sex and relationship expert and psychotherapist, Lucy Beresford, says there are benefits to getting married for a second time. "You get to reaffirm your love in front of your current circle of friends and family, which will be very different to the group who attended your first wedding."
This might be because your friends have changed over the years, she says, but also because some couples might not have had much say over the guest list first time round – if their parents were paying and filled it with their friends.
As with the Olivers, Beresford says renewing vows can be a great way to mark a milestone of an anniversary: "Say 10 or 20 or 30 years. Or after a tough time, it can be a great way to say 'we came through this together'." This is a message that resonates with George and Victoria, the couple say.
But Relate relationship counsellor Gurpreet Singh, says you need to be careful that the renewal of vows is not seen as an easy fix for relationship problems.
"After an affair, one person thinks it may make the other person more faithful in the relationship," he says, by way of example. "Unless the problems in the relationship that led to the affair are addressed, renewal of vows alone may not be enough to get the relationship you both want," he says.
Beresford says a second celebration can be a reminder of why you started this journey together in the first place: "Renewing your vows honours your relationship which can be really powerful when the couple feels they have been pulled in different directions by life over the years."
And don't worry so much about the bank balance: studies suggest people only spend an average £1000 on renewing their vows – a snip compared to the average spend on a first wedding which is currently £32,273.