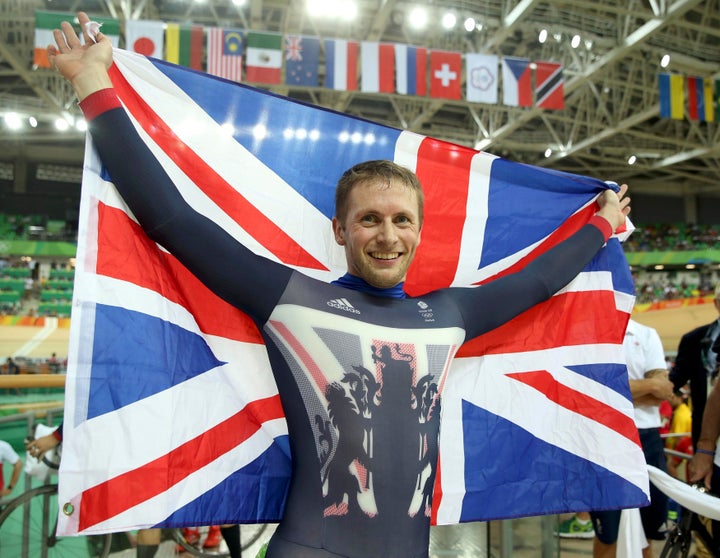 Article originally published 15/08/2016: due to a technical issue this article may have resurfaced for some readers, and the original publish date may not have been visible.
Jason Kenny has claimed his fifth Olympic gold - but a Canadian MP has been enjoying much of the praise on social media.
Jason Kenney, a Conservative from Alberta, whose name is spelled with one more 'e' than the cyclist from Bolton, revealed he was getting bombarded with tweets from Brits thinking he had just won Olympic gold.
The cycling Kenney, 28, beat fellow Briton Callum Skinner in the men's sprint on day four of action at the Rio Olympic Velodrome.
He beat team-mate and room-mate Skinner 2-0 to join fellow cyclist Sir Bradley Wiggins and rower Sir Steve Redgrave on five Olympic gold medals.
Meanwhile, his Canadian almost name-sake engaged in a mildly surreal Twitter chat with Ruth Davidson - the charismatic leader of the Scottish Conservative Party - involving kilts and and lycra.
Kenny, the cyclist, won team sprint gold in Beijing, London and Rio – with Skinner and Phil Hindes on Thursday – and has now successfully defended his individual sprint title won four years ago.
Kenny's only defeat in Olympic competition was at the 2008 Beijing Games, when Sir Chris Hoy beat him in the sprint. He said:
"It's special, (but) it's weird. It's really strange. People keep saying I have won five but I don't feel any different from the other day when I only had three. It's not sunk in yet.

"Still got the Keirin to go. I probably won't let it sink in. I'll go back, relax as much as possible and hopefully give myself the best chance possible."
KENNY'S MEDALS
Beijing 2008: team sprint (with Jamie Staff and Sir Chris Hoy).
London 2012: team sprint (with Phil Hindes and Sir Chris Hoy), sprint.
Rio 2016: team sprint (with Phil Hindes and Callum Skinner), sprint.
Beijing 2008: sprint (behind Sir Chris Hoy).
HOY'S MEDALS
Athens 2004: 1km time-trial
Beijing 2008: team sprint (with Jamie Staff and Jason Kenny), individual sprint, Keirin
London 2012: team sprint (with Phil Hindes and Jason Kenny), Keirin
Sydney 2000: team sprint (with Craig MacLean and Jason Queally)