We don't know what we're more shocked about - the fact that a rather uncomfortable looking Jennifer Aniston actually agreed to appear on 'The One Show', or that she mentioned sex toys during her interview in front of an audience of disabled children.
The 'Friends' star made the gaffe during Monday night's edition of the cosy early evening BBC One show, where she was promoting her latest film, 'Office Christmas Party'.
The 47-year-old was chatting to presenters Matt Baker and Alex Jones about the new movie alongside directors Will Speck and Josh Gordon, when she got a bit inappropriate.
When Alex asked if the actress was more like her 'Friends' character Rachel or the sex mad dentist Julia Harris from 'Horrible Bosses, things got slightly awkward.
Will and Josh decided on "a bit of both", saying "I mean she's sweet and incredible but in a positive way she's also a boss, in a good way, in a positive way", before Jen added: "Just without the sex toys."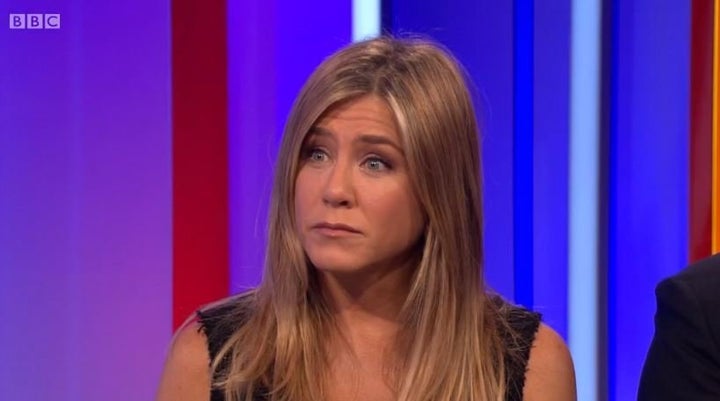 It was made all the more toe-curling because the audience was made up of children behind The Rickshaw Challenge, a charity cause which raises awareness for disabled and disadvantaged youngsters.
And that didn't go unnoticed by viewers, who quickly took to Twitter...
And if that wasn't enough to unsettle viewers, Jennifer then went on to reveal that none of the cast of 'Friends' actually liked the famous theme tune, 'I'll Be There For You' by The Rembrandts.
"No-one was really a fan of that theme song," she said. "We felt it was a little odd, dancing on a fountain, but we did it."
Oh Jen, somethings are better left unsaid.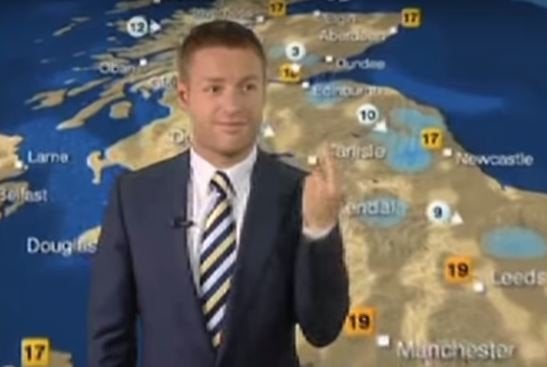 14 Live TV Gaffes We'll Never Tire Of Watching