But, after a bit of digging, even we were stunned by the sheer volume of front page splashes (32 and counting) promising the exclusive scoop on the former 'Friends' star's happy news.
Except of course, there was never any scoop, or exclusive bagged, because on every single occasion, Jen was never with child.
So here is a bona-fide EXCLUSIVE from Jen herself - she's NOT pregnant.
But try telling this lot that...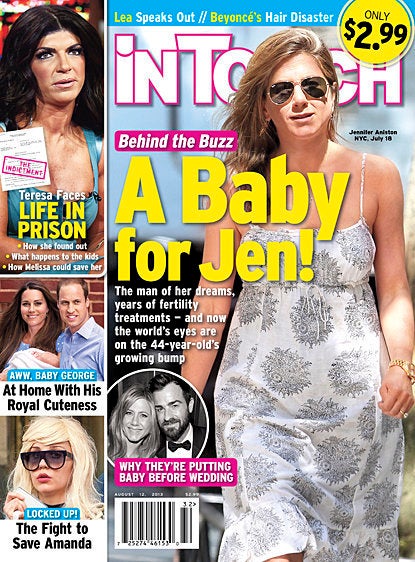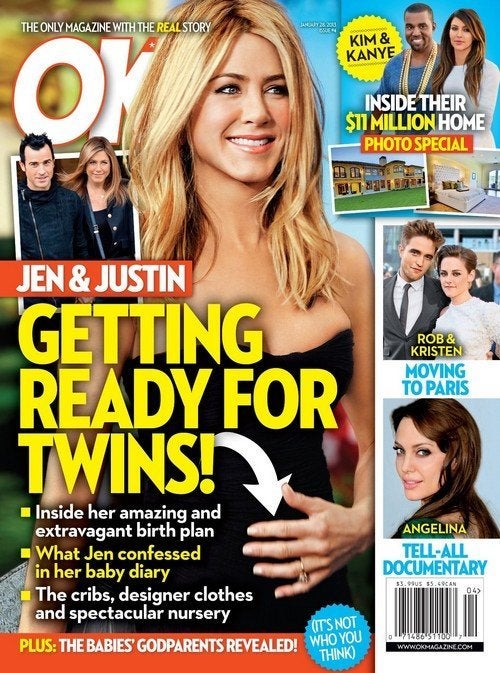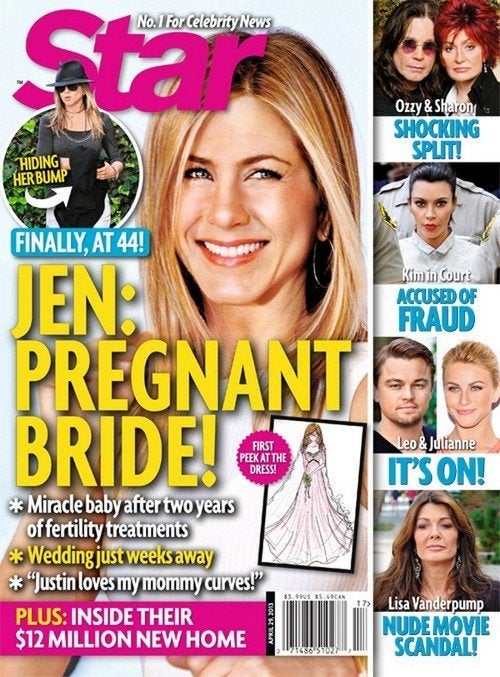 Pregnant?! We Think Not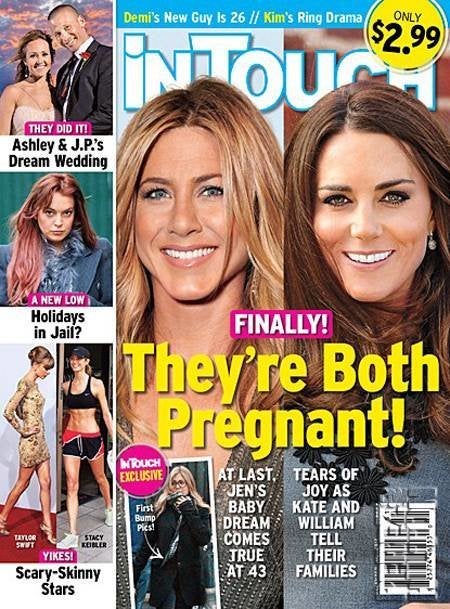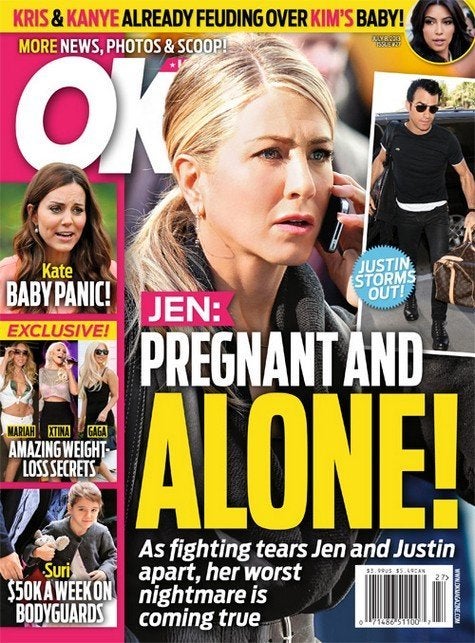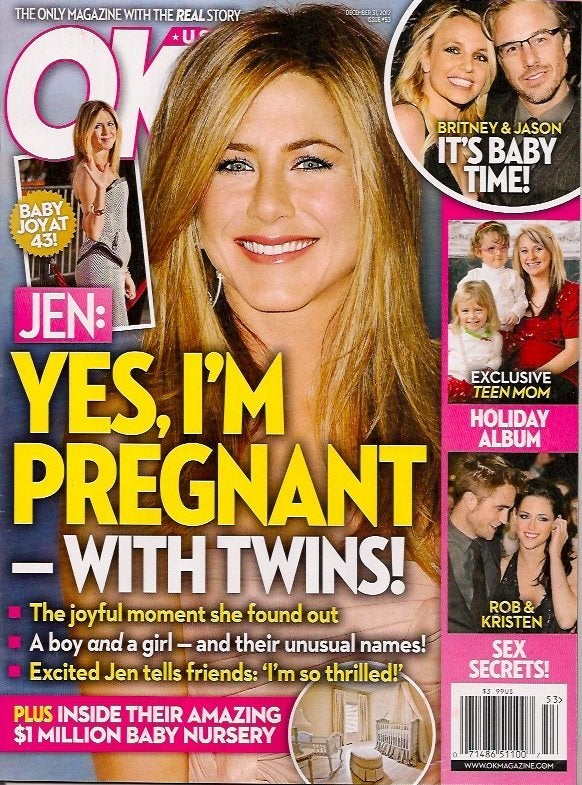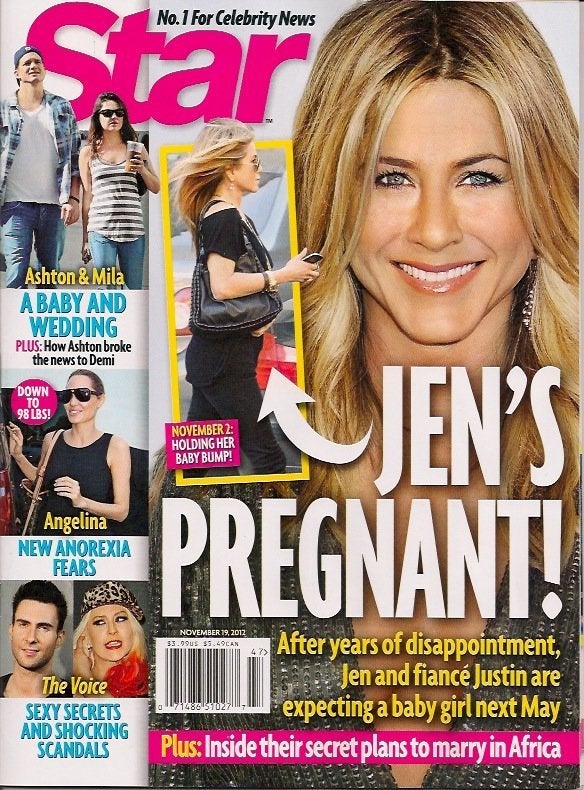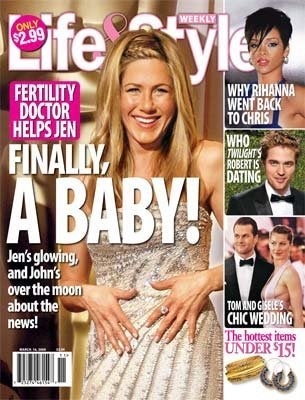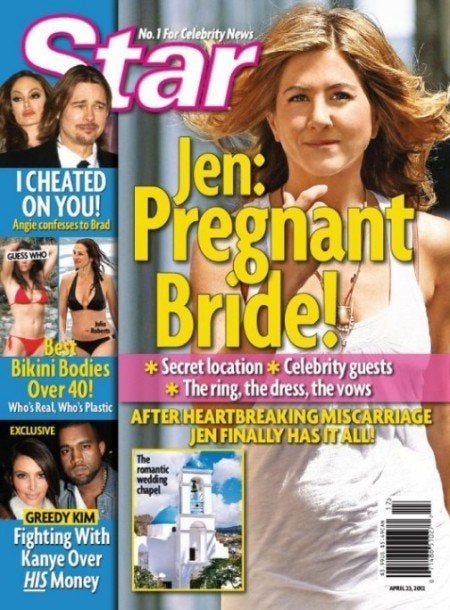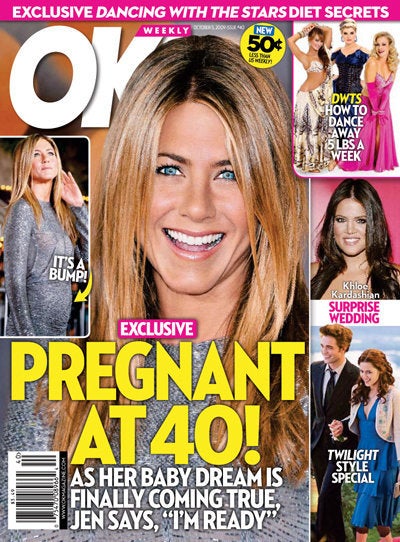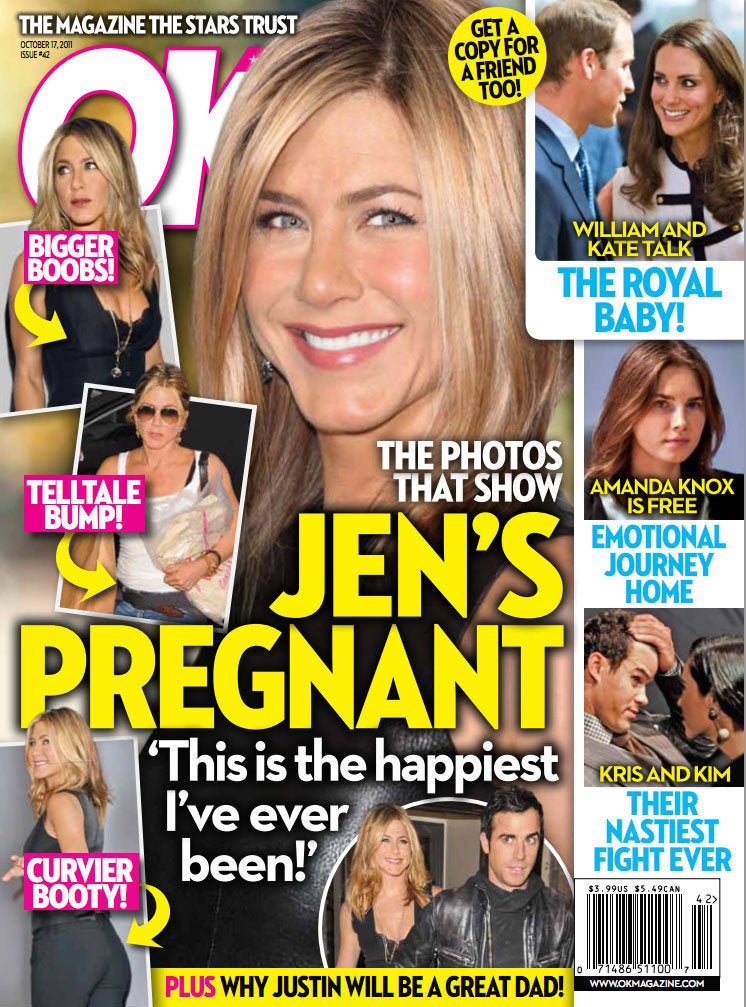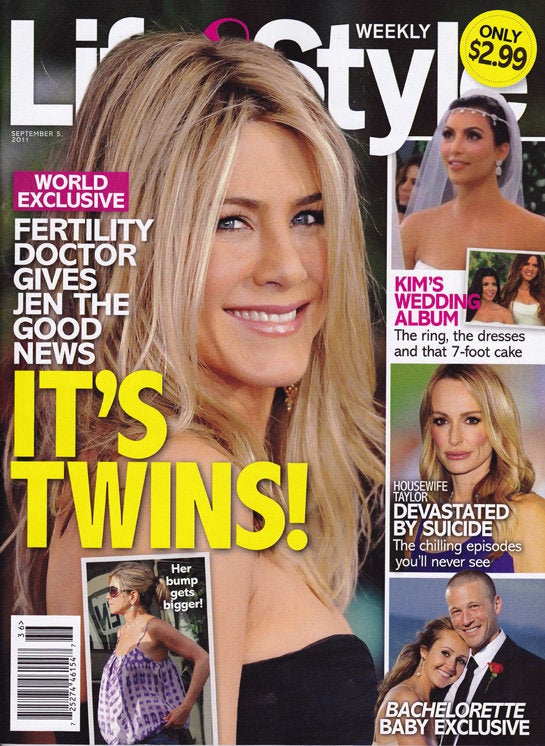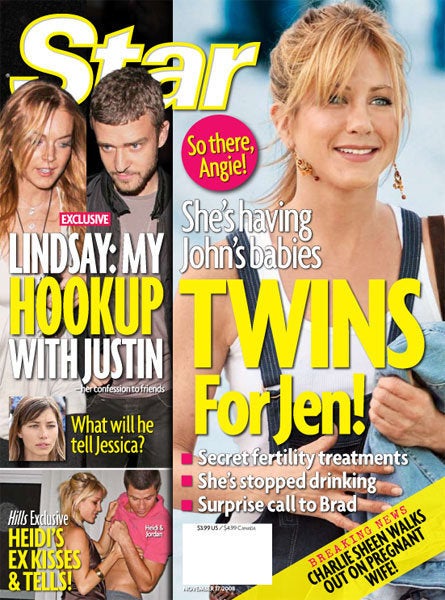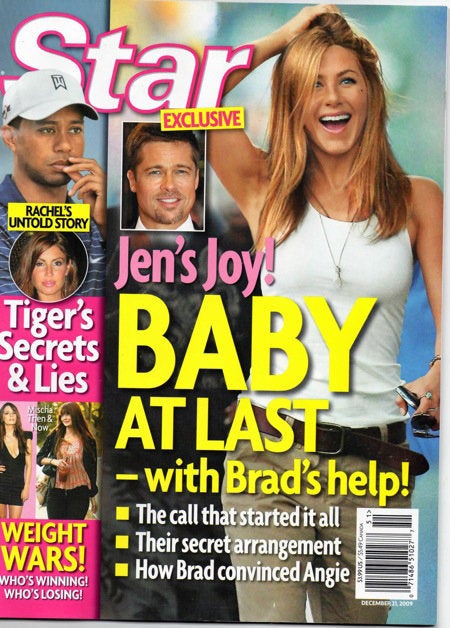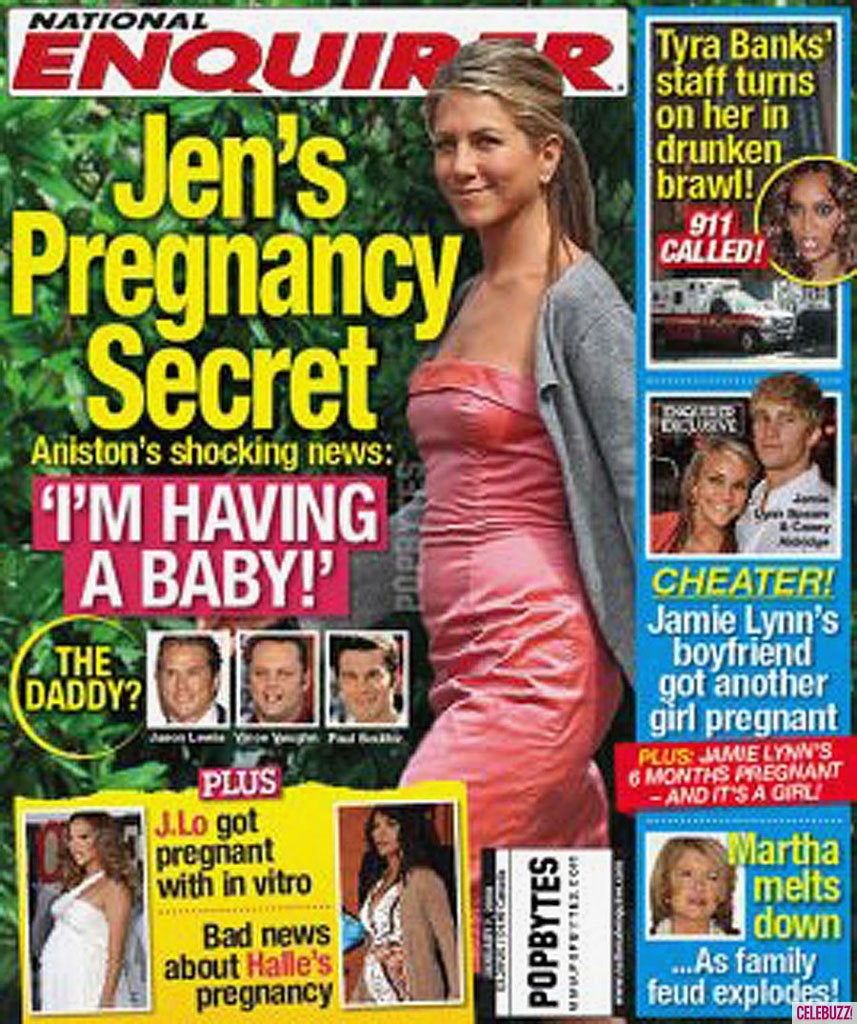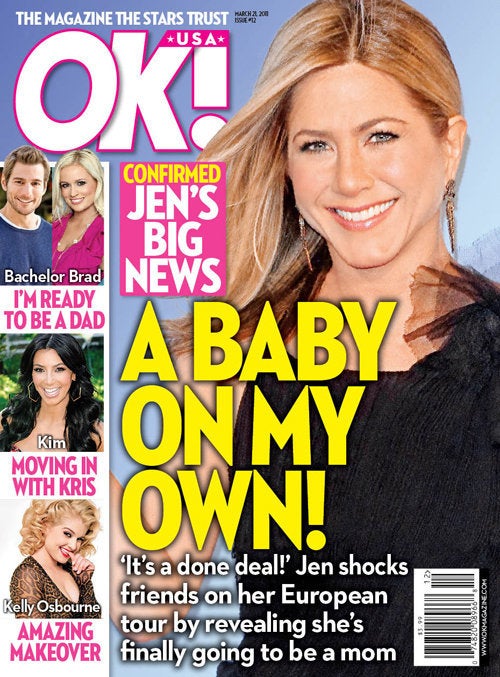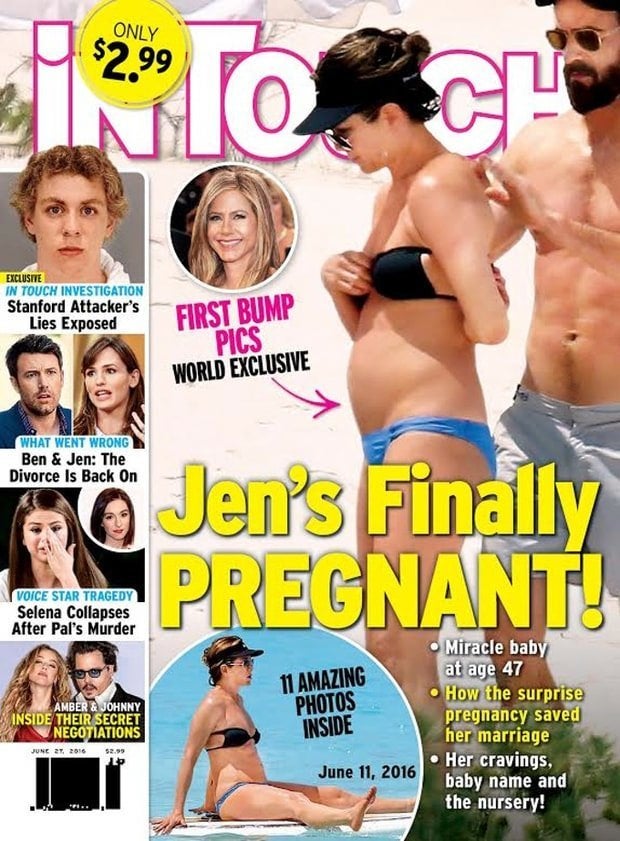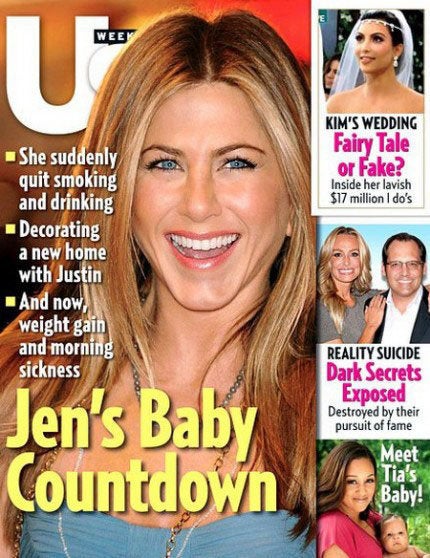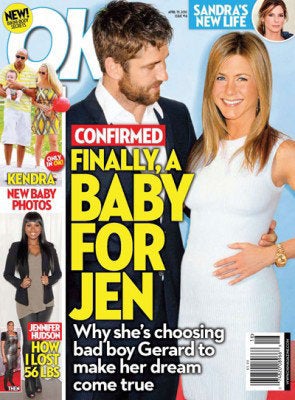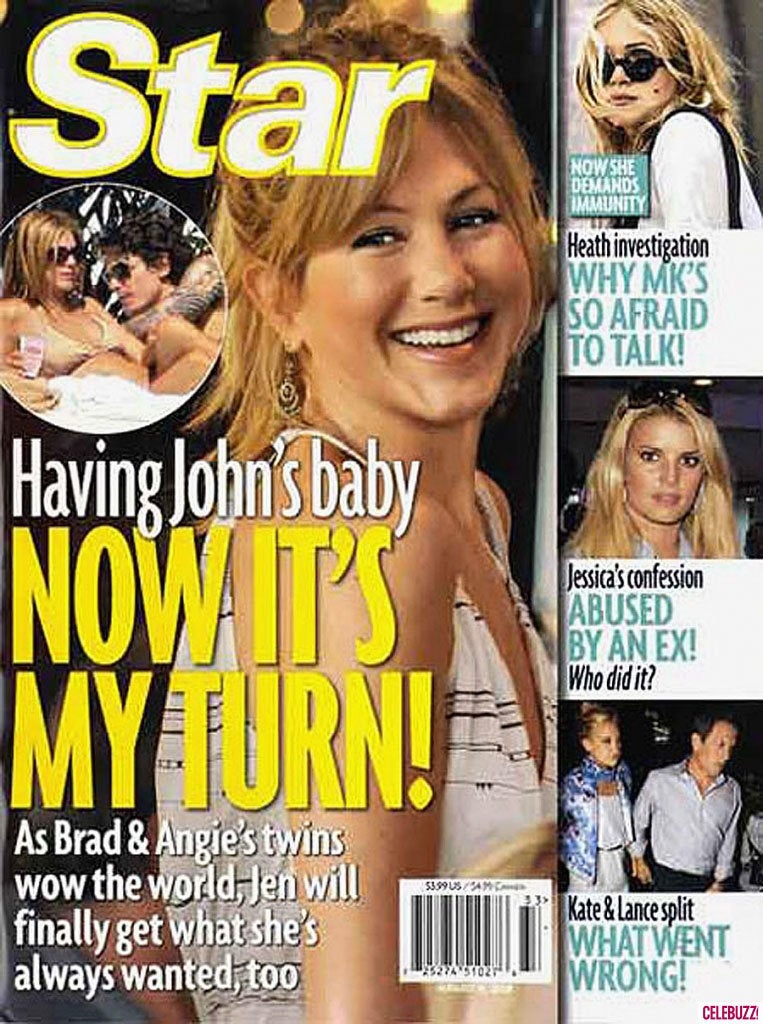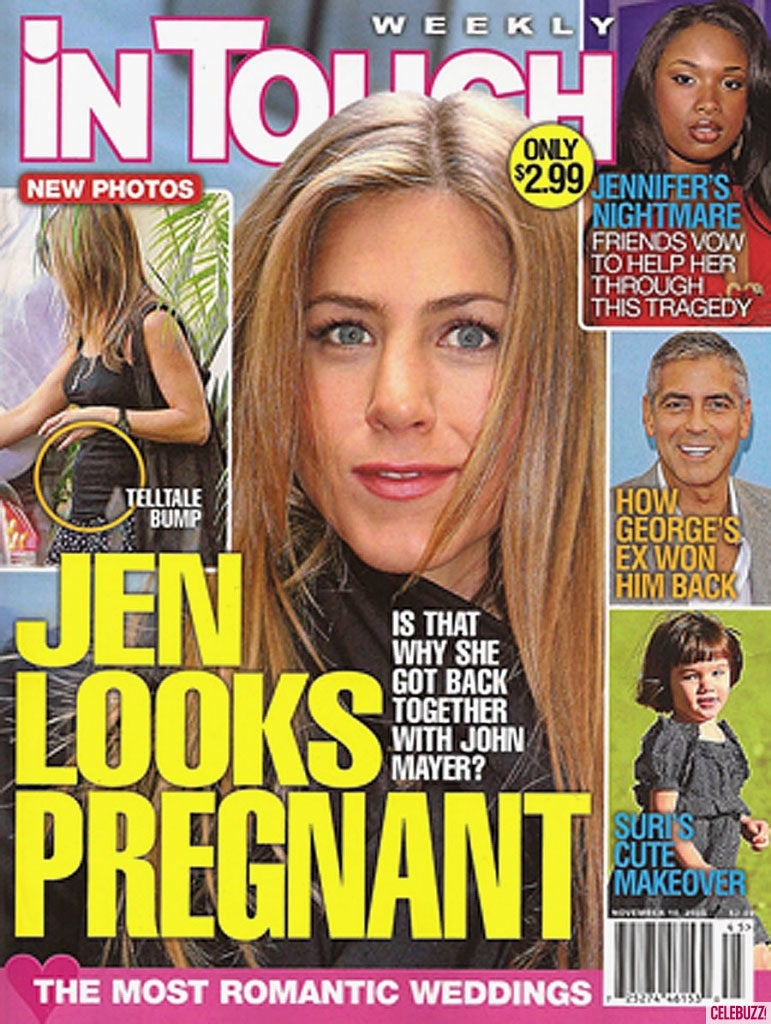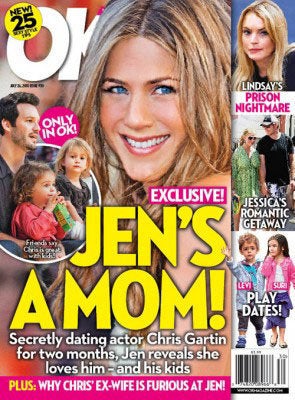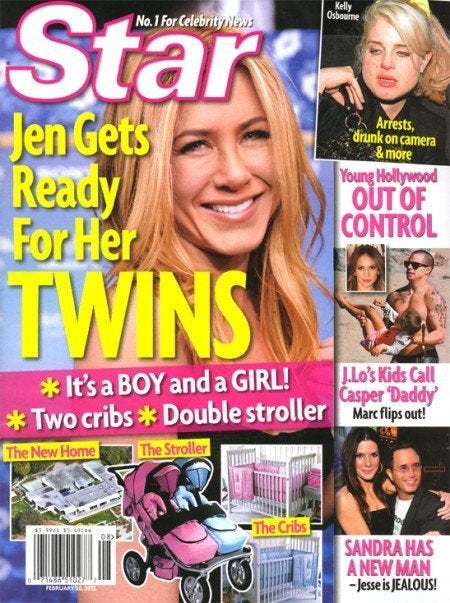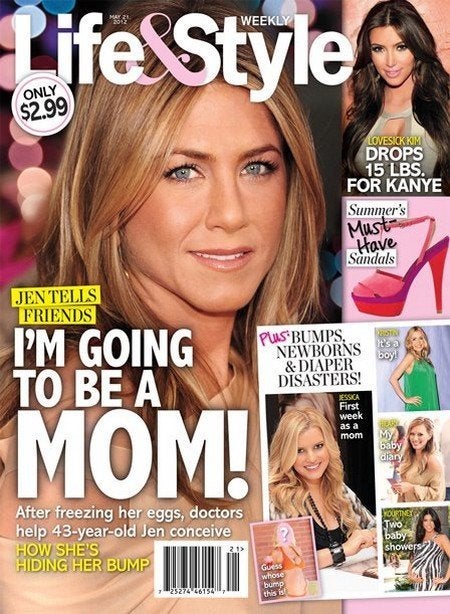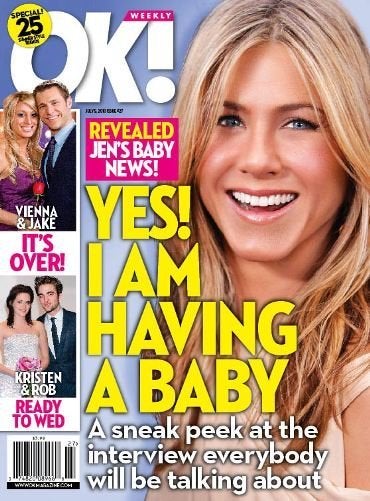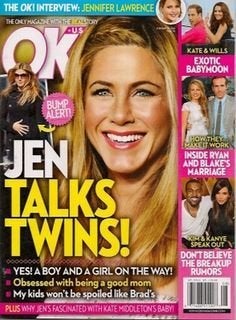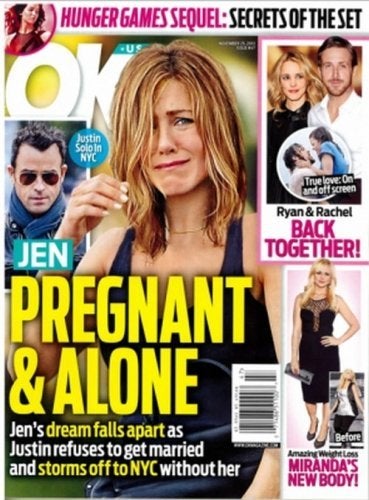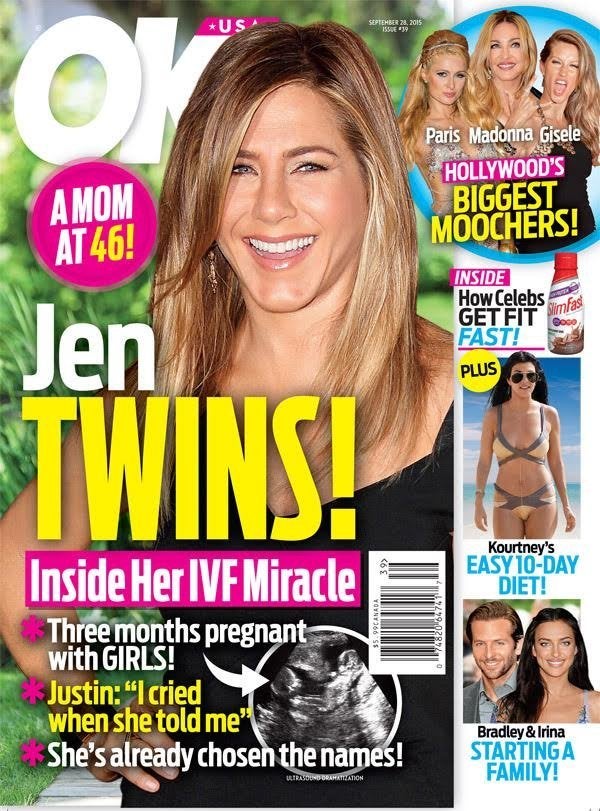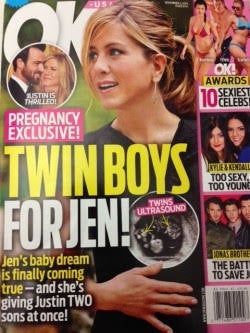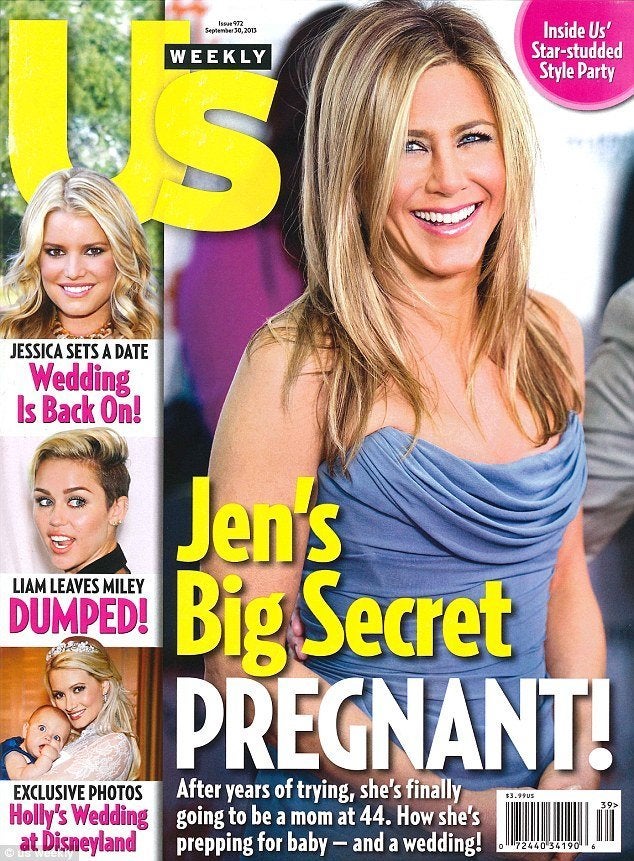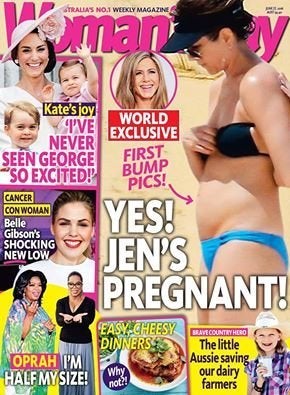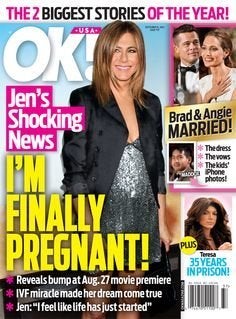 "For the record, I am not pregnant," Jen writes in her blog. "What I am is fed up. I'm fed up with the sport-like scrutiny and body shaming that occurs daily under the guise of "journalism," the "First Amendment" and "celebrity news."
She continues: "The sheer amount of resources being spent right now by press trying to simply uncover whether or not I am pregnant (for the bajillionth time... but who's counting) points to the perpetuation of this notion that women are somehow incomplete, unsuccessful, or unhappy if they're not married with children.
"I have grown tired of being part of this narrative. Yes, I may become a mother some day, and since I'm laying it all out there, if I ever do, I will be the first to let you know."
So next time you see one of these magazine covers screaming that Jen is pregnant, take it with an extremely large dose of sodium chloride.
Read Jennifer's blog in full here.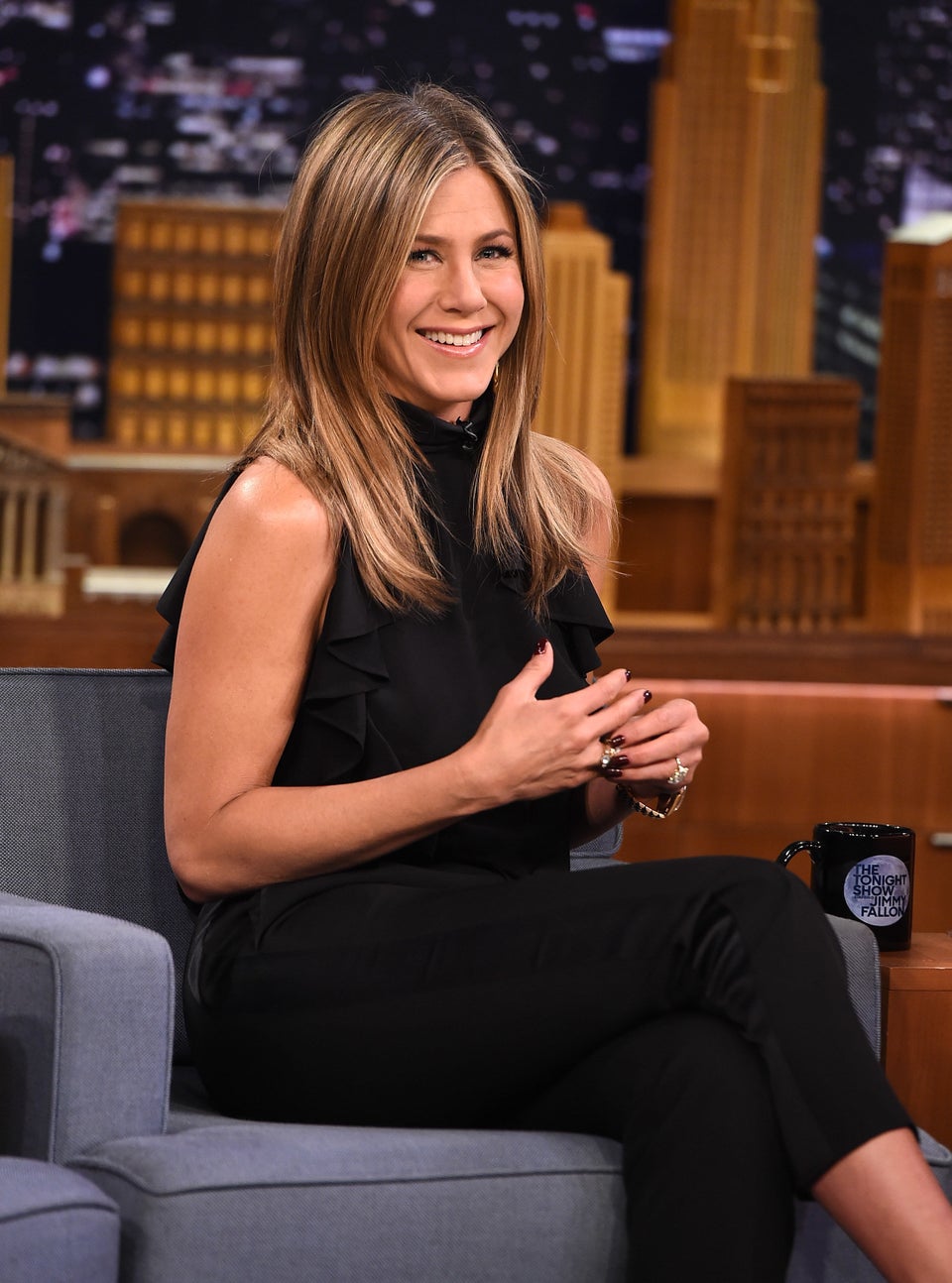 Jennifer Aniston