A woman has told of how she was left incredibly "angry" and "saddened" after a bartender at a Brighton pub threw her 19-year-old daughter out "for being disabled".
Jenny Skelton explained that her adopted daughter Charlie, who has two chromosome abnormalities, was thrown out of the Mash Tun pub after she became startled by some loud music and crouched down on the floor with her hands over her ears.
Jenny said that even after she'd told the bartender that her daughter was disabled, another staff member responded: "Right, you have had your say now so you can leave."
The general manager of the pub, Aaron Williams, has since issued an apology to Jenny and Charlie and said he was "devastated" by the actions of a staff member. He added that the pub was reviewing its disability awareness training, so this would never happen again.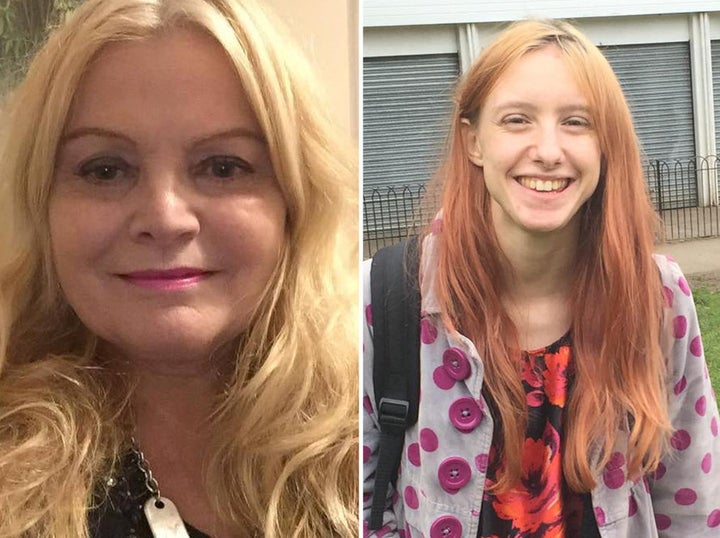 In her Facebook post, Jenny described her daughter Charlie as "a bit of an enigma".
"On the one hand, she is very innocent, child-like and can't read or write but, on the other hand, she has a great vocabulary and wants to be a teenager, just like other young people her age," she wrote. "She will never be able to do things on her own because she is vulnerable and unaware of consequences."
Jenny said her daughter, who was adopted when she was just three years old, was "empathetic" and "one of the sweetest people you could ever wish to meet".
But despite her daughter being all of these things, she was kicked out of a pub "for having a disability".
The event happened during last weekend's Pride celebrations in Brighton.
"Last night, a good friend offered to take Charlie and me out for a meal. After the meal, at 9.30pm, we were walking back to the disabled space where I had parked the car when we heard some music coming from the Mash Tun," Jenny wrote.
"As it was a beautiful evening and it looked like a nice atmosphere, we decided to end the night by sitting outside the pub with a drink. I always carry Charlie's passport with me because she doesn't look nearly 20 and I showed it to the doorman.
"We then ordered our drinks at the bar. There was only one other customer in the pub as everyone else was sitting outside on the benches.
"As we were being served, I suddenly noticed that Charlie was crouching quietly (ie. not making a sound) on the floor with her hands over her ears. I was surprised as it is not something I have seen her do before and she said it was because a sudden burst of loud music had startled her."
She continued: "As I was telling her to stand up, the barman (who said he was the licensee) said she would have to leave. I was shocked and explained that she was disabled, that the music had temporarily scared her but that she was okay now.
"He insisted that she would have to leave because he couldn't have someone doing that in a pub. He said it was Pride weekend and he had had to throw out at least three people an hour."
Jenny responded to the barman to explain that her daughter hadn't even had a drink and that her behaviour was because she was disabled.
But "he insisted that she was not welcome".
"I told the licensee about the Equality Act and that it was not right to discriminate against her because of her disability," she continued.
"I explained about her chromosome abnormalities and asked if he would discriminate against someone in a wheelchair. He said of course he wouldn't.
"I said there is no difference between discriminating against a physical or a mental disability. I said that she had only been crouched down for a couple of seconds and that no one had even seen, that she had not been in anyone's way (as I said, the pub was empty, no one had complained or even seen and she is tiny - she weighs under five stone and is only 4 feet 8 inches tall) and
that she wouldn't do it again."
But she was simply met with the response: "Right, you have had your say now so you can leave."
Jenny and her daughter left the pub and, when she returned home, Jenny penned a long post about the ordeal.
She said she felt "angry" about the event, but was more "saddened" that a lovely evening had turned around so quickly and that her daughter "had not been allowed to do what other people can do because she is disabled".
"She was not hurting anyone and never would. She is a delightful girl whose chief aim in life is to please people. She was so distraught by what happened that she is still crying about it the following morning.
"She keeps saying that everyone hates her, that everything is her fault, that she wants to die and that she wishes she wasn't disabled. It is heartbreaking and totally unjust."
Jenny explained that the pub had broken the law by treating her daughter unfairly and concluded with a heartbreaking message: "It was Pride weekend in Brighton - a glorious celebration of the total acceptance of and non-discrimination of a group of people of whom Charlie and I have many friends.
"We always watch the Pride parade and Charlie loves it. It is ironic that it was during this wonderful weekend that Charlie was discriminated against; proof that, although one group of people are now completely deservedly accepted in Brighton, another group - the disabled - aren't.
"How sad and how very un-Brighton."
After her post was shared by thousands of people, Aaron Williams, general manager of the Mash Tun pub issued a heartfelt apology.
He said: "I work really hard to make the Mash Tun a fun, friendly and inclusive pub so I'm devastated that we have fallen short of our usual standards through the actions of a member of my staff.
"I've investigated what went wrong and am reviewing my disability awareness training to make sure this doesn't happen again.
"We ask people to understand there was no premeditation and malice in this incident and we hope we can help Jenny in raising awareness off the back of our truly regrettable mistake.
"Above all, Charlie – we're sorry, we're learning and you're always welcome."