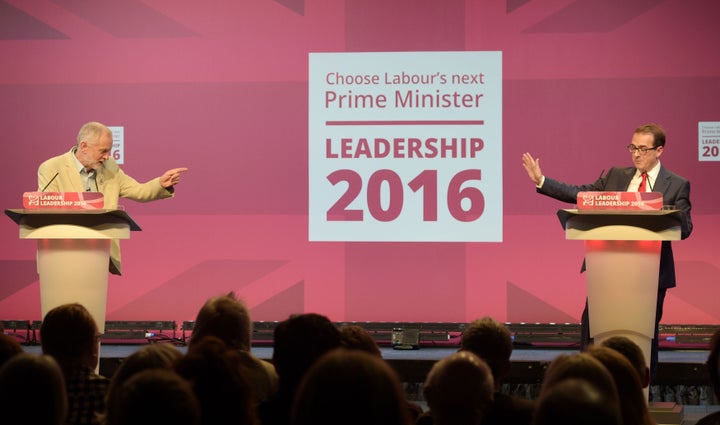 Jeremy Corbyn has been accused of lying about whether he called for Article 50, the formal trigger for leaving the EU, to be invoked quickly following the Brexit vote.
During Thursday evening's Labour leadership debate, Owen Smith told Corbyn:
"I thought it was a real mistake for us to come off the back of the Brexit vote and say 'let's trigger Article 50'."
However Corbyn denied that is what he had said on the morning of June 24. "No I didn't say that," he told his rival.
But this morning, Smith's campaign team released a video it says shows Corbyn did exactly that.
Speaking to the BBC at 7.30am on the morning of the referendum result, Corbyn said:
"The British people have made their decision. We must respect that result and Article 50 has to be invoked now so that we negotiate an exit from European Union.

"Obviously there has to be strategy but the whole point of the referendum was that the public would be asked their opinion. They've given their opinion. It is up for parliament to now act on that opinion."
The argument is over the phrase "Article 50 has to be invoked now" and the meaning of the word "now".
Labour MP Wes Streeting and Labour London Assembly Member Tom Copley were particularly incensed by Corbyn's denial.
In a follow up interview with BBC Newsnight in July, Corbyn said his use of the word "now" had been misinterpreted.
"I may not have put that as well as I should have done. My view was and is, at some point Article 50 is going not be invoked obviously," he said. "I did not mean it should be invoked on Friday morning."