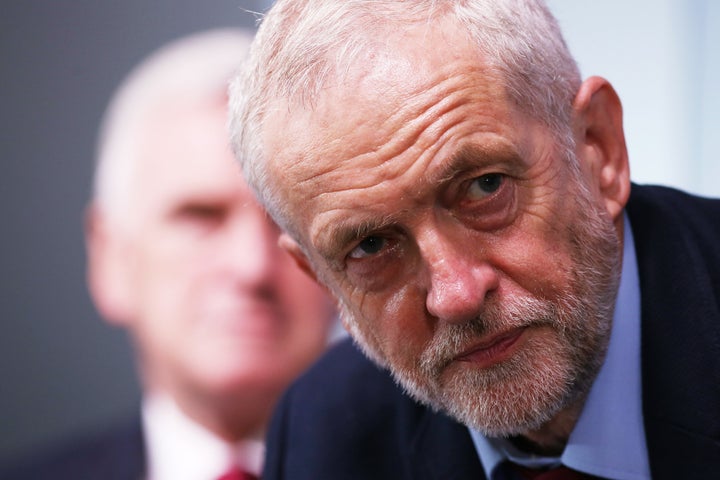 Jeremy Corbyn has refused to deny that he'd had discussions to remove Tom Watson and Ian McNicol from their positions.
The Labour leader said that the deputy leader and party general secretary "were obviously part of the discussion" at a secret summit at Unite's training centre in Surrey. The summit last month was attended by John McDonnell, Diane Abbott, Labour comms chief Seumas Milne, left-wing journalist Paul Mason and Unite chief of staff Andrew Murray, the Mail on Sunday reported.
When pressed on ITV's Peston on Sunday programme to confirm discussions about Watson and McNicol staying in office had taken place, Corbyn did not deny it.
"Their names were obviously part of the discussion, you can't have a discussion about anybody in the Labour party without the names McNicol and Watson coming up", he said.
Asked if there would be deselections, Corbyn said: "There will be selections by local constituency parties."
A dispatches programme caught the leader of the Brighton Labour party Mark Sandell saying local MP Peter Kyle should be deselected, saying "we should have redundancies notices ready for some of them."
Momentum denied allegations brought in the programme that it is an "entryist" movement looking to deselect MPs.
The leader of the Unite union Len McCluskey has come out in favour of deselection, telling Panorama "I think anybody who behaves in a way that is totally disrespectful and out with the culture of the Labour Party is basically asking to be held to account."
Ed Balls, who was also on the programme, said: "The leader of the party needs to support the general secretary and the deputy leader. It's not going to work".
Meanwhile Labour party grandees have been issuing stark warnings against Corbyn's reelection.
Speaking to the BBC's Panorama programme yesterday, former Labour leader Neil Kinnock said: "Unless things change radically, and rapidly, it's very doubtful I"ll see another Labour government in my lifetime."
Former cabinet minister Alan Johnson yesterday called on MPs to launch a tireless campaign to unseat the Labour leader.
When asked to respond to Johnson this morning, Corbyn said "I'm happy to work with Alan as we did in the EU referendum campaign".
Related