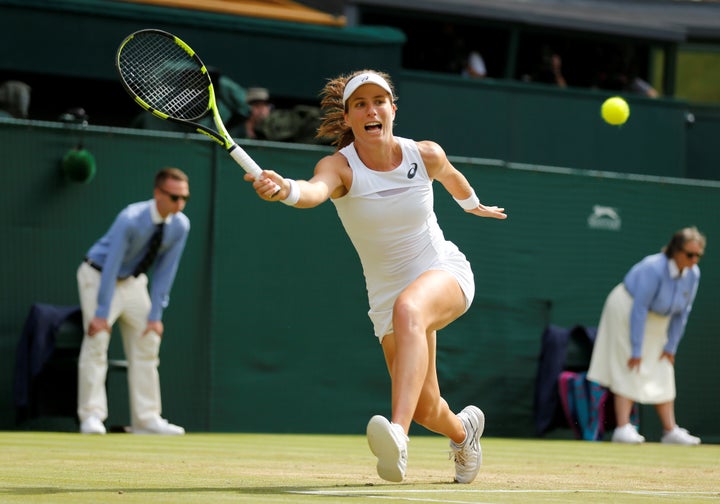 BBC presenter John Humphrys has received a volley of abuse after questioning the "Britishness" of Johanna Konta during a "horrible" interview about her playing into the history books at Wimbledon.
Listeners were outraged by Humphrys' treatment of Konta, who appeared on his Radio 4 Today programme on Tuesday after she was knocked out of the SW19 semi-finals last week, in what was the best-ever showing for a British female tennis player at the tournament for 39 years.
The interview, listeners later wrote on Twitter, was not only "patronising" but Humphrys' assertions were "inaccurate" and left him looking like a "fuckwit".
Konta, on the other hand, was praised for her composure.
Humphrys' interview with the world No 4 got off to a rocky start after the radio host suggested the 26-year-old "crashed" out of the tournament, even though she lost to five-time winner and losing finalist Venus Williams.
He then asked her why it took her so long to rise up the tennis ranks, which Konta took in her stride, saying "this is part of any athletes journey, nothing happens overnight".
He then suggested: "Something happened to you".
Again, Konta, was measured in her response, explaining that she was "definitely going through a period where I needed to mature" and that it had led to her being "stronger as a player and as a competitor".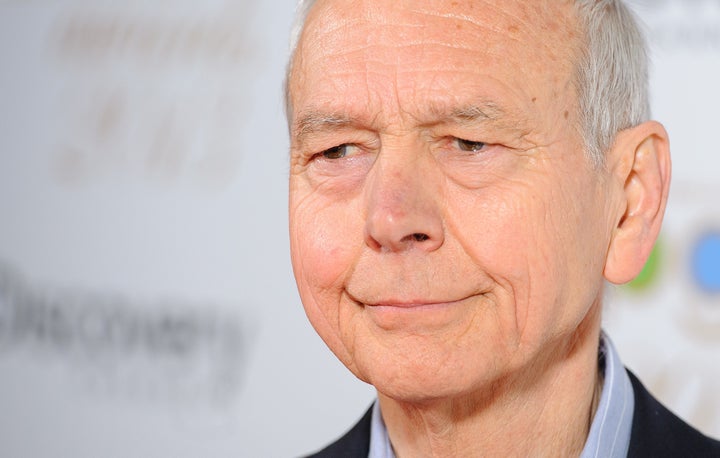 Humphrys asked if the experience she was referring to was "losing", but Konta said it was more than that, detailing how her tennis career had seen her "moving continents, moving countries" and weathering "some hard losses", experience that gave her "that much more to work with when I get into more and more difficult situations."
Konta's talk of moving countries - she was born in Australia to Hungarian parents and moved to England age 14, becoming a British citizen in 2012 - led to Humphrys' most controversial and inaccurate line of questioning.
He said: "You talk about moving continents... that's the thing, we talk about you being British, but you were born in Hungary, Australian citizenship, and I seem to remember the Australian High Commissioner, when you were in the quarter finals, saying, 'great to see an Aussie win', and we were saying, 'great to see a Brit win'... so what are you?"
Konta then walked Humphrys thorough her lineage, pointing out that she had "spent half my life" living in the UK, before detailing her pride at representing Great Britain: "I'm a British citizen and I'm incredibly proud to represent Great Britain and I have so officially since 2012, but I have personally since 2005, when I moved here. I've also represented GB at the Olympics, so I'm definitely a British athlete."
The question was seized upon by listeners as the ultimate insult to the tennis player who had "brought joy to millions during Wimbledon".
Continuing with the theme of inaccuracy, Humphrys then questioned how Konta had been discovered as a future champion, given she was once ranked the "338th best junior player in Australia".
Konta corrected Humphrys with an even-handed return, saying: "That's not entirely accurate", before stating that she had won the under 12 national title in her birth country.
The tennis ace further explained to the journalist that, in sports, things are often "misleading", that there are"half-truths", then reiterated that she had a "great journey" though the tennis ranks and was really enjoying her place in the sport and "the team around me".