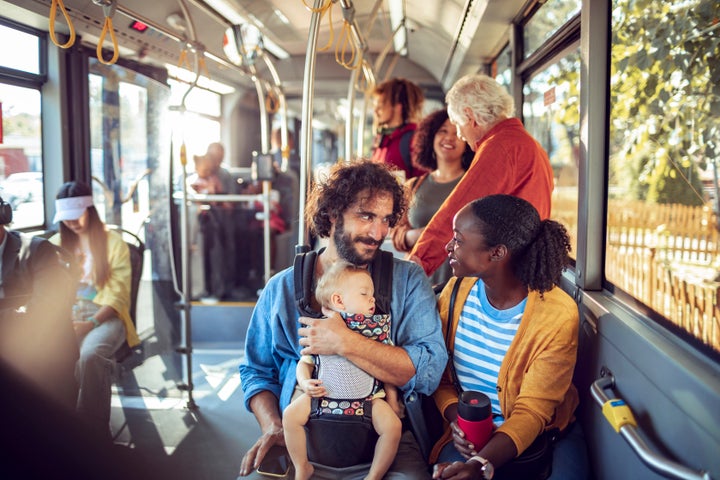 "Whilst we decided not to bring forward step four, we see no reason to go beyond July 19," he said in his first statement to the House of Commons on Monday. "Because in truth, no date we choose comes with zero risk for Covid.
"We know we cannot simply eliminate it, we have to learn to live with it. We also know that people and businesses need certainty so we want every step to be irreversible. And make no mistake, the restrictions on our freedoms, they must come to an end."
July 19 was the prime minster's "terminus date", Javid said, adding: "For me, July 19 is not only the end of the line, but the start of an exciting new journey for our country."
So, what will life actually look from this date? The proposal is that all social restrictions would ease from July 19, meaning people would be able to meet up indoors and outside in groups of any size – yes, that means waving goodbye to the rule of six.
Pubs and restaurants would be able to operate as normal without restrictions on how many people could dine at a table, or the need for table service only. And it would also mean nightclubs could reopen and large events with crowds – like festivals and gigs – could go ahead as normal.
A report from The Times suggests measures such as the mandatory wearing of face masks in indoor settings, social distancing, and the advice to work from home could also be scrapped from July 19. Rather than being told to wear face masks, people would be advised to wear them in certain settings, the report stated – but this wouldn't be a legal requirement.
A government source told the paper that ministers wanted to get as close to normal as possible on July 19, with an emphasis on "personal responsibility" rather than laws and regulations.
Environment secretary George Eustice has since confirmed the reports, saying there'll be no "legal compulsion" to wear face masks once restrictions are lifted. He told Sky News: "Whether there will still be some people who might choose to wear masks or whether it may be advisory in some settings, that's a separate matter.
"But the objective of that final stage is to remove the legal requirement to do these things."
It's looking likely some people will continue to adopt the safety measures after restrictions ease. A survey by YouGov revealed 28% of respondents said they'll "definitely" wear masks after restrictions are lifted, and 36% said they'll "probably" continue wearing them.
Meanwhile 38% said they will definitely use hand sanitiser frequently and 40% said they'll probably do so. One in five said they'll definitely continue to social distance in public, while 46% said they'll probably do that, too.
A spokesperson for London mayor Sadiq Khan said it's "important to follow the science" when it comes to mask-wearing on public transport – even after July 19. "Evidence shows the wearing of face masks gives many Londoners the confidence they can travel safely on public transport," they told the Evening Standard.
"People feeling confident they can travel on our tubes, buses and trains as they get busier will be a vital part of encouraging more people into central London as restrictions are lifted further, and it is something we will continue to look at closely."
David Nabarro, the World Health Organisation's special envoy on Covid, said he wants to see people continue to social distance and wear masks "for the time being" – particularly in areas where the virus is circulating more widely.
He told Sky News: "There will be a need for every single workplace to be asking, 'Is it right that we stop wearing masks and stop maintaining distance?' Because that's the way you prevent people from getting infected and that's the key to stopping big spikes building up.
"I am advocating continued physical distancing and continued mask-wearing for the time being, including in countries where there's a lot of vaccination."