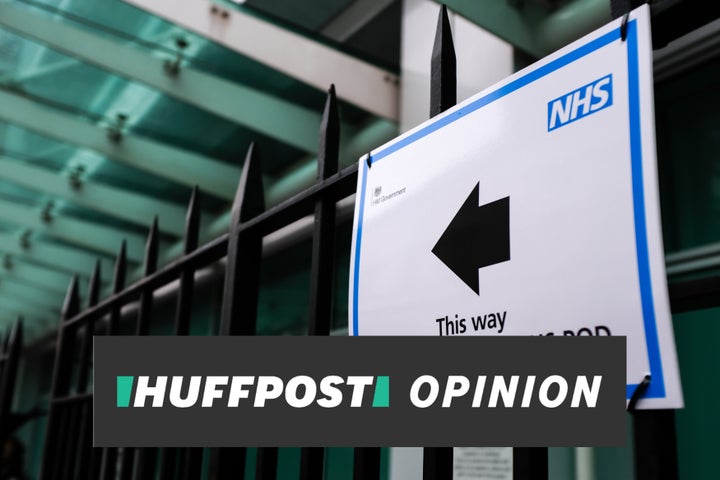 At a coronavirus press conference this week, the World Health Organisation's director-general Dr Tedros Adhanom said, "We have a simple message for all countries: Test, test, test."
But what about testing NHS workers?
Over 600,000 people are now calling for NHS frontline staff with symptoms to be tested for the virus as a priority. The petition, by junior doctor Rebecca McCauley, set up two days ago, says that NHS staff are facing the "dilemma" of deciding to either take seven days off work, further contributing to staff shortages, or stay at work and risk exposing their patients and colleagues to Covid-19.
As a junior doctor currently working in sexual health, I believe it's important that reliable, highly sensitive testing be made available for NHS staff. Tests that give inaccurate results can cause more harm than good. Fortunately, Public Health England has reported that the test they are using is highly sensitive. This means that the available test should correctly identify Covid-19 cases. But so far, demand for testing has outstripped supply, and as a result testing has been focused on patients who are unwell enough to require hospital admission.
Luckily, I have not experienced any symptoms of Covid-19 or knowingly been exposed to the virus, so I have not had a need to be tested myself. However, if staff with symptoms who can't test to confirm infection have to take time off (potentially unnecessarily), there will be a reduced capacity to provide crucial health services to the UK population, including sexual and reproductive health services which serve to reduce rates of unwanted pregnancies, unsafe abortions, and sexually transmitted infections (STIs), including HIV.
And I am certainly concerned about the negative impacts to other areas of health that may come out of this pandemic. With an overwhelmed NHS, other areas of health may suffer. As noted by the WHO, "People, efforts, and medical supplies all shift to respond to the emergency. This often leads to the neglect of basic and regular essential health services. People with health problems unrelated to the epidemic find it harder to get access to health care services." Death and disability from diseases other than Covid-19 for which people cannot get adequate treatment may rise. And sexual and reproductive health services are often hit hard by crisis situations.
I have already seen a reduction in clinic opening hours. There has been a push to provide as many services as possible via telephone and a focus on providing face-to-face care for essential services only. Patients have been encouraged to use the free and confidential NHS STI testing service if they live in areas where the service is available. Currently the NHS does not have the capacity to meet the demand for in-person asymptomatic STI screening, which may worsen with the potential for further staff shortages.
"I am certainly concerned about the negative impacts to other areas of health that may come out of this pandemic"
Staying home from clinical work negatively impacts the patients that staff are looking after and means already-stretched colleagues will have to cover for these absences. Having access to reliable Covid-19 testing will help aid this important and often guilt-ridden decision.
The UK government's proposed strategies of isolation are attempting to reduce the peak of the epidemic. This should give the NHS time to increase the capacity for wider availability of high-quality tests. Hopefully the capacity to ramp up testing moves quickly enough to meet the current demand to test hospital inpatients as well as NHS staff.
Professor Chris Whitty, the government's chief medical adviser, said: "Once we have the capacity to do this – which we are going towards very fast – healthcare and other critical workers [will be tested] early on in their illness. If they end up having the symptoms, but not coronavirus, then they will be able to go back to work".
As soon as the government has the capacity to provide reliable Covid-19 testing for NHS staff, they must take heed of the WHO's advice to "Test, test, test".