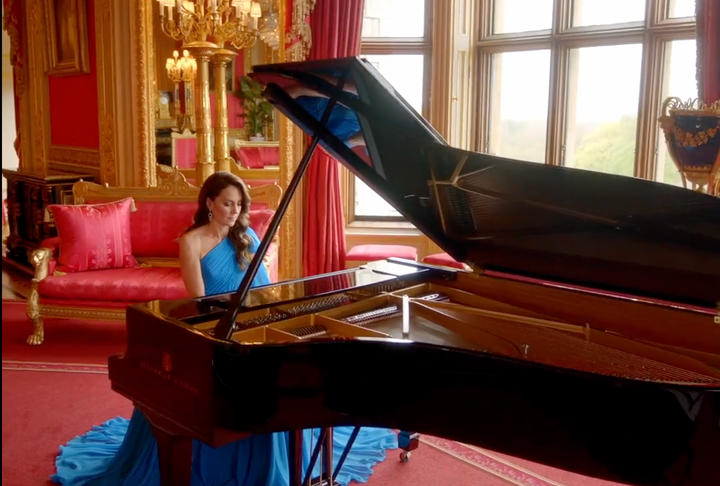 Eurovision is known for its unexpected moments and there was a royal surprise within seconds of the Song Contest getting underway on Saturday night.
The Princess Of Wales served up the first shock of the evening as she featured in the opening montage to kick off the show in Liverpool.
The 67th annual Song Contest is being held in the UK on behalf of Ukraine, with the opening VT seeing the return of 2022 champions Kalush Orchestra, with their winning song Stefania.
Kate was seen making a cameo as she sat playing the song on a grand piano in a VT recorded at Windsor Castle earlier this month.
The princess, who has grade three piano and grade five theory, previously accompanied pop star Tom Walker on piano while he sang his previously unheard Christmas song For Those Who Can't Be Here during a carol service she hosted at Westminster Abbey in 2021.
Needless to say, the Princess' appearance lit up Twitter…
Kalush Orchestra also enlisted the help of a number of other random stars including Andrew Lloyd Webber and Joss Stone for their reprise performance, while 2022 runner-up, the UK's Sam Ryder, also made an appearance.
Naturally, people were not really expecting to see them either…