Celebrities and designers have reacted with shock and sadness after it was revealed that Kate Spade has died at 55.
Police officials confirmed that the fashion designer was found by her housekeeper at her New York home in what authorities are calling a suicide, according to the Associated Press.
She is survived by her husband Andy Spade and 13-year-old daughter, Frances Beatrix Spade.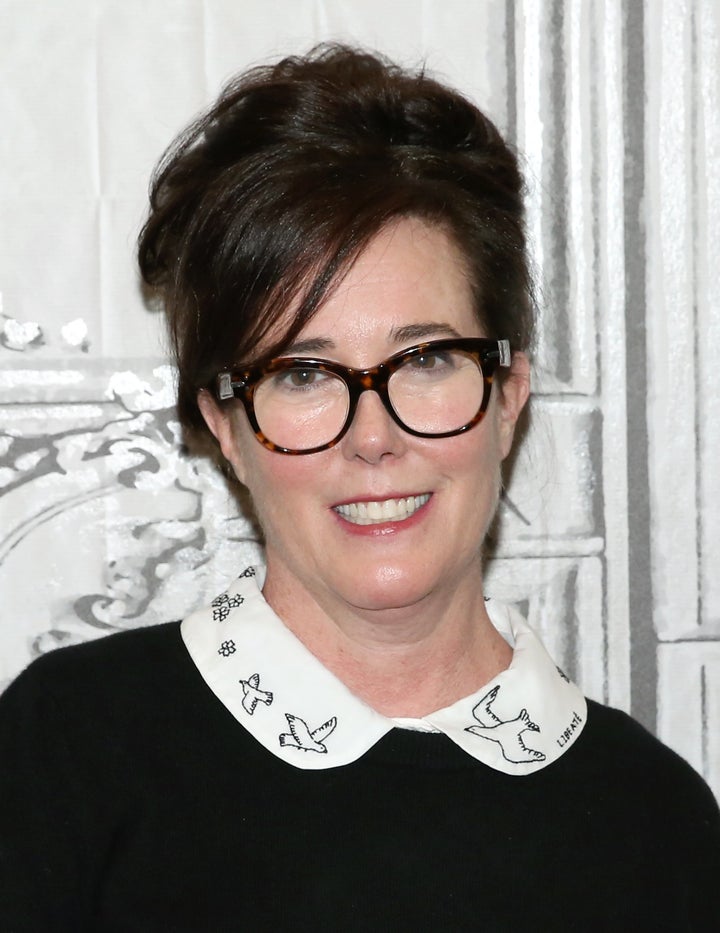 Spade founded her eponymous handbag line in 1993 a year before she married Andy. They choose to combine their names (Kate's first and Andy's second) to create the brand's identity.
She sold Kate Spade New York in 2007, but returned to the fashion industry in 2016 with the launch of shoe and bag brand Frances Valentine, which was named after the couple's child as well as other family members on Kate's side.
Kate Spade New York released a statement about its "visionary founder" on Tuesday.
"Our thoughts are with her family at this incredibly heartbreaking time," KSNY said via Twitter. "We honor all the beauty she brought into this world."
Shortly after the announcement tributes started to pour in on social media.
Chelsea Clinton, Kenneth Cole, Josh Groban, Liz Lange and many more also mourned Spade's death on social media.
"My grandmother gave me my first Kate Spade bag when I was in college. I still have it," Clinton wrote. "Holding Kate's family, friends and loved ones in my heart."
Diane von Furstenberg and Steven Kolb issued a statement on Tuesday on behalf of the Council of Fashion Designers of America, which had just held its 2018 awards Monday night.
"The CFDA is devastated to hear the news of our friend, colleague, and CFDA member Kate Spade's tragic passing," the statement said. "She was a great talent who had an immeasurable impact on American fashion and the way the world viewed American accessories. We want to honor her life and her major contribution to the fashion business and express our most sincere condolences to the family."
Ahead of the launch of her new brand, Spade changed her name to include 'Valentine' in order to separate herself from her original company.
She told WWD at the time that she chose Valentine as it was her maternal grandfather's middle name, which he was given because he was born on Valentine's Day.
In 1996, The Council of Fashion Designers of America (CFDA) honoured Kate's classic designs by awarding her America's New Fashion Talent in Accessories. She was honoured once again by the CFDA in 1998 as Best Accessory Designer of the Year.
Useful websites and helplines:
Mind, open Monday to Friday, 9am-6pm on 0300 123 3393
Samaritans offers a listening service which is open 24 hours a day, on 116 123 (UK and ROI - this number is FREE to call and will not appear on your phone bill.)