Her teenage son Harvey has been on the receiving end of trolls' abuse, and she referenced the fact he had been called the N-word, as she spoke of some of the insults hurled at him during the interview.
However, Katie failed to censor the offensive term, saying it live on air.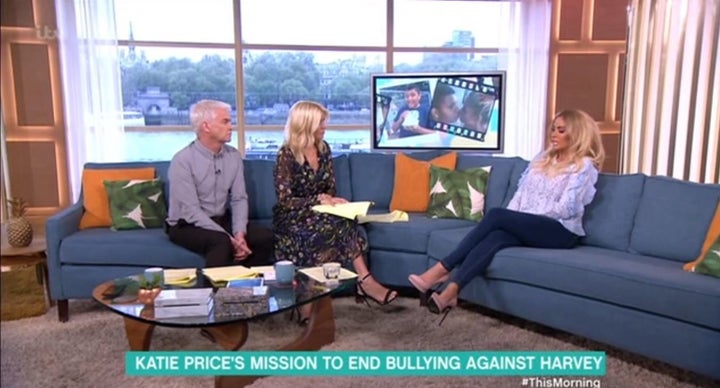 Claiming currently punishments were too soft, she asked Phillip and co-host Holly Willoughby: "Is it strong enough to call my son a 'black, blind n*****'? Is that not abuse?"
She continued: "Is it not abuse to do a sex video on my son? They call him a Haribo, they call him a g*******g. That's my son. Is that acceptable?"
"It is deeply, deeply offensive," Phillip agreed. "And people will even be offended by the fact you've said that deeply offensive language."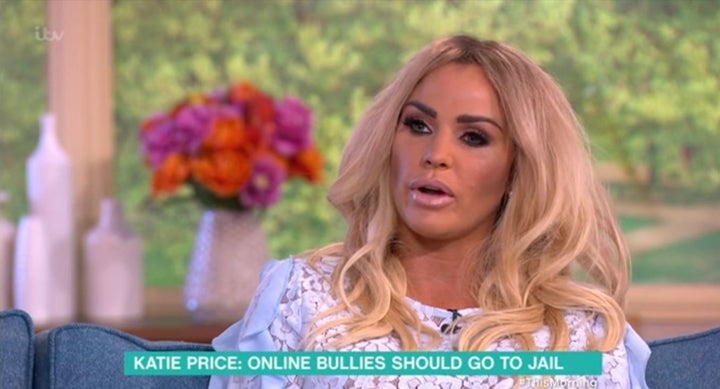 However, Katie used the term again later in the interview as she discussed the line between making a joke and trolling.
"I'm not taking away freedom of speech. You know me - I can be banter," she said. "Everyone can say things, but you know when you're crossing the line...
"Calling my son a n***** and stuff isn't acceptable."
Phillip interrupted: "Yes, you don't need to say it again."
Despite the fact Katie was only quoting what people had said to Harvey, some viewers were offended by her use of the offensive term:
There were also those you defended her, after debate erupted on social media:
Katie later posted a video on Twitter, explaining she had used the term to show the reality of what Harvey gets called on a daily basis, adding that she wants to "get it out there, as it is not acceptable".
The star has so far collected over 100,000 signatures on her petition, and it will soon go before the Parliament Select Committee, who will decide on any legislation.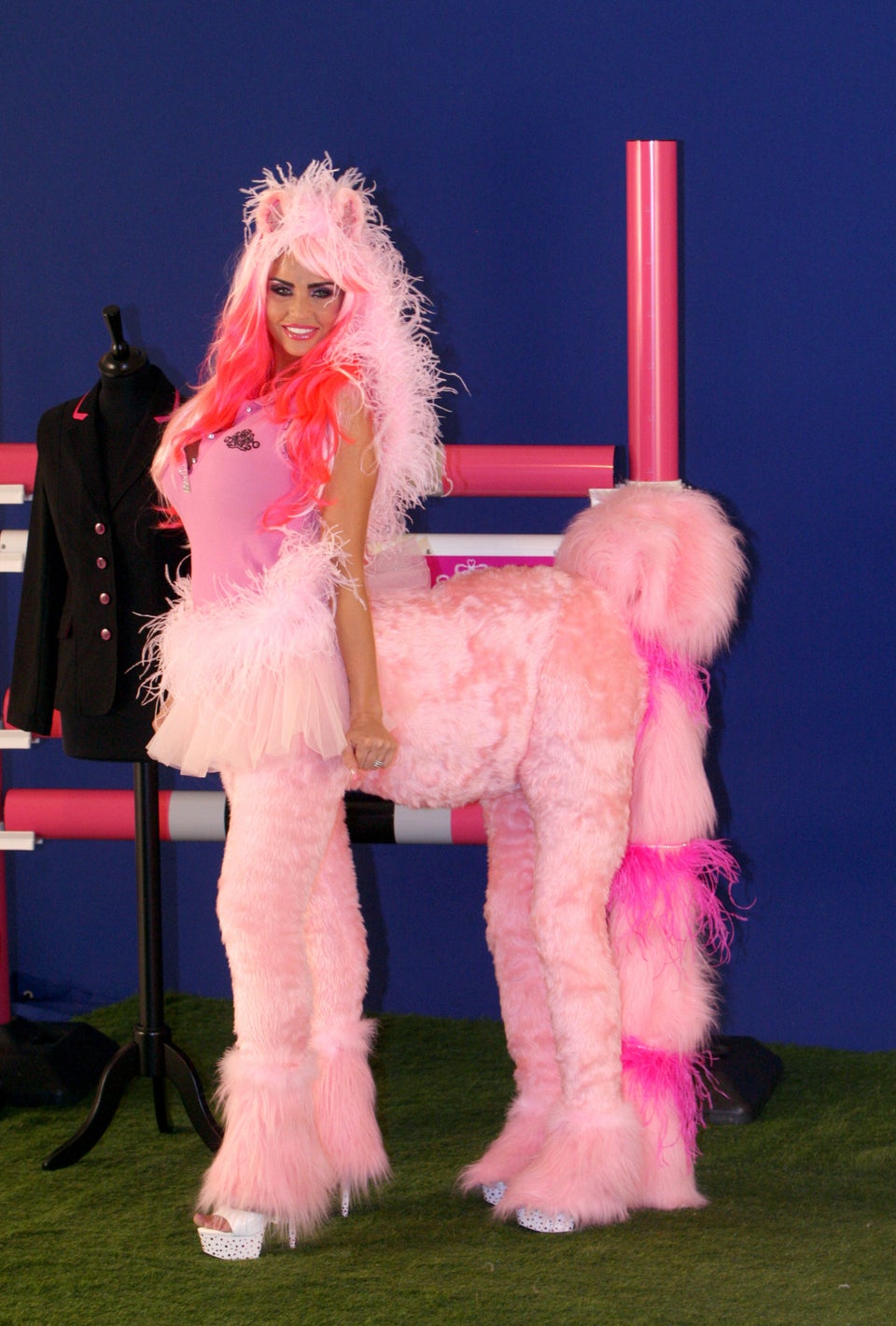 Katie Price photocalls in pictures
Related