Katie Price has yet again proved that there is possibly nothing she won't do in the name of self-promotion, after dressing up as a unicorn to flog her latest TV show.
The former glamour model even roped in two of her children - Junior, 10 and Princess, 8 - into wearing matching blue and pink versions of her ridiculous get-up to promote her new TLC show, 'Katie Price's Pony Club'.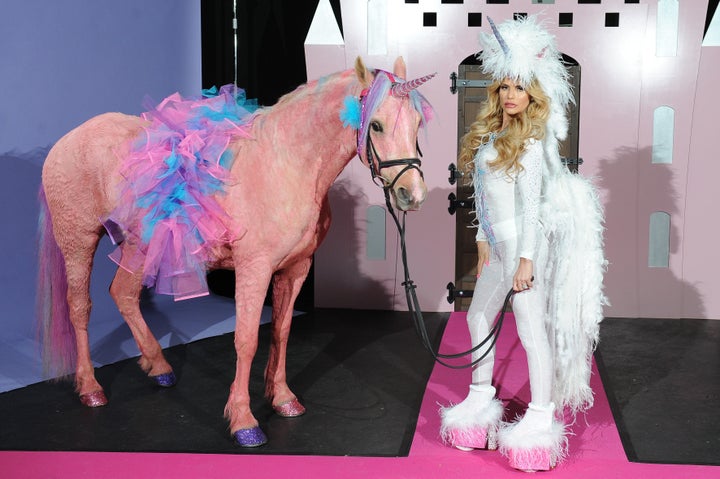 Also (ahem) dutifully lending his support was her husband Kieran Hayler, who she somehow managed to persuade to dress up as a boy unicorn.
But it's the horse we feel the most sorry for, who looked like it would rather be at the glue factory door than paraded around in front of the assembled press.
Or painted pink, for that matter.
Something that didn't go unnoticed by the animal rights organisation, PETA, who slammed the 37-year-old for using the animal as a "prop".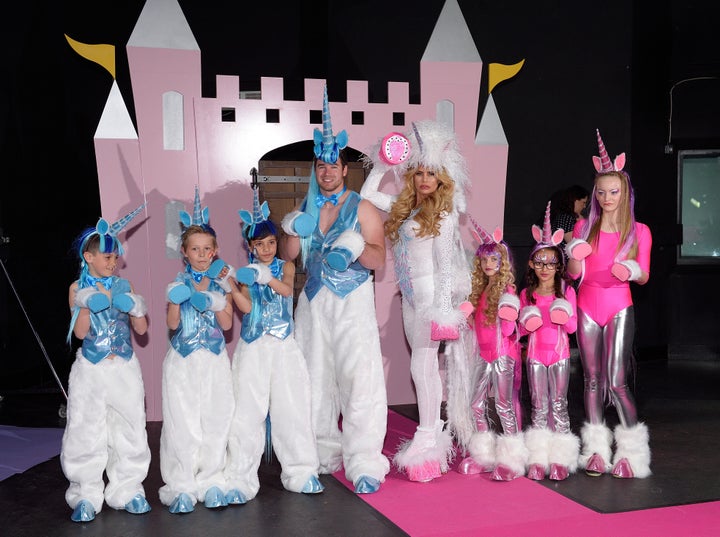 PETA Director Mimi Bekhechi said: "What could PETA possibly say that the public isn't already thinking?
"Horses are smart, complex animals, not props, and you show love for them not by carving symbols on a horse but by leaving the animal in peace.
"If this horse suffers from toxic poisoning or has a fatal allergic reaction, Katie Price's next photo op may well be a mug shot."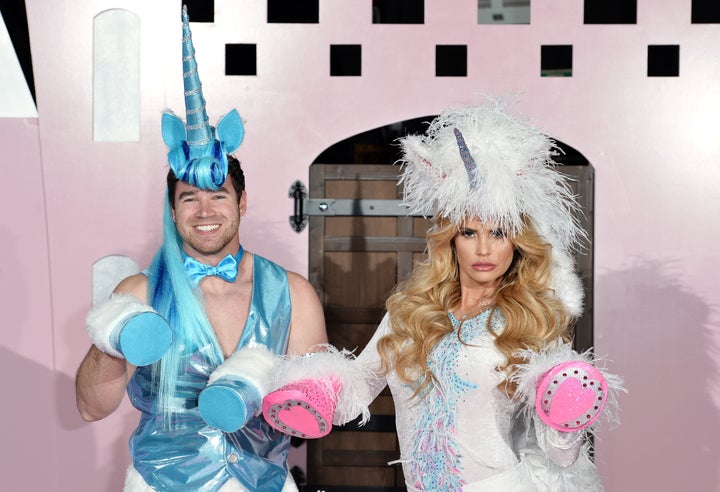 However Katie's rep insisted that the dye used on the horse was water-based and posed no harm to the animal.
"Katie didn't dye the horse herself," a rep told Mirror Online. "This was carried out by professionals along with the horse's handler. The dye is water based and completely safe for animals."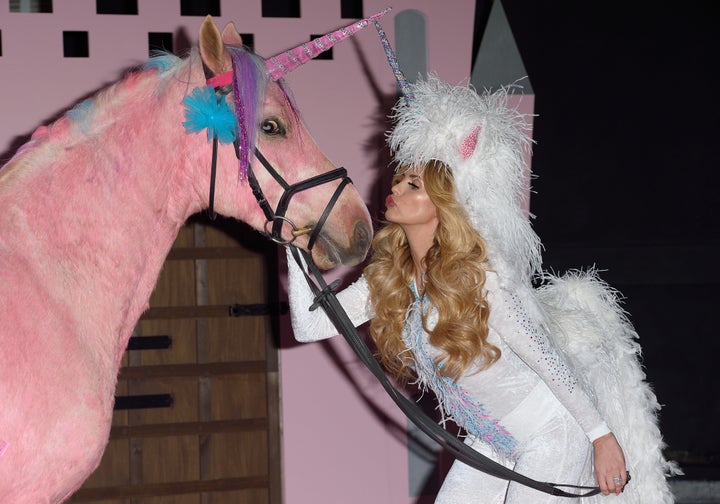 It's the second time in the space of a week that horse-lover Katie has come under fire from PETA.
In a statement, their UK director Mimi Bekhechi said: "An unskilled groomer could easily nick a horse with clippers, causing cuts or lesions.
"Clipping patterns into a horse's hair is about human vanity and reduces smart, sensitive animals to playthings. If Ms Price wishes to shave hearts and diamonds into someone's hair, we suggest she use her own head and leave animals out of it."
Tap the picture below to see more of Katie Price's bizarre photocall outfits from over the years...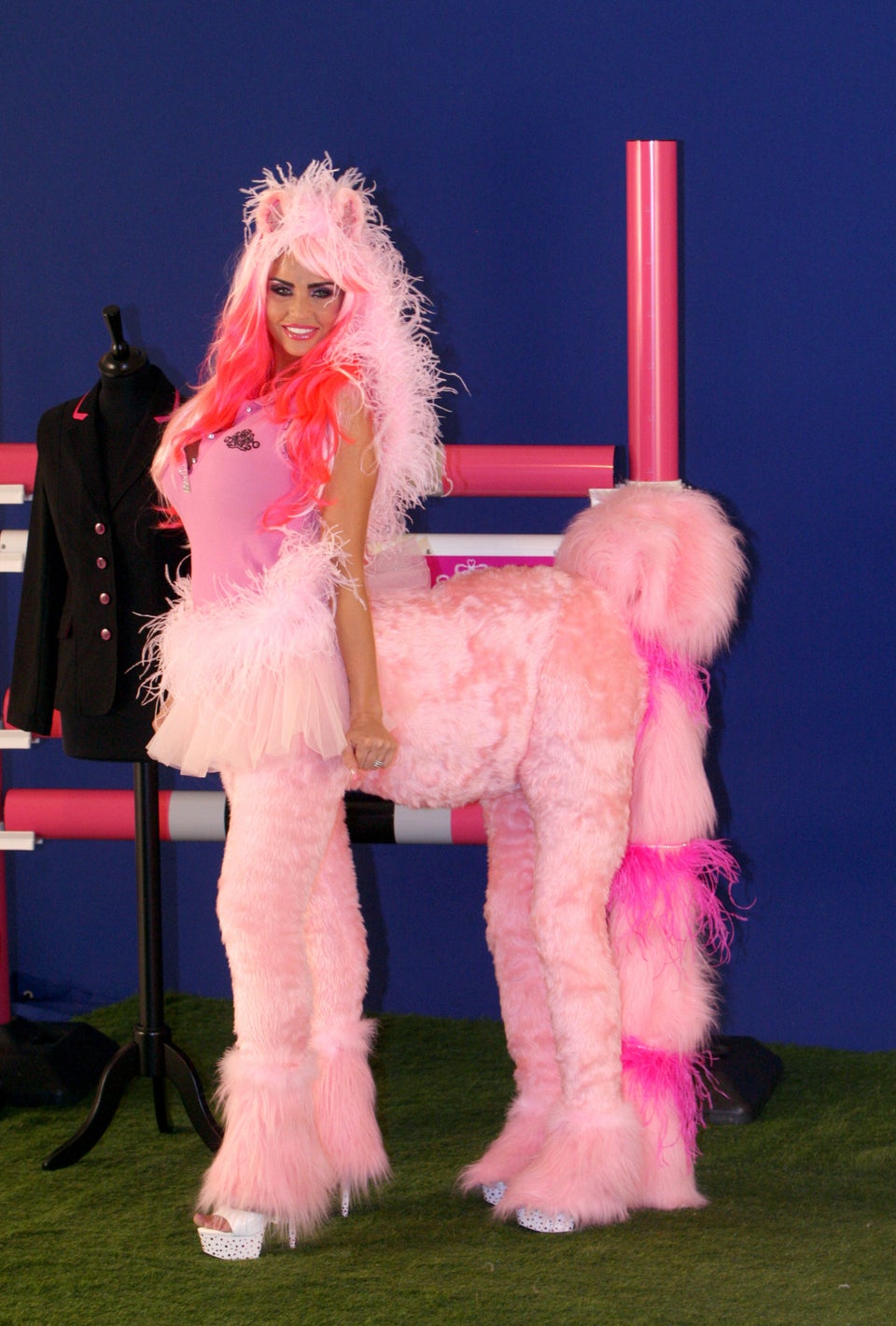 Katie Price photocalls in pictures