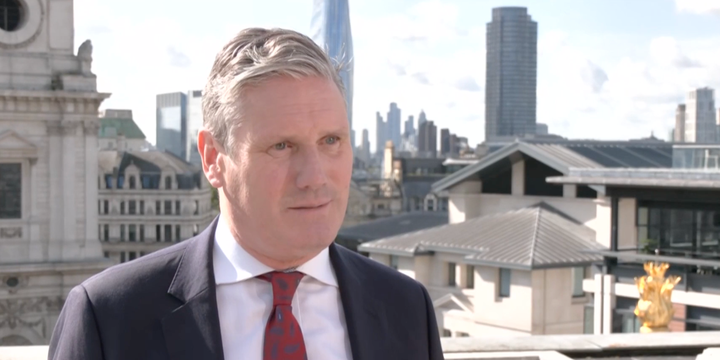 Keir Starmer has said the Labour Party have remained "completely consistent" on Brexit issues.
The Labour leader came under-fire after comments he made at an event in Canada in front of centre-left world leaders.
Outlining his vision for the UK's future, he said we shouldn't "diverge from the EU" and that most of the "conflict" between Britain and Europe comes from the UK trying to "do different things to the rest of our EU partners."
He encouraged the need for "common ground" between the two sides.
Senior Tories were quick to jump on the remarks, with Jeremy Hunt saying it would worry people into thinking that "what he really wants to do is to unpick Brexit".
Environment minister Mark Spencer accused Labour of obsessing over Brexit and foreign secretary, James Cleverly, tweeted: "Keir voted remain. Then he backed a second referendum. Then he didn't. Now he wants to rejoin the EU in all but name."
The Labour leader has defended his position, telling broadcasters: "I have repeatedly said that there's no case for going back into the EU, and that includes the single market and the customs union.
"The rules and laws of this country will be made in parliament according to the national interest.
"That does not mean that a Labour government wants to lower standards on food, wants to lower standards on peoples' rights at work.
He added: "The Labour Party's been completely consistent on those issues for many many years. There's no surprise here. And incidentally, this is also government policy."
Starmer recently said his party would seek a "much better" Brexit trade deal as the current agreement up for review in 2025 was "too thin"
Labour says it would negotiate new trade agreements with the EU and put arrangements in place to stop migrant crossings over the English Channel.
Related