The guitarist made a joke about father-of-eight Mick's fertility during an interview with the Wall Street Journal, which he has seemingly taken offence to.
Keith told the US paper: "Mick's a randy old bastard. It's time for the snip—you can't be a father at that age. Those poor kids!"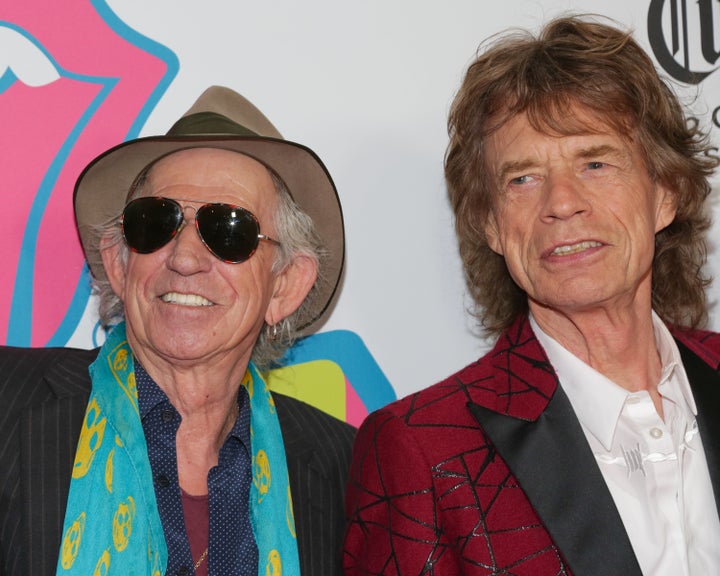 However, he has since taken to Twitter to say he "deeply regrets" the comment, and has said sorry to his bandmate privately.
Posting on the social networking site, he wrote: "I deeply regret the comments I made about Mick in the WSJ which were completely out of line. I have of course apologised to him in person."
Mick, who has eight children by five women, became a father again last year at the age of 73, when he and his partner, ballerina Melanie Hamrick, welcomed their first child together, Deveraux.
His eldest child is 47-year-old Karis, from his relationship with Marsha Hunt, and he is also father to Jade with his second wife Bianca. He has four children from his relationship with Jerry Hall - Lizzie, James, Georgia May and Gabriel - and Lucas, from his affair with Brazillian model Luciana Gimenez Morad.
Mick also has five grandchildren, and became a great-grandfather in 2014, when Jade's daughter Assisi gave birth to a daughter.
Meanwhile, Keith has four kids – Theodora, Alexandra, Marlon and Angela – all from his relationship with Anita Pallenberg. The couple also had a son called Tate, but he died at 10 weeks old in 1976 from sudden infant death syndrome.
Elsewhere in the Wall Street Journal interview, Keith also spoke about his fraught relationship with Mick, saying: "Mick and I would have spats anyway, no matter what I said in [my] book, and I left a lot out. Mick and I live off of this fire between us.
"It's been up and downhill, but if I'm talking about the Rolling Stones, there ain't a frontman like Jagger. Don't matter how many bones you want to pick out of him, he's amazing to work with."