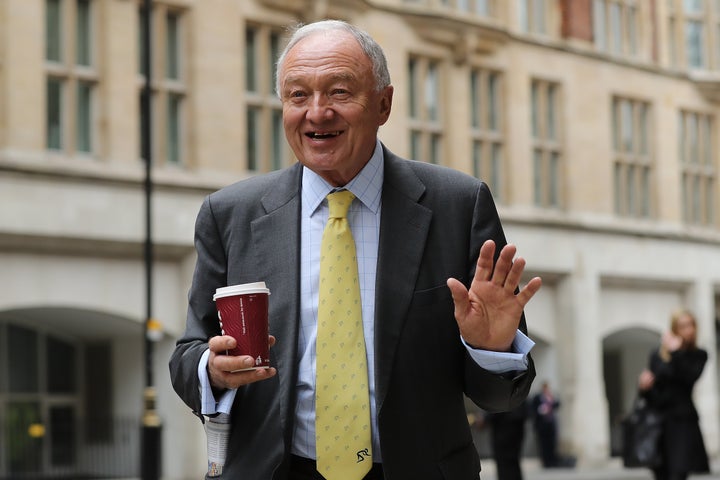 He found 1980s fame as "Red Ken" and scored a Millennial resurrection as "Citizen Ken". If he'd been expelled from the Labour party (for a second time), he would have been "Dead Ken", at least politically.
But Kenneth Robert Livingstone's latest great escape proves that he hasn't yet used up all his nine lives.
And while he is unlikely to make another comeback to the front line, the decision of the Labour National Constitutional Committee (NCC) to merely continue his suspension certainly ensures that the Ken show continues for some time yet.
Only Ken Livingstone could somehow be found guilty of three separate charges of bringing the party into disrepute over remarks about Hitler and Zionism, and still avoid expulsion.
Only Ken Livingstone could attack the 'North Korean' approach of the disciplinary panel, and then emerge with a non-apology apology.
"If I had said Hitler was a Zionist I would have said sorry, you can't apologise for telling the truth," he said after the hearing. "I apologise for the offence called by those Labour MPs who lied and said I called Hitler a Zionist.
"I did a Vanessa Feltz interview [on BBC Radio London] and I guess that is a crime against humanity."
To refer to a Jewish broadcaster in that way once more underlined to many an apparently wilful disregard of the feelings of a community which has had deep roots in the Labour movement.
For some of his friends and allies, expulsion would have been a tragic end to a distinguished career: a working class boy from South London who fought his way up the hard way to lead Britain's capital city. Not once, but twice.
For his enemies, it would have been a fitting downfall (no pun intended) for a politician who spent years executing a high-wire act that relished the thrill of risky rhetoric and was one false move away from disaster.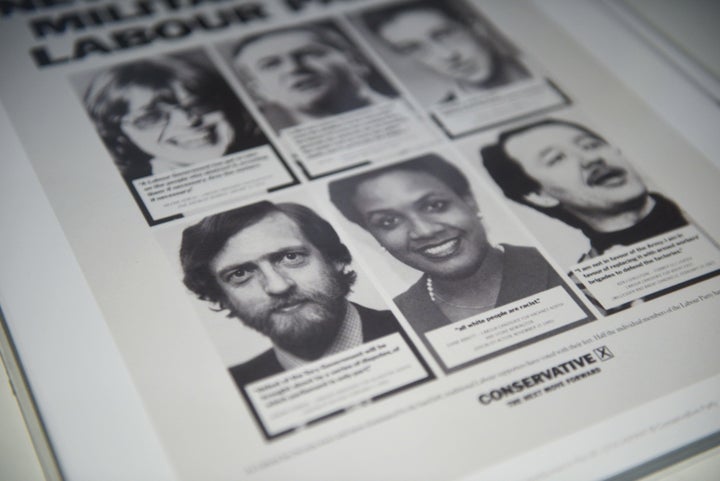 Livingstone joined Labour at the tender age of 23, in 1968. Ironically, the party had just suffered its worst ever defeat in the London council elections, a Tory landslide that saw them win 28 out of the 32 boroughs. And that was a year after the Conservatives had also swept to power on the Greater London Council.
He spent the next decade or so moving his way through London politics, elected variously to Lambeth and Camden councils and the GLC itself. His first attempt at becoming an MP was in Hampstead, where he beat a certain Vince Cable for the Labour candidacy. He won the selection but lost the election in 1979 as the Tories under Margaret Thatcher ousted Labour from Government.
Livingstone's capacity for defying the odds came in 1981 when he took over as leader of the GLC, managing to outmanoeuvre the sitting Labour leader. This was a real political "coup" long before many Corbyn-sceptic Labour MPs were even born.
During the GLC years, Livingstone was ahead of his time on issues such as anti-racism, gay rights and women's rights, as well as a populist 'fares fair' scheme. Publishing the unemployment figures on County Hall – where MPs could see them across the River Thames at Westminster – was also evidence of his eye for a PR stunt.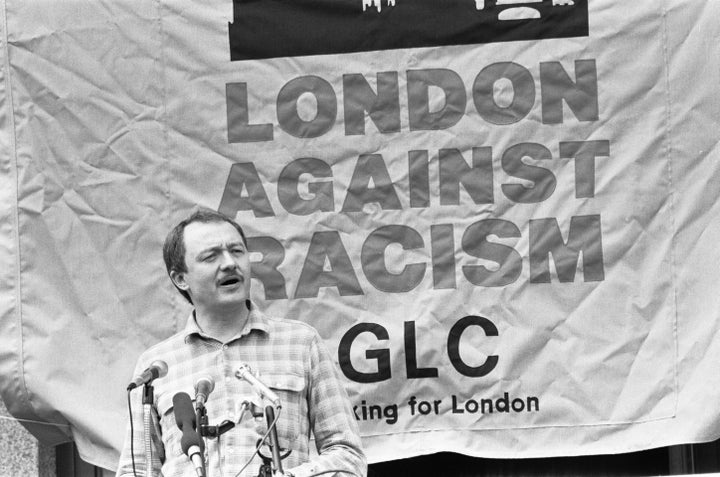 Yet unlike many of his contemporaries on the Left (including a young John McDonnell, who backed radical action against Tory rate capping), Livingstone was a pragmatist.
Margaret Thatcher abolished the GLC in 1983, but Livingstone bounced back to become MP for Brent East (after a particularly bruising internal party battle against centrist sitting MP Reg Freeson) in 1987.
In 1992, when Neil Kinnock quit, and 1994, when John Smith died, he put his name forward as Labour leader. On both occasions he got negligible support from fellow Labour MPs.
In fact, it was the man who succeeded Smith, Tony Blair, who unwittingly threw Livingstone the political lifeline he'd needed. Blair agreed in his 1997 manifesto to set up a directly-elected Mayor of London with a new Greater London Authority.
Yet the Labour leader had failed to work out that such a huge post would need to go to a big name politician. And Livingstone, despite being in principle against such a concentration of power, was just that big name. That ruthless pragmatism kicked in again.
When he lost the Labour selection to Frank Dobson, he decided to stand as an independent, campaigning in a double-decker bus and using a purple colour scheme long before UKIP claimed it. The decision to stand against Labour triggered 'auto-exclusion' in the party rules and he was deemed to have expelled himself for five years.
I covered the 2000 Mayoral election (in fact every Mayoral election since) and it was striking just how Ken outwitted both Blair and the might of the New Labour machine – then at its most powerful.
Standing as an independent but armed with a simple Blair-like five-point pledge card, he beat Frank Dobson and the Tory Steve Norris. You could argue that Livingstone was perhaps the only politician ever to beat Blair in an election.
After the results came through, Livingstone started his victory speech with an inimitably Ken-like drawl: "As I was saying before I was so rudely interrupted 14 years ago…"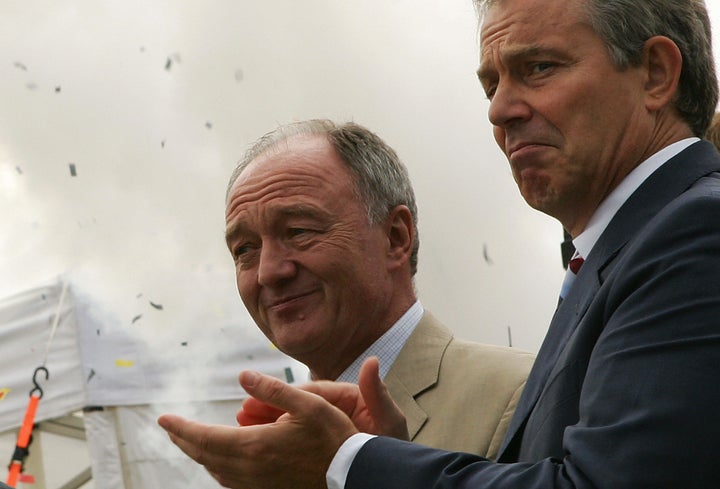 Even back in 2000, I first realised he had a fondness for World War Two analogies.
At one point he said he'd been treated like 'a Nazi war criminal'. At another he said economists had estimated 20 million people across the world had died due to health cuts. "Every year the international financial system kills more people than World War Two. But at least Hitler was mad, you know?"
I remember reporting the Board of Deputies of British Jews saying it didn't "find his sense of humour particularly amusing, and it's actually quite offensive".
But Londoners were more interested in Livingstone's new congestion charge plans and bus investment. His first term was so popular that in 2004 Blair realised that Livingstone could not be beaten and agreed to re-admit him to the party.
The Labour leader, who four years earlier had warned Ken would be "a disaster" for London, ate a rare slice of humble pie. "I should be big enough to say the prediction I made…has not turned out to be right," he said. "If the facts change, you should be big enough in politics to say your mind changes".
Livingstone and Blair, and Tessa Jowell, worked closely to draft a bid for the 2012 London Olympics. He introduced the Oyster card in his second term too.
But Livingstone was again under fire in 2005, and again facing accusations of anti-Semitism, when he accused a Jewish reporter on the London Evening Standard of acting "just like a concentration camp guard".
His verbal tic of referring to Hitler and the Nazis had returned. He was cleared by a standards board, but the nasty taste remained for many Jews in Labour and in London. One close aide told me that his stance was primarily driven by "a bloody mindedness" not to be seen apologising or giving way to the media.
Within months, however, Livingstone defied his critics with his unifying response to the 7/7 bombings that brought terror to the Tube and bus network in London. "Whatever you do, however many you kill, you will fail," he said.
Livingstone went on to lose the 2008 Mayoral election to Boris Johnson, after a narrow fight. One former staffer tells me that Ken could still have won if he hadn't again become bogged down in another media row, this time with the Standard over claims that aide Lee Jasper had not deal properly with grants to community groups.
"It was that stubbornness, almost a petulance," they said. "Holding on to Lee Jasper paralysed City Hall, which was in stasis for two months, and cost us the election."
One former colleague adds that the most recent row over Hitler "has now sullied all the impressive work he did" as Mayor. "I'm depressed about it. These weird, bananas things he says about history, with no political purpose, have undone that.
"He showed that the Left could actually do things and run a city. He built a progressive alliance of middle-class Tube users and poorer Londoners who needed that transformation of their buses. That was going to be his legacy and now he's ruined all of it."
Another former colleague told me: "It's a shame that recent events take away from his tenure as the first Mayor of London.
"He had a vision for London that saw the revolution in ticketing on London's transport network, brought about a renaissance on London's buses. Everyone will remember his speeches after 7/ 7 from Singapore the day after and in Trafalgar square. They were heartfelt - not only as the Mayor and a leader but as a Londoner."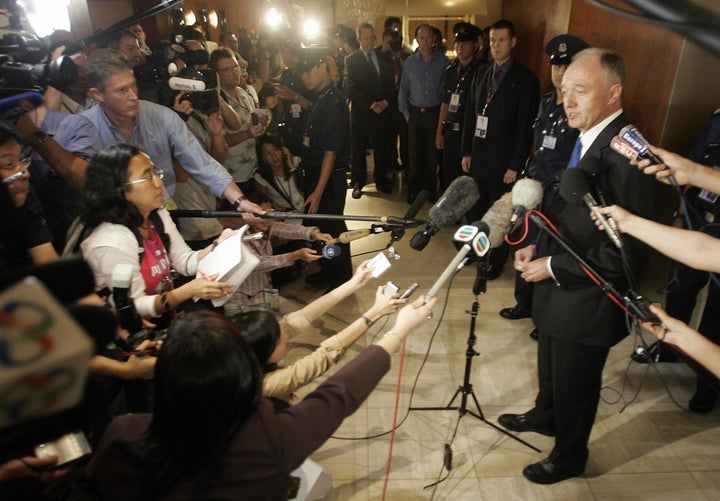 Livingstone ran one more time for Mayor in 2012 (having cannily exploited party sub-committee rules to get an early selection) and was again defeated by Johnson. In his concession speech, he said that it was his last ever election, and he was finally retiring from politics.
Yet again, however, he bounced back within months to get elected back on to Labour's ruling National Executive Committee. He told me recently that "I wanted to give up back in 2014, but Ed Miliband asked me to stay on".
And when Jeremy Corbyn was elected leader in 2015, it appeared that Livingstone had a real reason to come out of retirement. One of his oldest friends had done what he never could and led a populist movement on a national level within the party.
Livingstone was pitched as Corbyn's "eminence rouge", a protective figure looking after his long-time ally against the media and the PLP. He was even put in charge of a defence review of Trident nuclear deterrent policy.
Yet it was his remarks about Hitler once more that led to his suspension and rapid demise from the Corbyn inner circle, not least as McDonnell ally Jon Lansman was among those to insist he should face action for his words. "He tried to sell himself as an avuncular figure and then they turned against him," one party insider said.
One veteran Labour Parliamentarian - who has watched Livingstone for most of his career - told me that perhaps the real reason for his outburst was "he was probably just bored, sitting at home, being ignored".
In his old age he has certainly taken on the childcare duties of as his partner Emma Beal goes to work. "I've retired, I'm just a house husband. I take the kids to school, I walk the dog," he told me last month.
"He showed that the Left could actually do things and run a city. He built a progressive alliance of middle-class Tube users and poorer Londoners who needed that transformation of their buses. That was going to be his legacy and now he's ruined all of it.""
There's no sign of him wanting to ever again run for the NEC or any other office in Labour. But it may be that for someone who has spent years saying that issues matter more than personalities, the personal really is the political.
His personal refusal to back down or give an inch to his critics is what lies behind his current predicament. One former ally says that while he doesn't think Livingstone is anti-Semitic, he has long held this minority view about Hitler supporting a Zionist plan in the early 1930s. "He just won't let things go, or apologise," they say.
Others are less charitable and think his long record of insensitivity to the Jewish community is highly questionable (at one point he suggested "rich" Jews wouldn't vote Labour).
It's still premature to write Livingstone's political obituary, and he may not resist the lure of a microphone in coming months.
But although he may still be only suspended from the party for another year, not expelled, his career is effectively at an end, many believe. "If they give him a rolling monthly suspension on the grounds that he doesn't say anything about Hitler, he will never be back in Labour again," one former friend said, with a grim, gallows humour.
The charge is that the man who once spoke for millions of Londoners, both native and adoptive, speaks only for just one: himself. Critics say he has all the democratic credibility of an old bloke muttering in the snug of a pub. While suspended, he can say anything he likes, but with only his garden newts and flowers for his audience.
Thanks to the decision not to expel him, he lives another day. Yet the Labour veteran who was born in 1945, the dying days of the Second World War, is in many ways very much an ex-politician.
For him, the war isn't quite over. But for many others, including his former allies, the battle to defend Ken Livingstone ended last year.