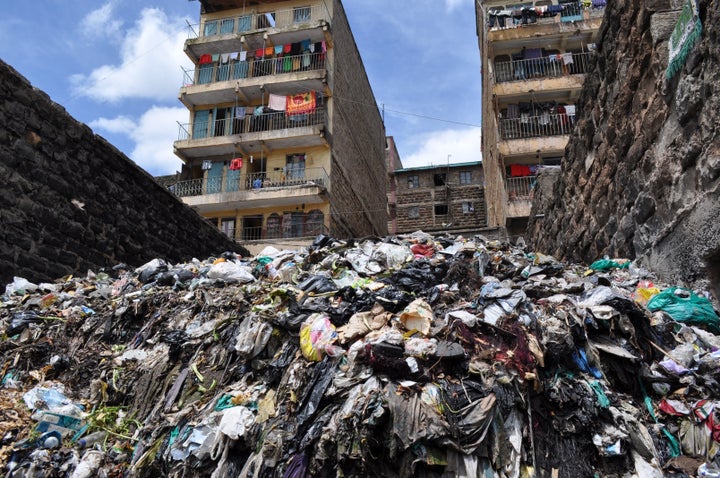 Ten young adults who live in Mathare, a large slum in Nairobi, got a crash course last month in cartography 2.0. They learned how to use their smartphones to create a "crowdsourced map" of a slum.
This is the signature initiative of Spatial Collective, a Kenyan social enterprise that creates user-generated slum maps.
"Since slums are informal settlements, it's hard to know what's there and who lives there," Primož Kovacič, the founder of Spatial Collective told The Huffington Post. "Once we map its features, the government can treat a slum like any other part of a city."
It's almost impossible for traditional map providers like the government and tech companies to represent, because of their chaotic composition. Spatial Collective is one of the only groups filling that niche. Its maps have helped Nairobi slums get electricity, plumbing, emergency services, and more.
It's tough for a company like Google Maps to capture the constantly changing environment of a slum. For example, if you look at the Nairobi slum called Mathare in Google Maps, it looks like a blank, undeveloped expanse. But the same area mapped by Spatial Collective, on the OpenStreetMap platform, has a detailed index of its buildings and utilities.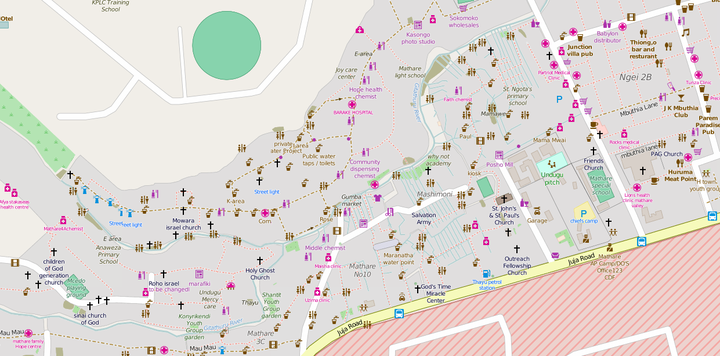 A Google Maps spokesperson said that because slums are largely informal settlements, there are few "authoritative sources" from which it can draw data. "We show the best data we're able to obtain from thousands of authoritative sources including public and commercial mapping data... and user contributions," Elizabeth Davidoff, of Google Maps, told HuffPost. Davidoff did point to a nascent feature called Local Guides by which users can suggest map updates and edits, which may pave the way for better slum maps in the future.
Mapping for Services
About 60 percent of Nairobi residents live in a slum, which means nearly 2 million people lack important social services. Nairobi's slum dwellers have inadequate access to clean water; poor sanitation; and a lack of clinics, schools and roads, according to Amnesty International.
Kovacič, who is Slovenian, told HuffPost that he became fascinated with Nairobi as a young backpacker and moved there permanently in 2009. He studied geography and surveying and thought those disciplines might contain solutions for Nairobi's sprawling slums. When he learned how many slum residents have smartphones (40 percent of them, according to a Spatial Collective survey), he realized that they themselves could map their surroundings.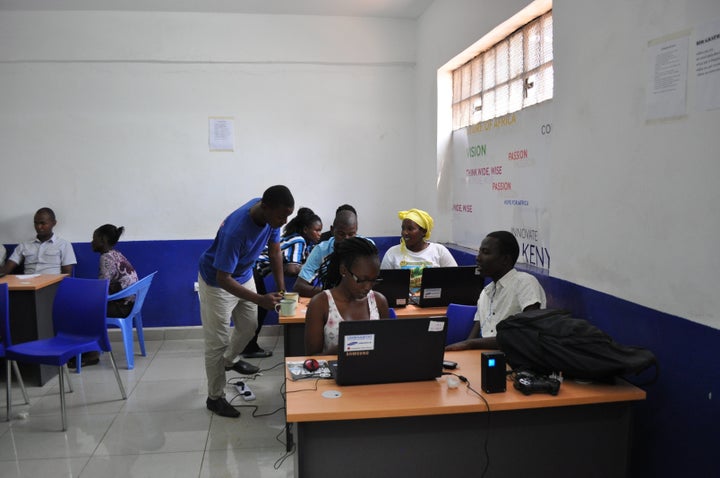 Back in Mathare, Isaac Kaka, a Spatial Collective deputy, taught the group of college students and recent graduates how to log buildings on their smartphone. Kaka, 33, grew up in the slum and was central to the project's success there. Walking through the slum, he was greeted like like a favorite politician, and he knew every kid's name. It's his local expertise that saved the slum's playgrounds -- he made sure they were mapped.
"If we don't legitimize private land like that, the government or developers will build on it without a thought," he said. "The playground doesn't seem obviously 'useful' so it's even more vulnerable."
Mapping to Explain
The group's next target is a neighboring slum called Kayole. They will map a "base layer" of major buildings, on top of which more sophisticated data can be added later. The World Bank, a partner of Spatial Collective, has introduced them to community leaders in Kayole who will guide them through their community.
Beyond such close work with slum communities, Spatial Collective also collaborates with its partners like the Kenyan government and the U.N., to generate useful data. One effort in Mathare mapped the places where criminal and violent incidents were known to occur. This was a factor in the government's installation of powerful streetlights at those intersections, according Kovacič.
Another focus is waste management. In Mathare, they mapped things like blocked sewers and conspicuous piles of trash so that the government could work with community waste groups for better trash disposal. In the Kibera slum, Spatial Collective data helped the city government install sewers at strategic locations.
In this way, Kovacič thinks maps can be the missing link between slums and the groups, like the World Bank, that want to help them.
"We're not trying to change slums by mapping them," he said. "We don't want to replace the system -- just explain it."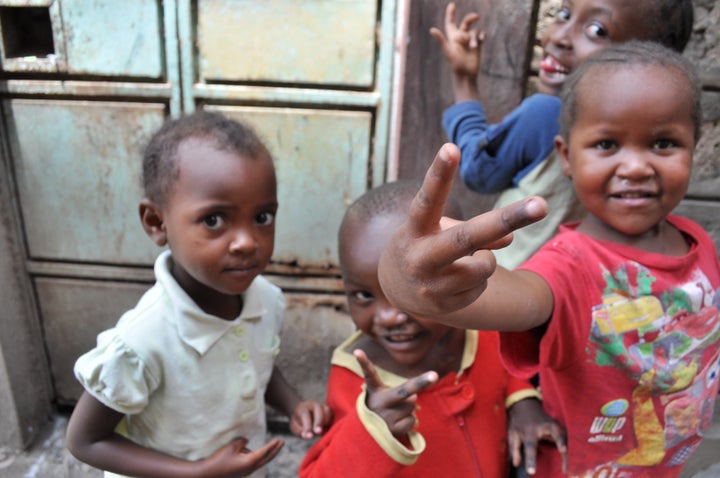 Related
Before You Go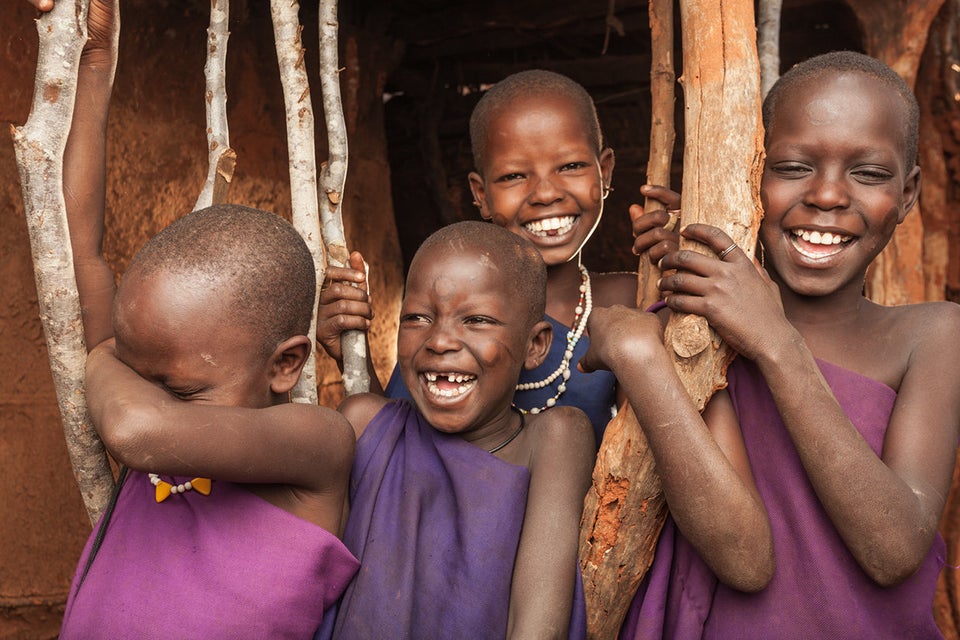 This Is My Kenya