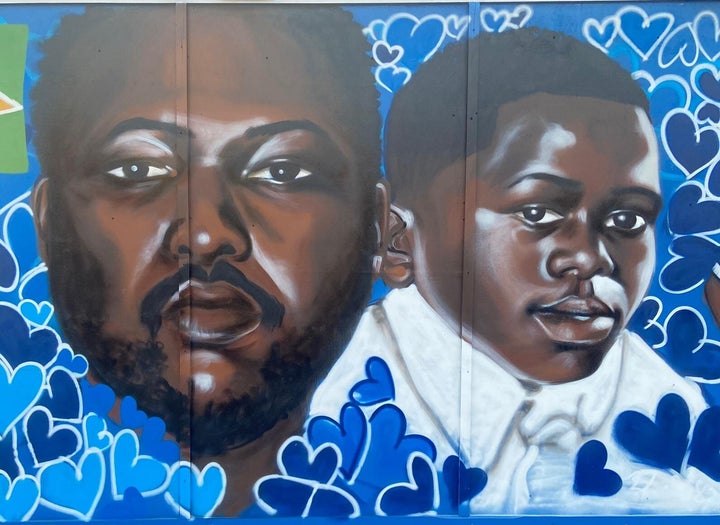 A mural of a Black man who died in police custody has been painted opposite a south London police station.
Local residents gathered at Lewisham Gateway Project to furnish hoardings with the commemorative piece which was painted by acclaimed street artist Carleen De Sözer.
The initiative was organised by anti-racism campaigners Adam Pugh and Sallie Foyeh who both live in the area.
Kevin Clarke, 35, told officers "I can't breathe" as officers placed him into two sets of handcuffs but was "ignored" and then lost consciousness as he was taken to an ambulance, an inquest into his death heard on Monday.
He had paranoid schizophrenia and was living at the Jigsaw Project, a residential support service, up until his death on 9 March 2018.
Deborah Coles, executive director at human rights charity INQUEST, said the mural is a "really beautiful way of talking about important social and racial justice issues".
"I think what they're doing is really important; it's about recognising a life lived but also showing people, through art, that Black people die at the hands of people in the UK. It's important that debate continues and what a good way to continue it," Coles told HuffPost UK.
"You see Kevin at various stages of his life – from childhood to adulthood – and an inquest is going on about how he lost his life at the hands of police officers."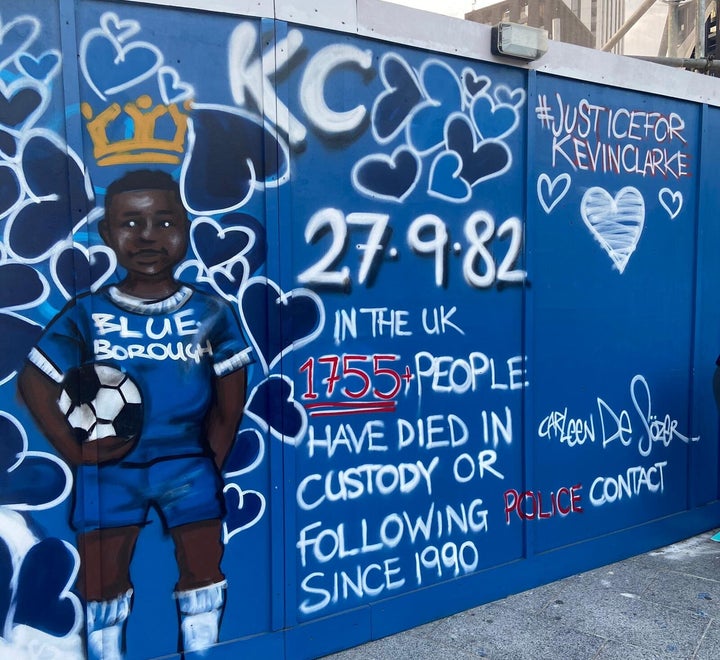 INQUEST has been supporting Clarke's family during inquest at Southwark Coroners Court.
"It's a really beautiful way of talking about important social and racial justice issues – and it's to the credit of everyone involved in this project that they've done this," Coles added.
"Especially at a time when the family are going through a heartbreaking and really emotionally difficult process of listening at an inquest to how Kevin died. So this is also for them."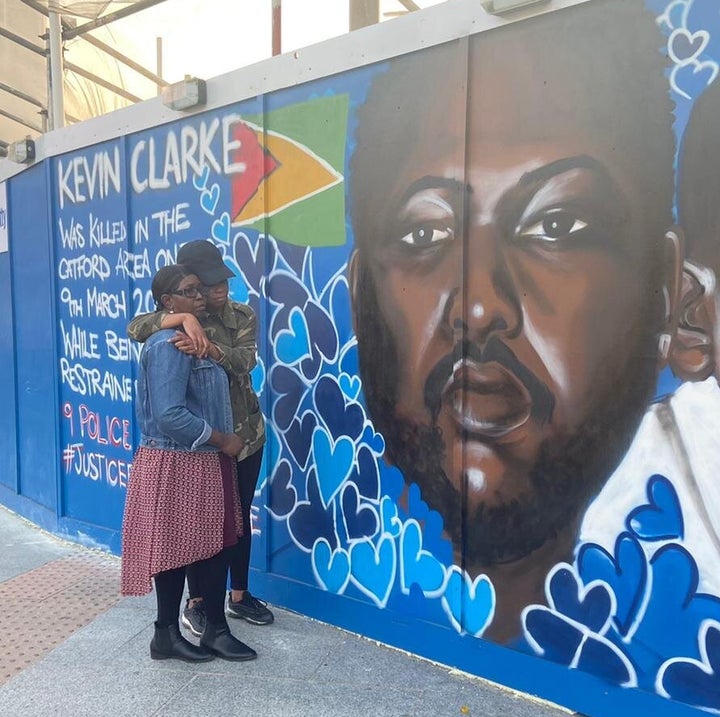 Wendy Clarke, Kevin's mother, was overwhelmed with emotion over the mural and said she's speechless.
″It means a lot to us, as a family, and the mural will bring about a sense of awareness. There's too many deaths in police custody and not many people realise the pain and hurt this causes families.
"I'm just grateful to everyone who's been involved with painting this. I'm also happy that it's right in front of the police station, so they can see it. It's a beautiful painting – I don't have words."
A Go Fund Me campaign which raised proceeds towards the mural described Clarke as an active member of the Lewisham community with aspirations to become a football coach.
"Kevin was passionate about helping and supporting many young people in his local area, particularly through sport," the page read.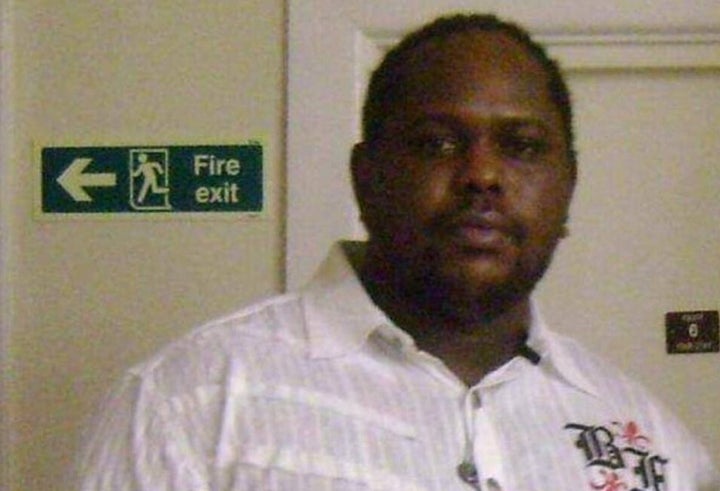 The move has been strongly opposed by mammoth housing development company Balfour Beatty, HuffPost UK understands.
The organisation recently acquired Lewisham Gateway Project in a multimillion pound deal and is building luxury apartments therein.
A spokesperson for Balfour Beatty told HuffPost UK: "Working alongside a number of local artists, we have dedicated the north-facing hoarding surrounding Lewisham Gateway into a temporary art installation, as agreed with the local council.
"We have been made aware that unapproved artwork has appeared on another section of hoarding after the site closed on Friday.
"Whilst we will not be painting over this piece of artwork, we would like to take this opportunity to state that the installation is now complete and we are therefore not able to accommodate any further additions to either the installation or the surrounding hoardings."
Clarke would have celebrated his 38th birthday next Sunday.
The 35-year-old was in a mental health crisis when he was detained and handcuffed by the police officers in a school playing field.
Pc Lee Pidgeon told the inquest that Clarke had begun to get "a bit fidgety" and the use of handcuffs to restrain him was appropriate as he was showing signs of acute behavioural disorder (ABD).
Officers placed Clarke in two sets of handcuffs – allegedly due to his size – and in the footage he could be heard groaning, saying "I can't breathe" and "I'm going to die".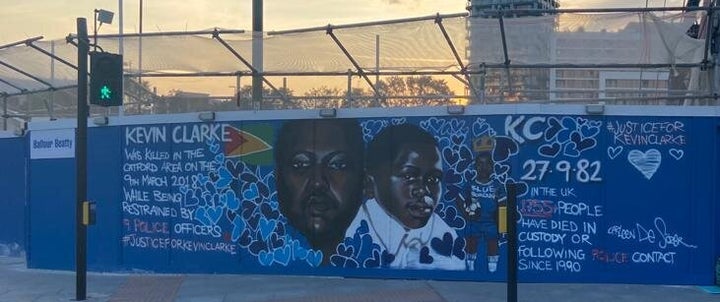 Pc Pidgeon said he had not heard what Clarke said at the time but admitted that in the footage his speech "seems quite clear (and) comprehensible".
When asked by coroner Andrew Harris why Clarke was "ignored" by the officers in attendance, Pc Pidgeon replied "I cannot answer that, sir, I don't know."
Further data also shows that the proportion of deaths in police custody of people from Black and minority ethnic groups where restraint is a feature is over two times greater than in other deaths in custody.