Everything changes when you have kids, and your home is no exception.
As a new parent, you'll find yourself hacking your way to more productive days and more restful nights. And before you know it, your living quarters look more like a daycare than a dream home.
Alas, there is a middle ground. But achieving it requires a bit of skill. So we called on designer Fawn Galli who recently completed a New York City apartment for a young family with two kids under age 3. Here are her tricks for keeping your decor both classy and kid-friendly.
Rethink Your Coffee Table
The moment your child starts toddling around, you can say goodbye to all those coffee table tchotchkes. If they don't end up broken, they'll end up hidden somewhere you'd never think to look. Galli chose a silver "rock" table that she describes as both stylish and indestructible.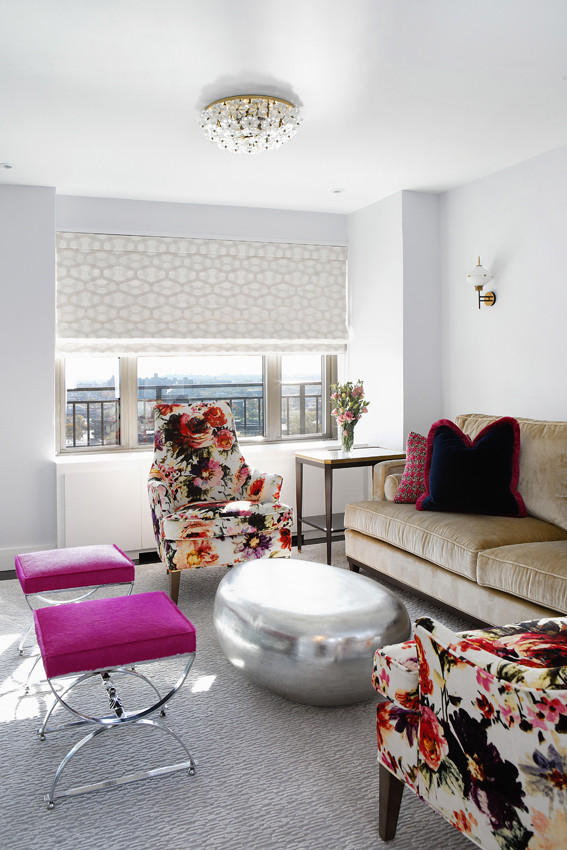 Photo: Costas Picadas
Keep Statement Pieces Dark And Durable
"Leather, vinyl, and horsehair are incredibly resilient," Galli says. In a dark hue, like this navy blue sofa, or a pattern, like the living room side chairs, wear and tear is even easier to mask.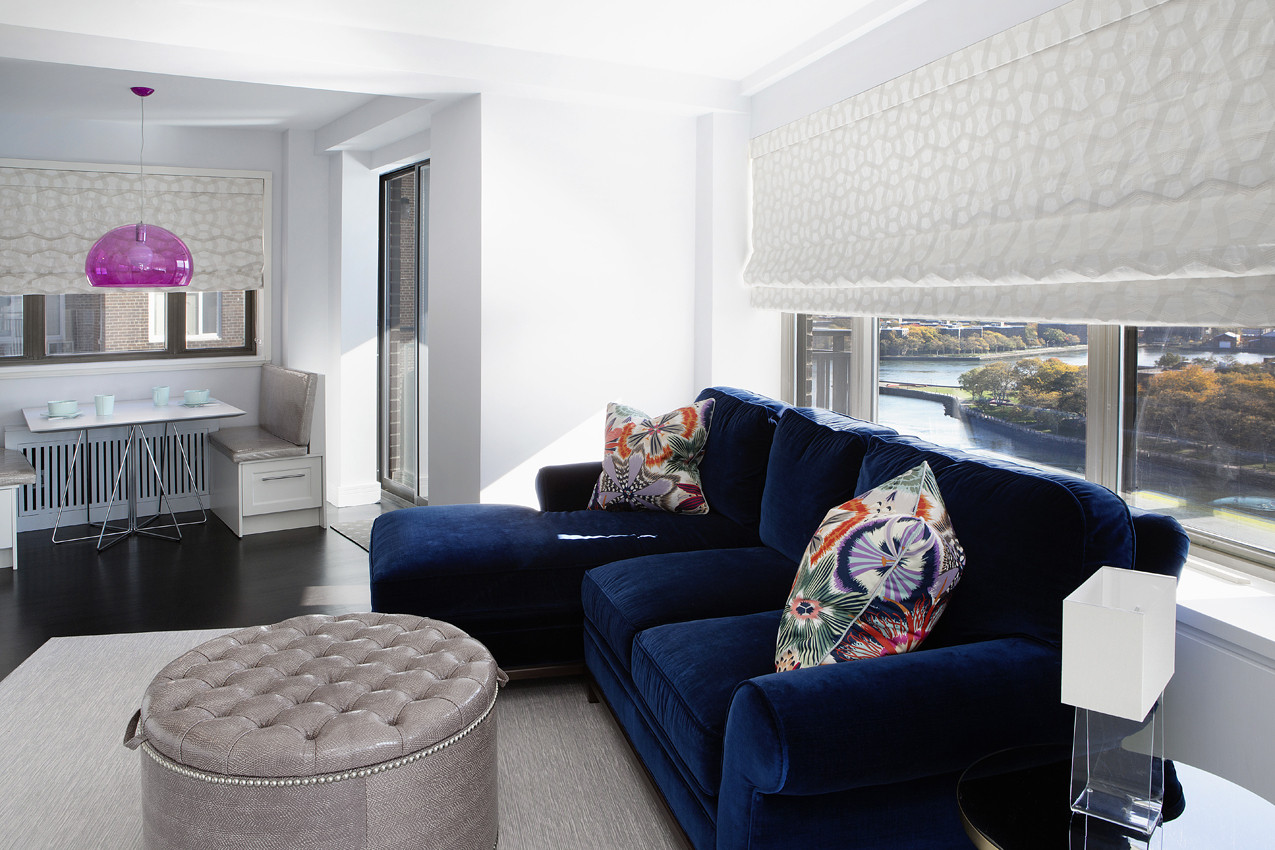 Photo: Costas Picadas
Opt For Shades Instead Of Curtains
"We selected roman shades so they cannot be touched and pulled by little hands, as is the case with drapes," Galli says. Similarly, she skipped side tables and selected sconces instead of lamps "to make everything less precious."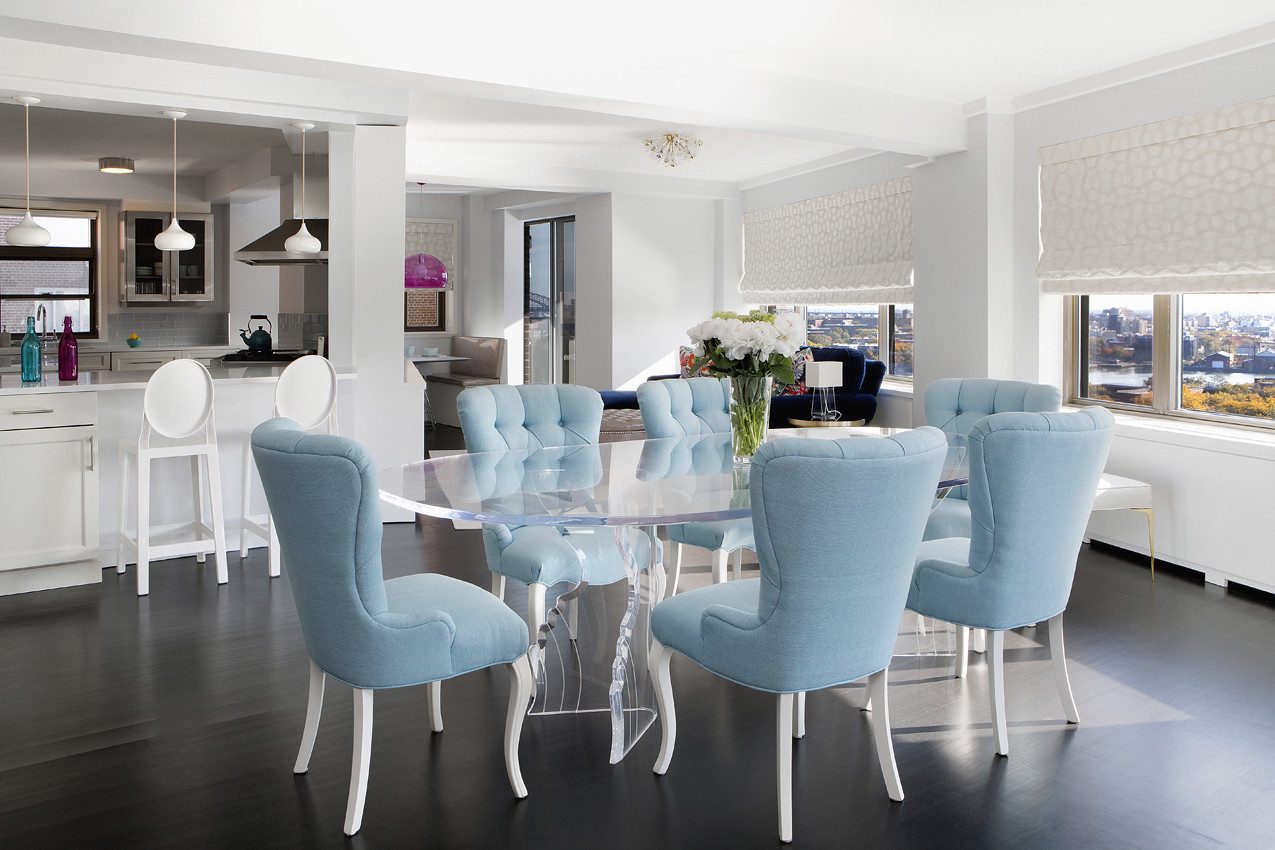 Photo: Costas Picadas
Don't Over-furnish
Leaving space for the kids to move around means they're less likely to knock over and break things. Galli put the family room near the kitchen instead of the dining table so the parents can relax while the children are in the banquette area. "It is so nice to have a sofa near the kitchen with casual family life," she says.
Take a tour through the rest of the apartment in the slideshow below.
Are you an architect, designer or blogger and would like to get your work seen on HuffPost Home? Reach out to us at homesubmissions@huffingtonpost.com with the subject line "Project submission." (All PR pitches sent to this address will be ignored.)