The reviews for the third series of Killing Eve have now been published – and we have to say, they're a lot more mixed than you might expect for a show that's been so critically acclaimed in the past.
Not that we're going to let that stop us diving in at the earliest opportunity, of course.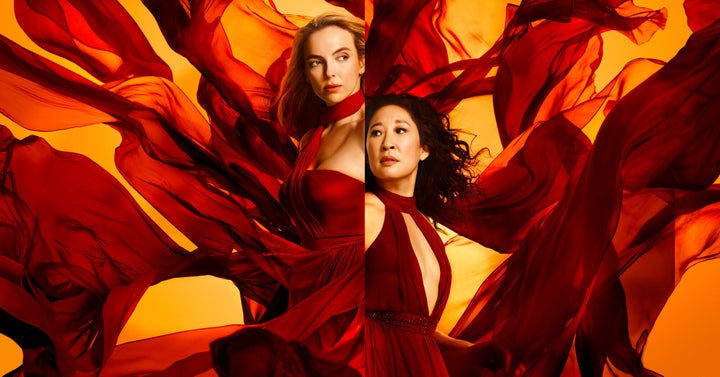 Before we get to see for ourselves, here's just a snippet of what's being said about episode one of the new season, both good and bad…
"Fresh, funny and as fashion-conscious as ever, this explosive thriller never disappoints.
"Heart-stoppingly brilliant, with plenty of shocking deaths, new characters and jaw-dropping, creative murders, the twist-filled first episode will make you laugh one minute then gasp in horror the next – even if you can see what's coming."
"If new showrunner Suzanne Heathcote meant to to highlight how much we miss Villanelle whenever she's off-screen, she succeeded. If she intended to lay the groundwork about how dreary everyone's lives are without the flamboyant assassin, she again succeeded.
"Like the show's second season, this new episode suffers in comparison to the heights of season one, in which every character and plot line was given space to shine."
"There's no denying that from the very first episode, season three is simply more daring [than its predecessor]... Perhaps for the very first time, it truly feels like absolutely anyone could be killed at any time. The overall effect is that watching the show feels heightened, dangerous and unexpected in the way that it did to first discover Villanelle and Eve."
"Once fresh and thrilling, Killing Eve has grown stale and predictable... the show has already been renewed for a fourth season, so criticism is probably pissing in the wind, but the truth is that beyond [Jodie] Comer, it doesn't have much left to offer. Sometimes killing can be a mercy."
"Killing Eve is a hybrid — a serialised procedural — and Season 3 tests how comfortable fans will be with a regimented structure. It's perfectly fine entertainment, supported by two excellent performances. But if the series wants its edge back, it will have to go in for the kill."
"Killing Eve now feels like a copy of its former self. The edges are now duller, the lines less distinct. If there was ever a show that would have benefited from being a limited series, it is Killing Eve."
"It's juicy and entertaining and shocking and stylish as always. But the Honeymoon phase is over. We know these two can't make it together in the long run and so does the show itself. That's the problem.
Killing Eve returns to the BBC iPlayer on 13 April, with new episodes every Monday. Each episode will also air on Sunday nights on BBC One from 19 April.