On Wednesday 24 August the reality star stepped out onto her private beach in Punta Mita wearing another customised swimwear creation.
We're so down with the DIY ripped T-shirt top vibes, but those bottoms... are they...?
A disposable spray tan thong?
Kimmy K is no stranger to spray tans, so it could legit be one, maybe she just couldn't be bothered to change.
Or maybe she's starting a new trend and we should all stockpile screwed up paper pants from spas, who knows.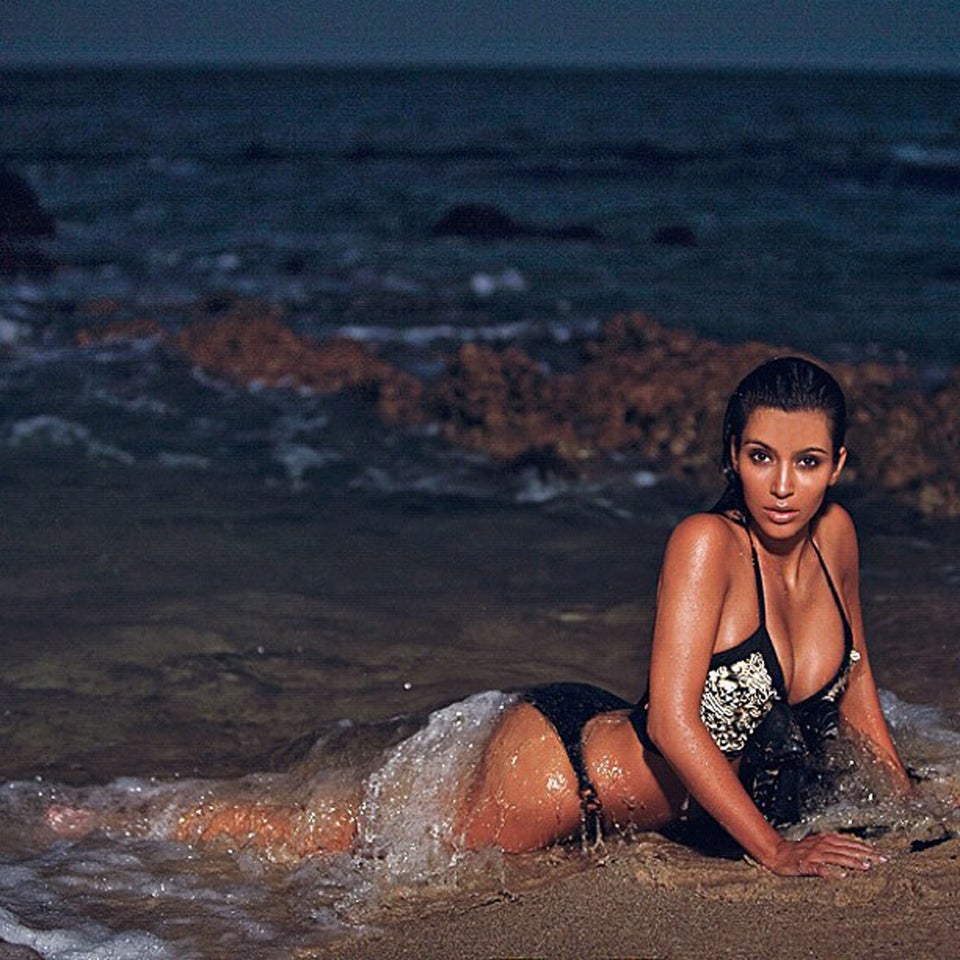 Kim Kardashian's Most Naked Moments