Kim Kardashian found herself on the receiving end of yet more unwanted attention in Paris on Wednesday (29 September), when she was once again targeted by Vitalii Sediuk, a self-styled "prankster".
Does it still count as a prank when all you're doing is invading people's (mostly women's) personal space in an attempt to either make them uncomfortable or look stupid, though?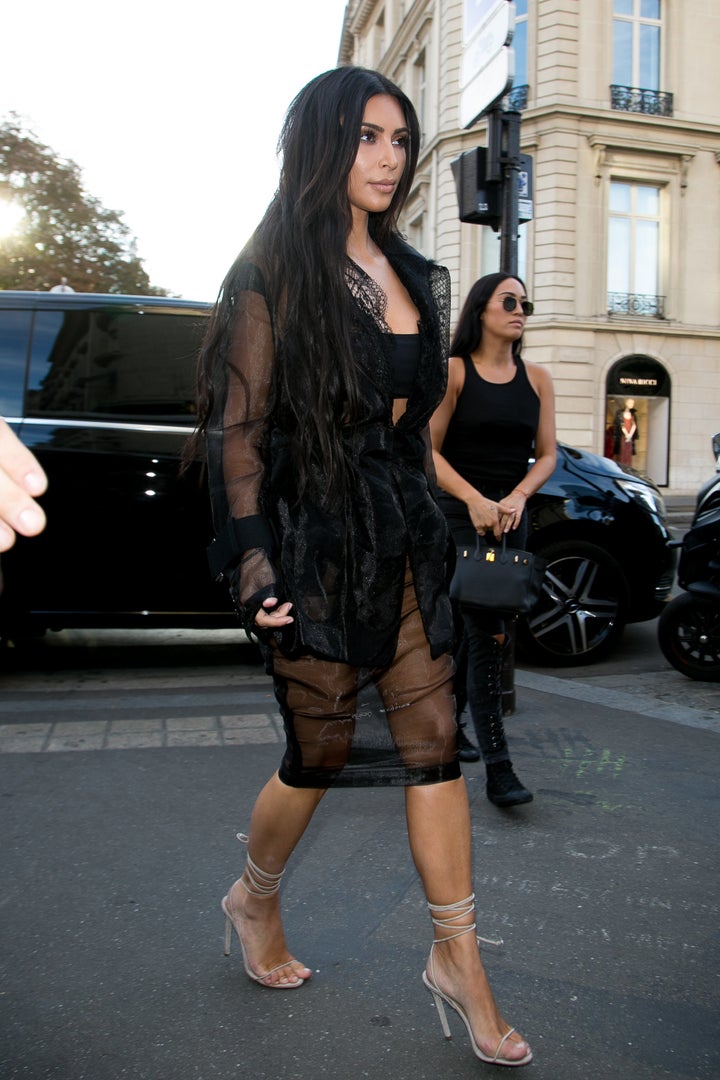 Anyway, Kim was photographed getting out of a car in Paris this week, where Vitalii was waiting nearby, determined to try and embarrass her.
As she walked past photographers, the Ukrainian media personality leant in and planted a kiss on her bum, in a move we're guessing he thought would somehow make her look like the foolish one.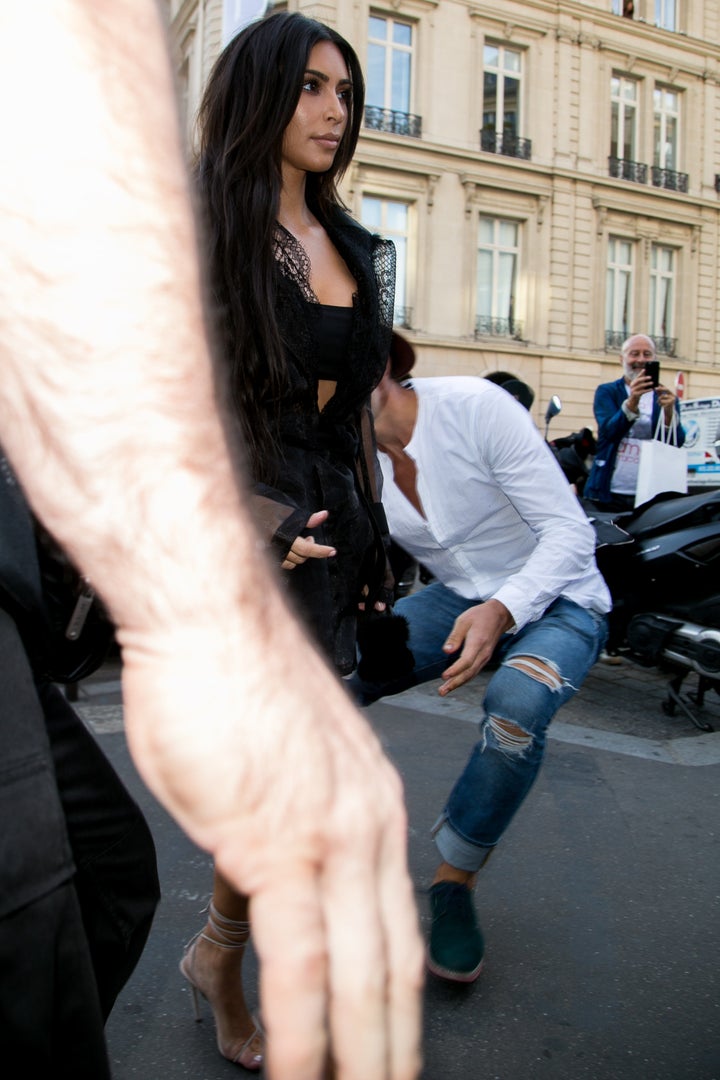 That's not quite how it transpired, though, as the joke ended up being on Vitalii, when Kim's security team tackled him to the ground.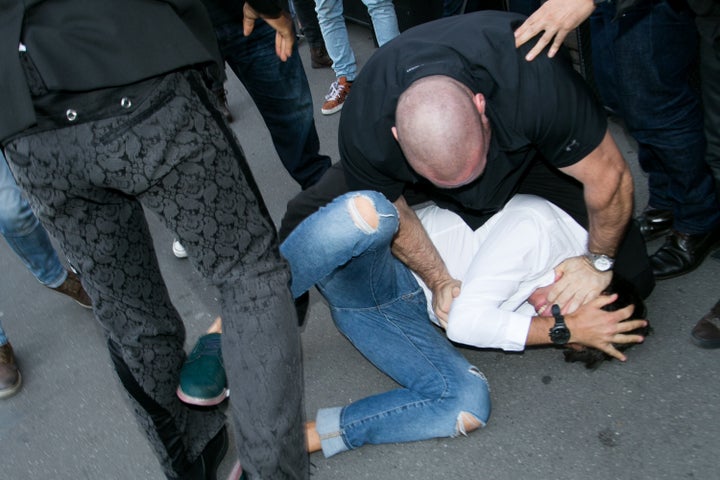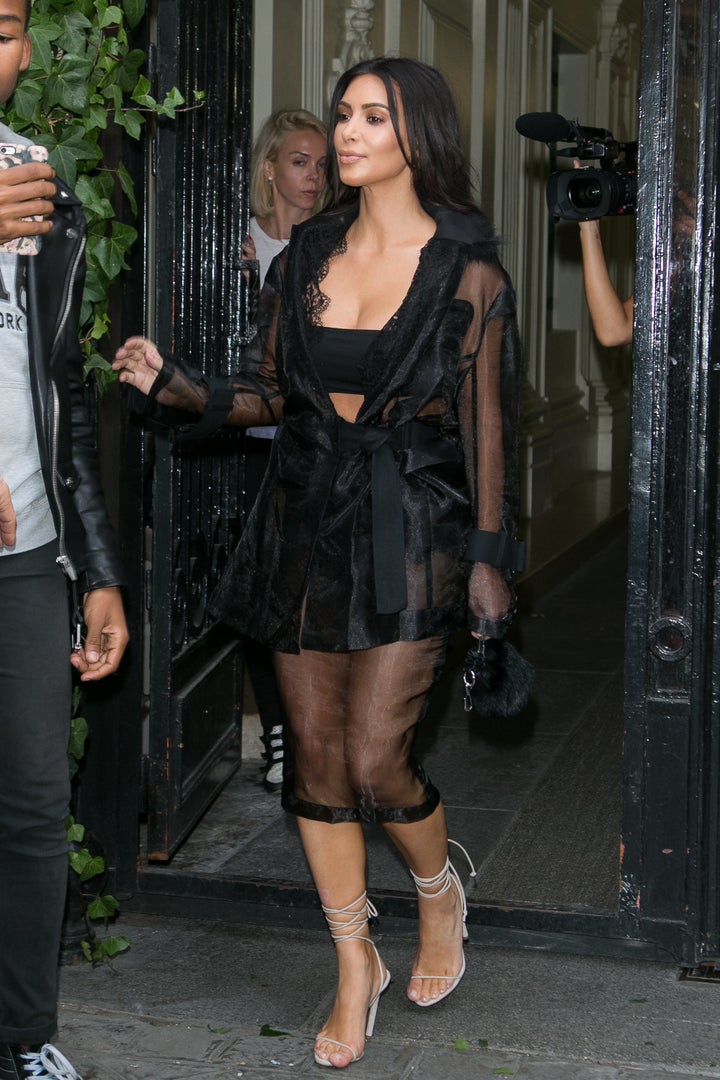 It's been quite a week for Vitalii, who made headlines when he got an elbow in the face from supermodel Gigi Hadid, after he came up behind her and tried to lift her up outside a fashion show in Milan.
Vitalii previously targeted Kim a year ago when he tried to push her over in Paris, while in 2014, he was photographed on the red carpet at the Cannes Film Festival, looking up America Ferrera's dress.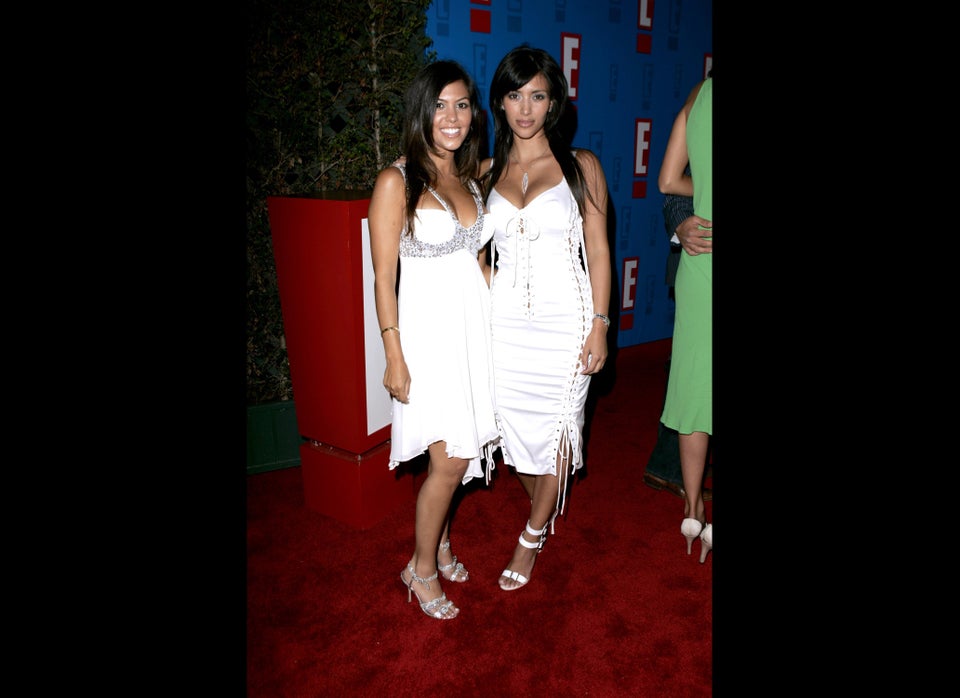 Kim Kardashian Style Evolution
Related