The former 'How Clean Is Your House?' star branded the presenter a "phoney", as she clashed with him during an appearance on Monday's (6 February) 'This Morning'.
Having been part of many memorable rows with almost all of her housemates during her short time on 'CBB', Kim appeared on the ITV daytime show to respond to critics of her behaviour.
However, proving she was one leopard who certainly hadn't changed her spots, Kim quickly becoming embroiled in a row with the host.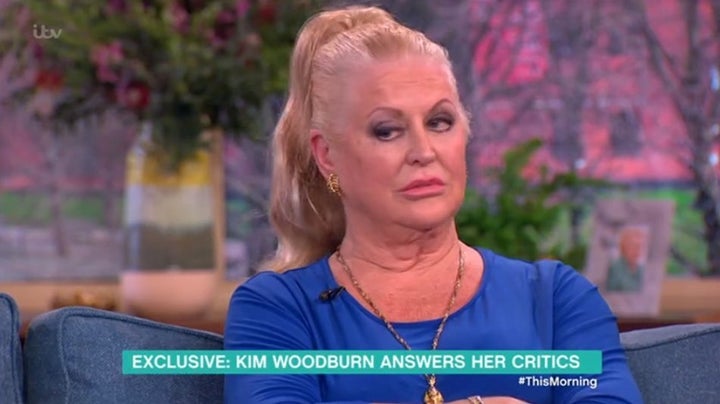 Asking if she thought she'd have done better in the house if she'd have been a nicer person, Kim responded: "I'd like you to have a word with all the crew I've ever worked with. I'm very polite."
"I know the row you had on 'Celebrity Juice'," Phil teased. "I know that you've had rows elsewhere", to which Kim responded simply: "No. No I have not."
As conversation then turned to other housemates, Kim warned people should never try and "bully" her, which Phillip questioned whether that was an inference she thought he and Holly were bullying her during the interview.
"Not this one," she said, pointing to Holly. "You are giving me the impression, from the time we came on here, that you don't know what you are talking about Phil. Go in that house for 24 hours, sit there and then watch it for 45 minutes a night, then you tell me why I was annoyed. The other 23 hours... were naughty."
"I get it, I understand," Phil said, trying to calm her.
"I hope you do," Kim said, becoming more aggressive. "Go in there and see what it's all about."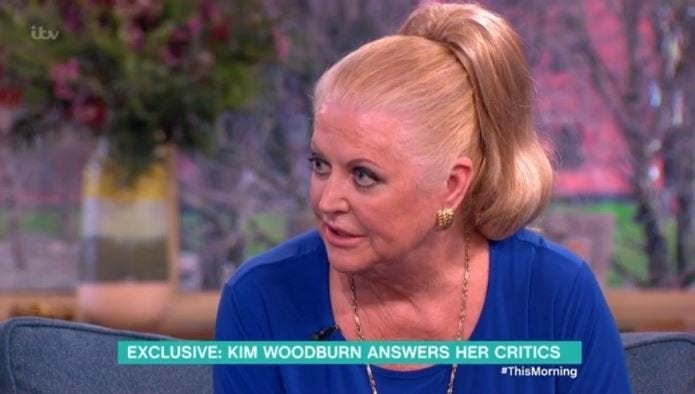 Phillip replied: "I know why people reacted to you in the way they reacted to you, because of the way you make me feel sitting on this sofa. You're already making me feel confrontational."
Calling his interview technique into question, Kim continued: "I don't like you, when I get on here, to have an attitude that I'm to blame. You know damn all about it."
"I was just asking you a question," Phil insisted.
"No you're not, Phil. No you were not, at the beginning. You should have had he on here and stayed neutral in my opinion."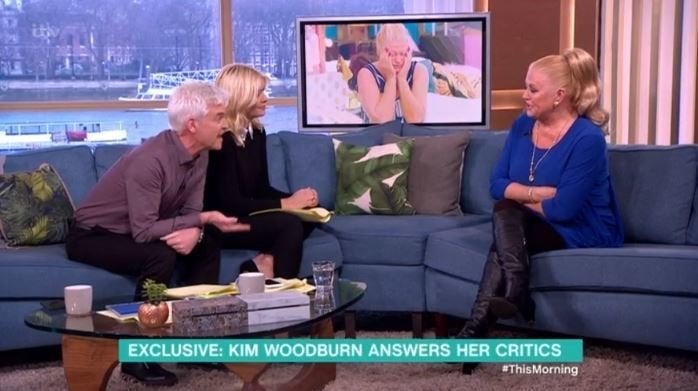 As Phil insisted he was doing his job, she countered: "Oh, is that the way you do it? Holly hasn't said a word I would take offence to."
As Holly tried to cool things down between them and wrap up the interview, Phillip said sarcastically: "It's been a delight to see you."
But Kim ensured she had the last word, shouting: "You big phoney."
Watch their full showdown in the video below...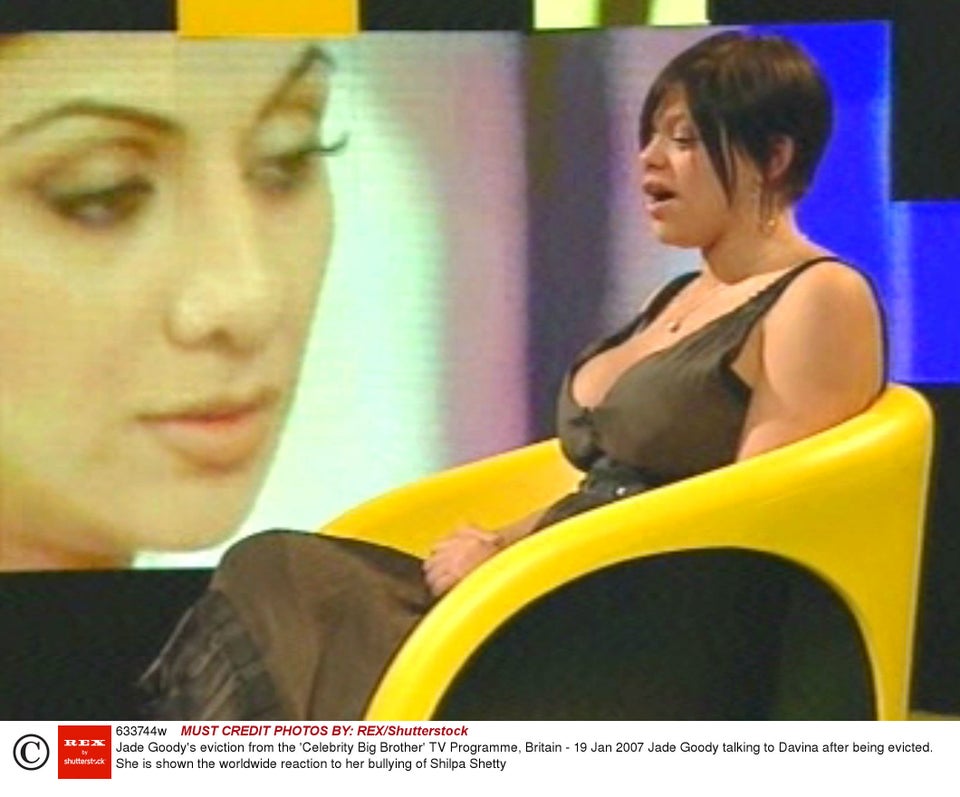 11 'Celebrity Big Brother' Moments Producers Chose Not To Air