The stars of 'Kingsman: The Golden Circle' are all set to descend on London's Leicester Square on Monday evening (18 September), for the film's British premiere.
'The Golden Circle' - which arrives in UK cinemas on Wednesday 20 September - serves as a follow-up to 2015's 'Kingsman: The Secret Service', with actors including Colin Firth, Taron Egerton and Mark Strong all returning to the sequel.
Once again, the sequel is based on the 'Kingsman' comic book series, created by writer Mark Millar and artist Dave Gibbons.
Matthew Vaughn - who previously helmed the likes of 'Kick-Ass', 'Layer Cake' and 'X-Men First Class' - returns for the second film as both a director and producer.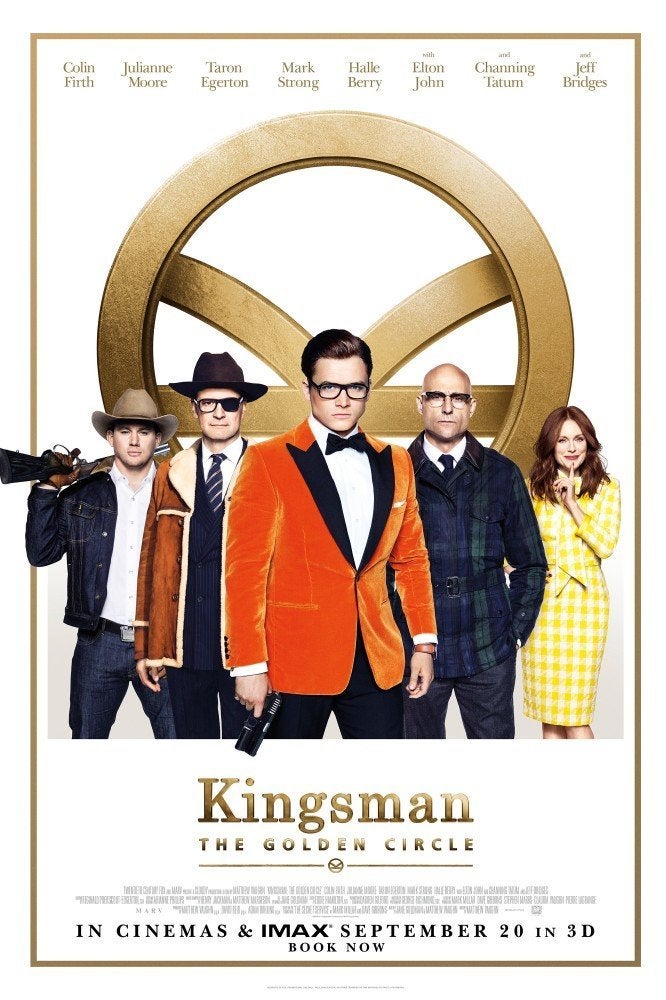 While the original 'Kingsman' film focussed on the recruitment of Taron Egerton's secret agent character into a team of undercover spies, 'The Golden Circle' centres around an entirely new adventure, which unites the Kingsman team with Statesman, their counterparts from across the pond, following the destruction of their headquarters by a mysterious organisation called (you guessed it!) The Golden Circle.
Other British actors joining the secret agent franchise for its second outing include Poppy Delevingne, Samantha Womack, Vinnie Jones and Sir Elton John, who stars as a fictionalised version of himself.
Check out all the red carpet action in the video above, and watch the trailer for 'Kingsman: The Golden Circle' below: