Kirsty Gallacher has been forced to deny she was drunk whilst presenting Sky News Sports, after some concerned viewers noticed she was slurring her words.
The presenter was actually suffering from "extreme exhaustion and a viral infection", which resulted in her collapsing in the studio during the show.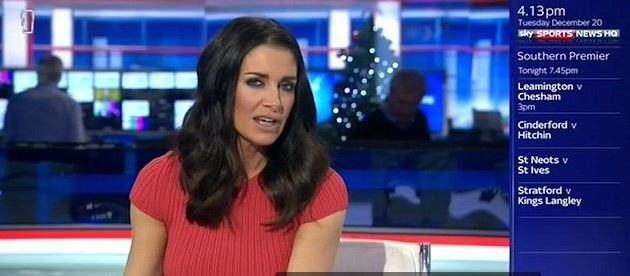 The 40-year-old, who was presenting the show with co-host Jim White on Tuesday, reportedly fell unconscious during an ad break and was later rushed to hospital.
Kirsty's collapse and hospital visit came the day after she shared a snap of her enjoying a night out with her agent and PR team.
Her spokesperson has strongly denied that she was intoxicated on-air, telling the MailOnline: "She categorically was not drunk. Blood and urine tests at hospital showed no alcohol in her system.
"She was just feeling terrible on her way to work. Doctors think it's extreme exhaustion mixed with a viral infection. She was absolutely taken under by it."
Yesterday she tweeted fans to thank them for their messages, saying: "Thankyou for all your kind messages, feeling bit better, still not 100%. Being ill on live TV is horrid experience."
The former 'Strictly Come Dancing' star also thanked West Middlesex Hospital, tweeting: "Thank you to @Westmidhospital for your brilliant care. On the mend & hope to back on @SkySportsNewsHQ asap."
They replied: "@TheRealKirstyG sorry you needed us but glad we were able to help! Hope you get better soon.'
She replied: 'Thank you, nasty virus but on the mend. X"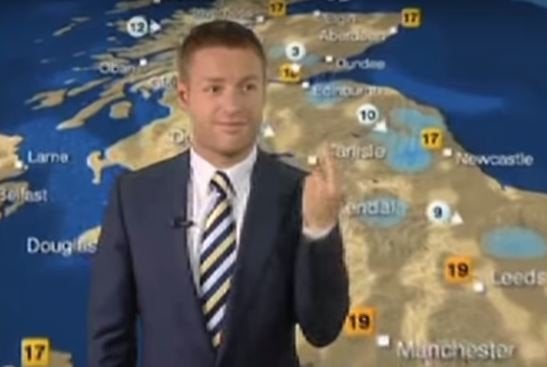 14 Live TV Gaffes We'll Never Tire Of Watching