Die-hard KitKat fans can now customise their own tasty treats at a new pop-up opening in London next week.
The KitKat Chocolatory at Stratford Westfield lets you plonk together some weird and wonderful flavours to create a beautiful bit of chocolate worthy of a mouthgasm.
You can also create your own packaging, but who gives a damn about that when you've got endless chocolate-filled opportunities ahead?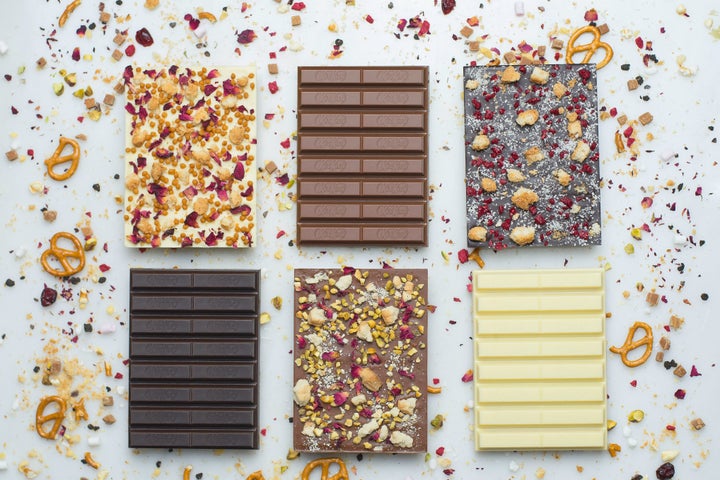 The pop-up, which opens on 5 October for five weeks, lets passersby create their own "ultra-premium" KitKat bar and bespoke packaging using a tablet.
You can choose from a milk, white or dark chocolate KitKat base and then add up to three toppings from 16 different options.
The bars are then tailor-made onsite and ready to take home within an hour.
There's also an option to buy a 'Special Edition KitKat bar' which is basically a snazzy version of the normal four-finger KitKat - these will change on a weekly basis and be available exclusively at the pop-up.
Michelin-starred chef Michael O'Hare has also partnered with the chocolate brand to create two signature edition bars: chilli and mint, and dandelion and burdock.
The KitKat Chocolatory opens its doors from 10.30am on Wednesday 5October at The Street, Westfield Stratford City, London.