Tens of thousands of people across the UK are donning their knitting needles to brighten the lives of those in need.
Knit For Peace is a charity which matches knitters with good causes. The charity relies on volunteers to knit items of clothing, blankets and toys. The items are then sent to the organisation's headquarters where more volunteers forward items on to people in need.
On Monday alone the charity sent out a huge consignment of warm clothes and blankets to Syria, another to a homeless shelter in Plymouth, yarn to a knitting group in Scotland and blankets for refugee drop-in centres.
"We send out hundreds of thousands of items a year. In fact, we think we've received over £5million-worth of donated knitting," says Dame Hilary Blume, founder of the Charities Advisory Trust, which runs Knit For Peace. "It's nice for people who have been abandoned by the world to receive something special. It makes you feel valued. At the same time we also get letters from people who enjoy being able to knit with a purpose."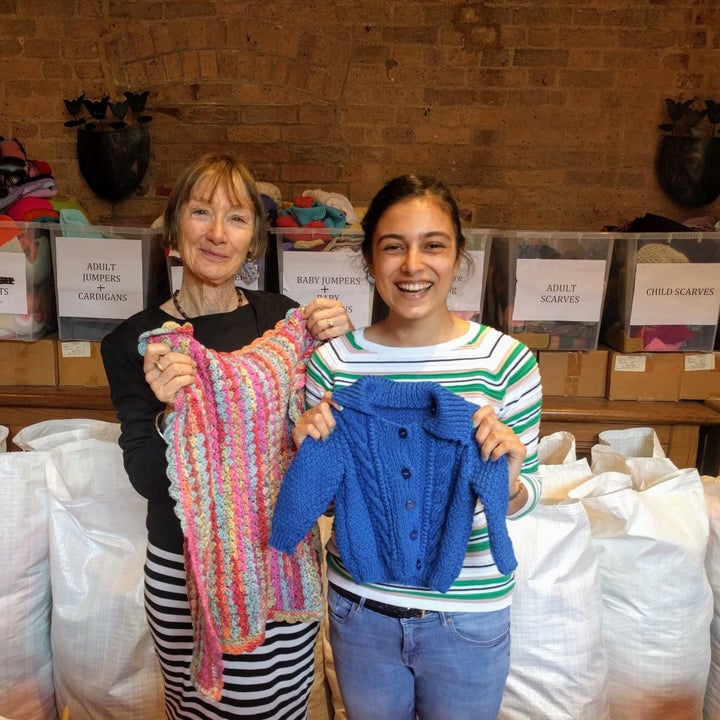 Each knitted piece has been made with love and care. One blanket, recently donated by Wendy and Sarah from Hertfordshire, included the enclosed message: "Wendy started this blanket before Sarah was born! It has been in our airing cupboard half-finished for years so we are glad that it is finally going to be used by somebody."
Carolyn Dennis, 74, who lives in Richmond, London, volunteers with Knit For Peace roughly once a week. She describes herself as a "low productivity knitter" but does enjoy going into the office to help sort out donations and send them out to those in need.
"It's nice to see people," she says. "It makes you feel useful, you feel like you're making a contribution. You also get to meet new people."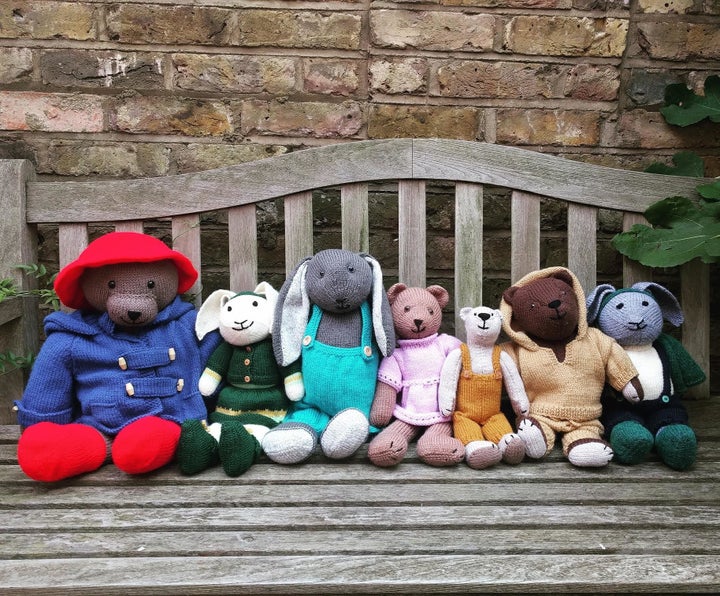 It's thought there are 22,000 knitters who donate to Knit For Peace - some of whom are aged over 100. "The wonderful thing is that anyone can knit," says Dame Blume. "A lot of the people who take part are quite elderly. Even when they have dementia, they can still remember to knit. People can do it if they're blind, deaf, in a wheelchair - they like being able to help others and feel connected to society."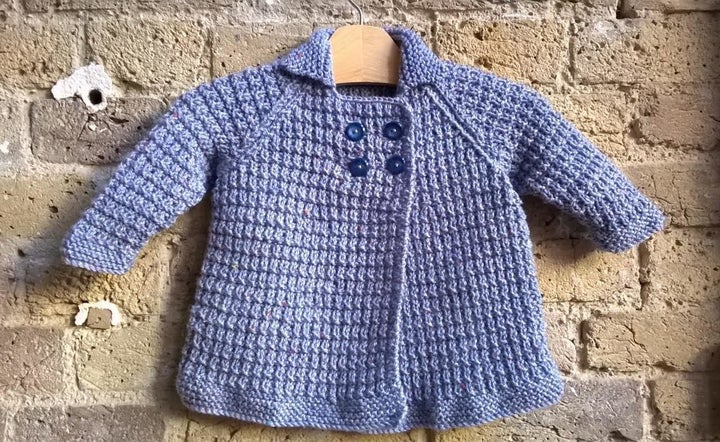 Knit For Peace stemmed from projects developed in Rwanda and India, which brought together women of traditionally hostile communities - Hutu and Tutsi war widows in Rwanda and Muslim and Hindu women in the slums of Delhi - to knit clothes for street children and orphans. The knitters were paid and the clothes were then distributed through local NGOs.
Fast forward a few years and the charity now distributes to over 200 UK outlets including hospitals, women's refuges, refugee drop-in centres, prisons, community groups and hospices, while also helping those further afield in developing countries.
"Knitters are wonderful people," Dame Blume adds.
To contribute to Knit For Peace, post your knitted creations to: Radius Works, Back Lane, London NW3 1HL.
HumanKind is HuffPost's celebration of kindness, featuring people who do incredible things for others or the planet – transforming lives through small but significant acts. Get involved by joining us on Facebook or telling us about the people who you think deserve recognition for their kind works. You can nominate them here or share your personal story by emailing natasha.hinde@huffpost.com.