NBA superstar Kobe Bryant has died following a helicopter crash in Calabasas, California.
Bryant's 13-year-old daughter, Gianna, was also on the helicopter that crashed near Los Angeles on Sunday, several major US media outlets reported and was confirmed by the NBA.
The LA County Sheriff's Department had originally tweeted that five people died in a helicopter crash in Calabasas, but did not identify the victims.
In a press conference hours later, LA sheriff Alex Villanueva said nine people, including the pilot, had died in the crash - but the department was awaiting the coroner's report before confirming any identities as it would be "inappropriate" to do so.
The news was originally reported by the celebrity website TMZ. It said Bryant's wife Vanessa was not on board. The LA Times also confirmed the death at the time.
NBA commissioner Adam Silver said in a statement following the crash: "The NBA family is devastated by the tragic passing of Kobe Bryant and his daughter, Gianna."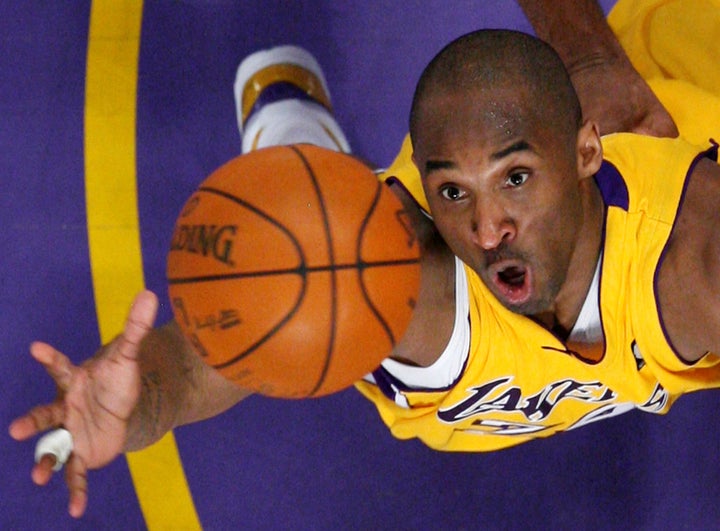 Bryant, who retired in 2016, was known to use a helicopter for travel dating to his days as a player when he commuted to games in a Sikorsky S-76.
He was a star for the Los Angeles Lakers for two decades, winning five championships and making 18 All-Star Games.
Bryant and his wife had four daughters: Gianna, Natalia, Bianca and Capri, who was born in June last year.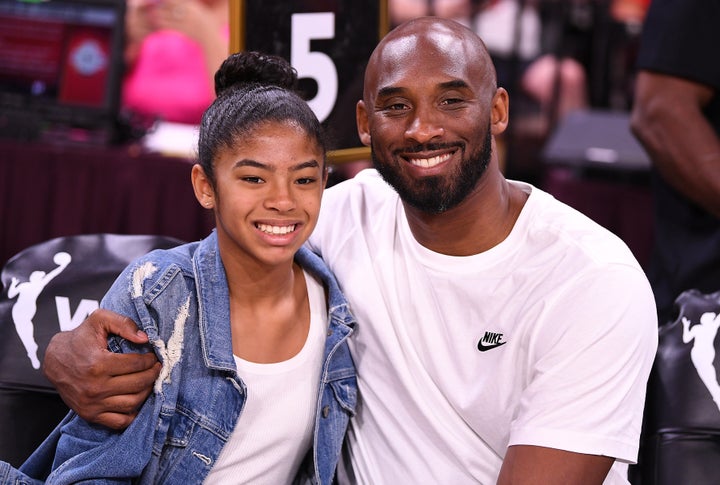 Having announced his plans to retire in 2015, NBA commissioner Silver called Bryant "one of the greatest players in the history of our game".
He was named the NBA's Most Valuable Player in 2008 and was Finals MVP on two occasions.
Bryant – who was born in Philadelphia in 1978 – was drafted at number 13 by the Charlotte Hornets in 1996 but was immediately traded to the Lakers.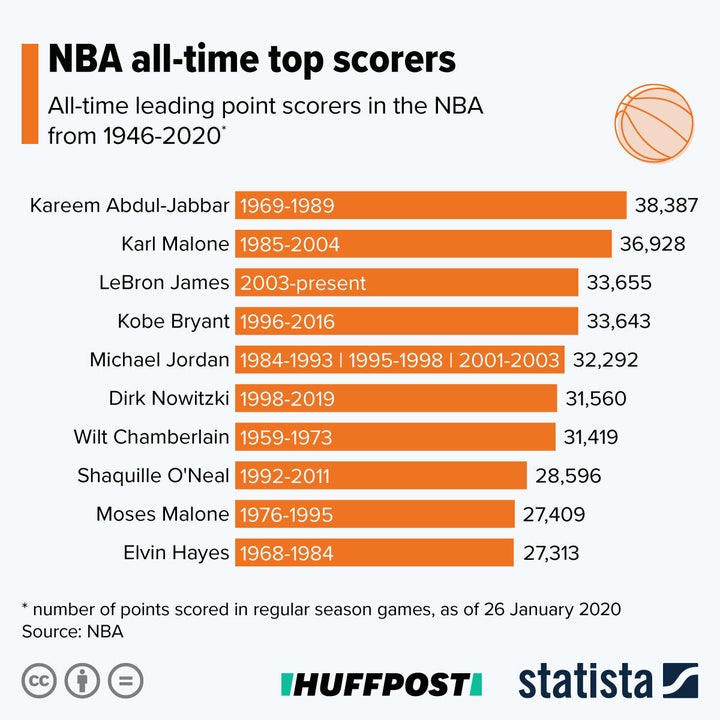 The Lakers retired both of Bryant's shirt numbers – eight and 24 – in a ceremony in December 2017, when then franchise president Magic Johnson said: "We're here to celebrate the greatest who has ever worn the purple and gold."
He stood third in the all-time NBA points list until Saturday night, when current Laker LeBron James pushed him down to fourth place.
James had told NBA.com after the game: "I'm just happy to be in any conversation with Kobe Bryant, one of the all-time greats to ever play."
Bryant tweeted on Saturday night: "Continuing to move the game forward @KingJames. Much respect my brother."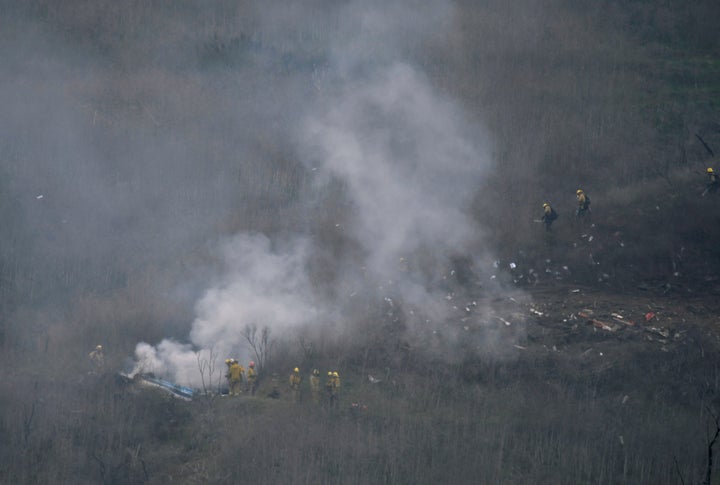 In 2018, Bryant became the first NBA player in history to win an Academy Award for his animated short Dear Basketball.
He faced backlash in 2003 after he was accused of raping a 19-year-old hotel employee in Colorado. He admitted to having a sexual encounter with the woman, but denied the accusation that it was rape. The young woman declined to testify in court, and the case was later dropped. They later settled a civil suit she filed in 2005.
Before his death was confirmed, tributes poured in for the former Laker.
Barack Obama called the basketball star a "legend on the court" as he and wife Michelle sent their "love and prayers" to the family of Bryant and his daughter.
"Kobe was a legend on the court and just getting started in what would have been just as meaningful a second act," the former president tweeted.
"To lose Gianna is even more heartbreaking to us as parents. Michelle and I send love and prayers to Vanessa and the entire Bryant family on an unthinkable day."
Alongside Shaquille O'Neal, Bryant helped the Lakers win three NBA championships in a row between 2000 and 2002.
It is a feat that has not been matched since, with the Golden State Warriors losing in last year's finals having won two in a row.
O'Neal tweeted: "There's no words to express the pain Im going through with this tragedy of loosing my neice Gigi & my brother @kobebryant I love u and u will be missed. My condolences goes out to the Bryant family and the families of the other passengers on board. IM SICK RIGHT NOW".
Tennis player Andy Murray's Instagram story read: "This has hit me hard. Thinking of all his family, friends and colleagues."
Former England striker Gary Lineker wrote: "Oh no. How awful. One of the greatest sportsmen of our lifetime. Utterly tragic".
Six-time Super Bowl champion Tom Brady said: "We miss you already Kobe".