Kurupt FM is a name you've probably heard an awful lot of in recent months, and the frequency is only going to increase in the coming weeks, thanks to the latest BBC Three release 'People Just Do Nothing'.
The mockumentary is now in its third series, and while episodes are being debuted on the now online-only BBC Three, they're also being screened weekly on BBC Two, starting on Tuesday 24 August.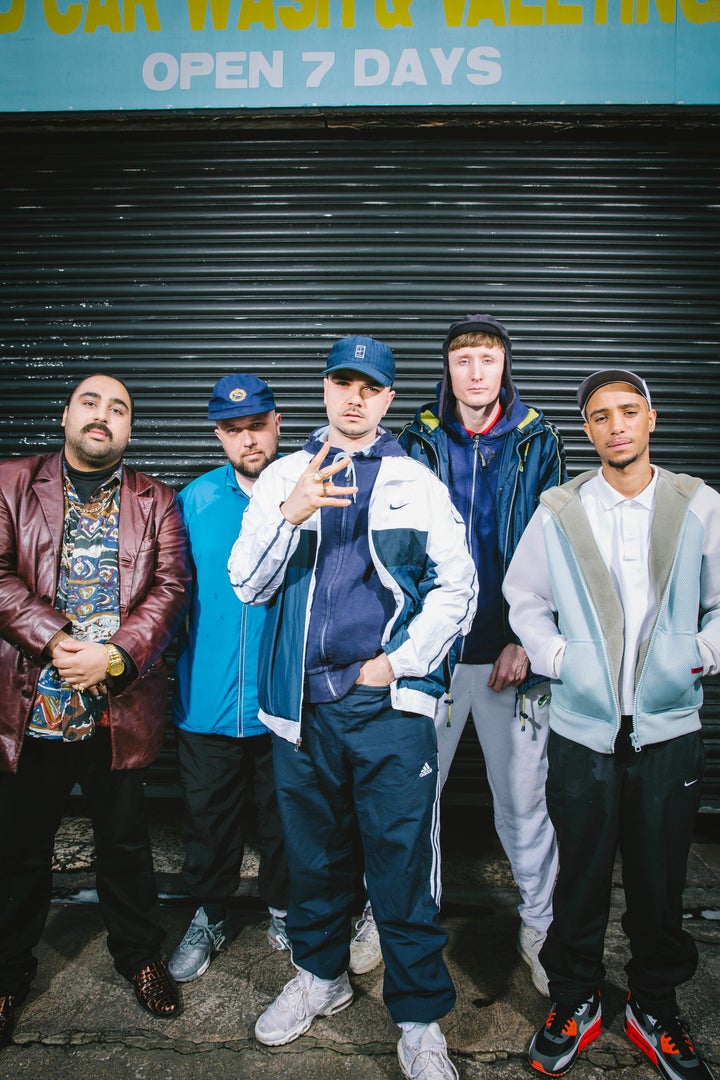 At the centre of it all are the Kurupt FM gang, who have made things pretty confusing by consistently breaking the fourth wall, making appearances while in character.
Allow us to explain what's going on...
1. So are the Kurupt FM lads real people?
It's no surprise that when you go to Google them, this is one of the first Autocomplete suggestions the website offers. But in short: no, they're not.
The gang is made up of MC Grindah, Kevin "DJ Beats" Bates, Chabuddy G, Steven 'Steves' Green and Decoy, who are played by Allan Mustafa, Hugo Chegwin, Asim Chaudhry, Steve Stamp and Daniel Sylvester Woolford, respectively.
The confusion stems from the fact the actors make most of their appearances in character, which will make sense to fans of Keith Lemon and Ali G.
2. Here's what the show is about
The first two seasons of 'People Do Nothing' are on BBC Three, so you should probably catch up on them ASAP. The mockumentary follows the gang as they run their pirate radio station and obviously, the path to success does not run smoothly.
3. And here's the downlow on the characters
MC Grindah - with girlfriend Miche - leads the way as the head honcho at the station, and loyal, new step-father DJ Beats is always at his side.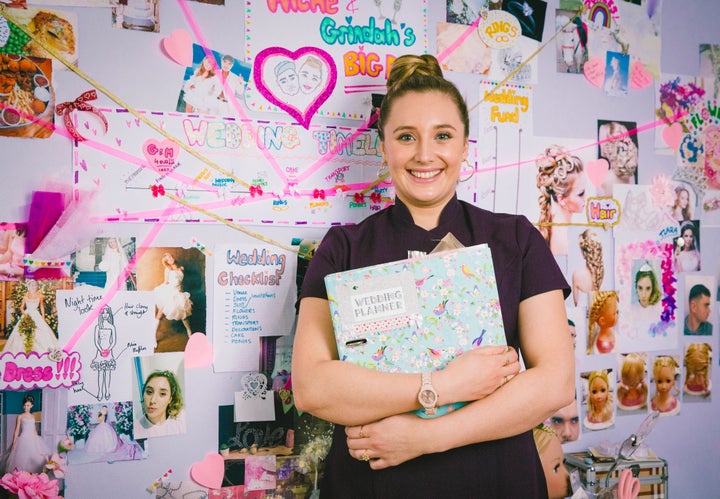 Chabuddy G is described as a "Rig Doctor, Mayor of Hounslow, Agony Aunt, Agony Uncle, 5th Degree Jungle Jijitsu black belt, One-2-one Top Salesman in Oct 1999" on the BBC Three site, which leaves Steves - who lives at the station as their base is his nan's flat and Decoy, whose production skills are second to none. Obviously, all of that should be taken with a pinch of salt.
3. Their Radio 1 Live Lounge Is A Must-Watch
We're not sure who signed off on their lunchtime appearance, but hats off to them because we would not have the guts to pull that stunt.
Words cannot describe the video you are about to see:
4. Steves will be familiar to Craig David fans
Many questioned who 'the guy in the hat' was at the back of this clip - apart from Kurupt FM devotees, who could recognise that face anywhere. The singer's now-famous cover of 'Where Are Ü Now' was actually filmed during a 1Xtra takeover by the gang, hence their presence in the studio.
5. Here's their debut single
It's called 'Heart Monitor Riddem', obviously. Listen to it here.
Is a Bafta-nominated for Best Scripted Comedy good enough for you? Yes, we thought so.
Watch the latest 'People Do Nothing' episodes here.
Related