The 47-year-old star had us reminiscing about her days playing tomboy car mechanic, Charlene, in 'Neighbours', after she stepped out with a head full of blonde curls.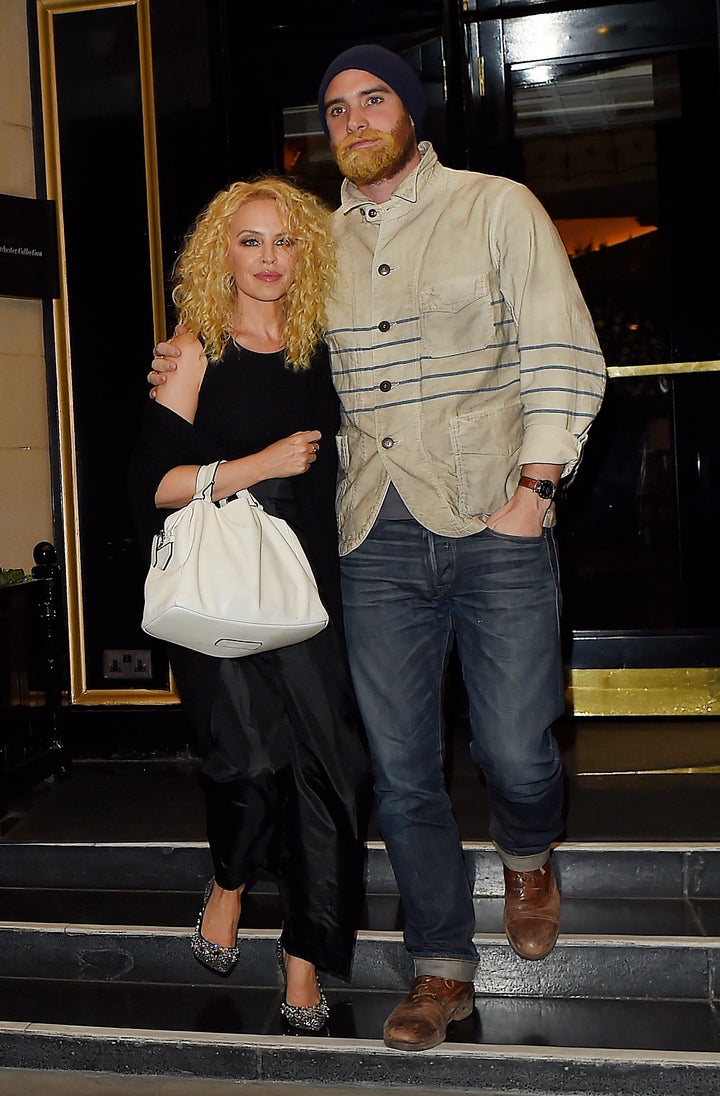 The singer and her 28-year-old beau were spotted leaving London's Dorchester hotel, where Kylie had performed at a private wedding.
Yes, we know. Kylie as a wedding singer. Wow.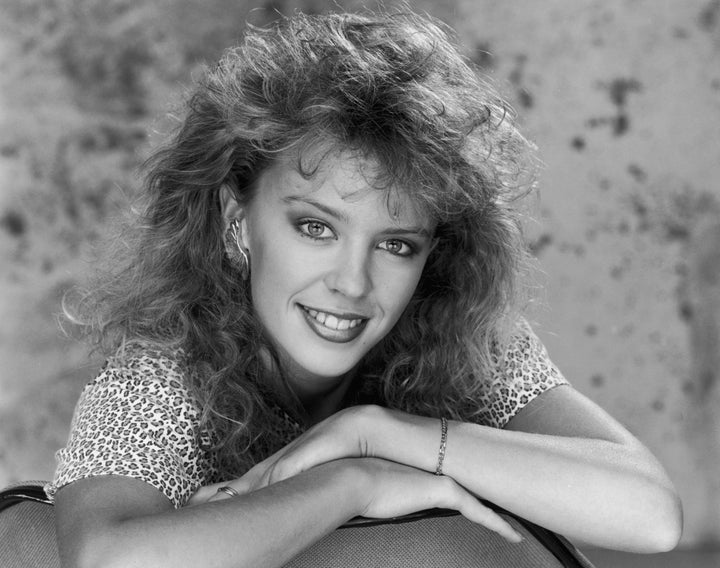 The loved-up pair then headed to the uber-posh Wolseley restaurant in the capital for a late night dinner.
And judging by Joshua's beard, it looks like he couldn't resist helping himself to Kylie's hair dye either.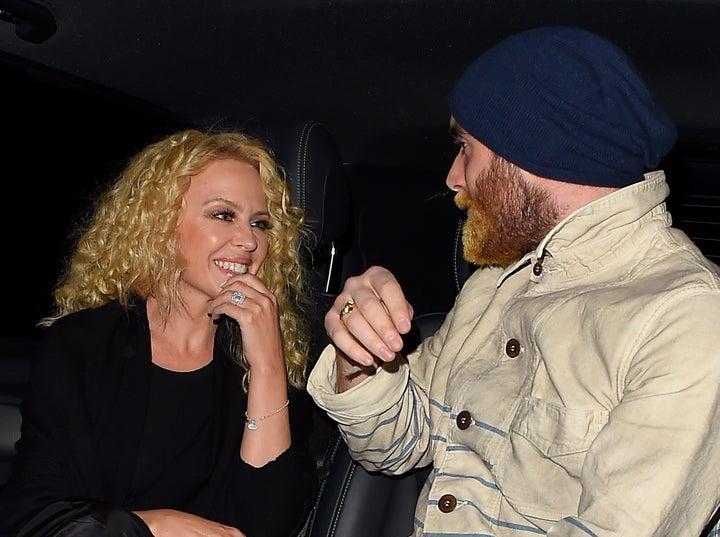 Kylie met Joshua when she appeared as a guest on his US TV show 'Galavant' last year.
The pair went public two months later before announcing their engagement in February, with a wedding notice in the Times.
Last week, Kylie paid tribute to Prince, following the musician's shock death and revealed the 'Purple Rain' singer had once recorded a song she had written the lyrics for.
The track, 'Baby Doll', remains unreleased and doesn't feature Kylie, but she said it had been a "dream come true".
Writing on Instagram, she said: "We never recorded it properly. I then had the privilege of visiting Paisley Park. It was a dream come true. Thank you for the music and memories. #ripprince #whendovescry"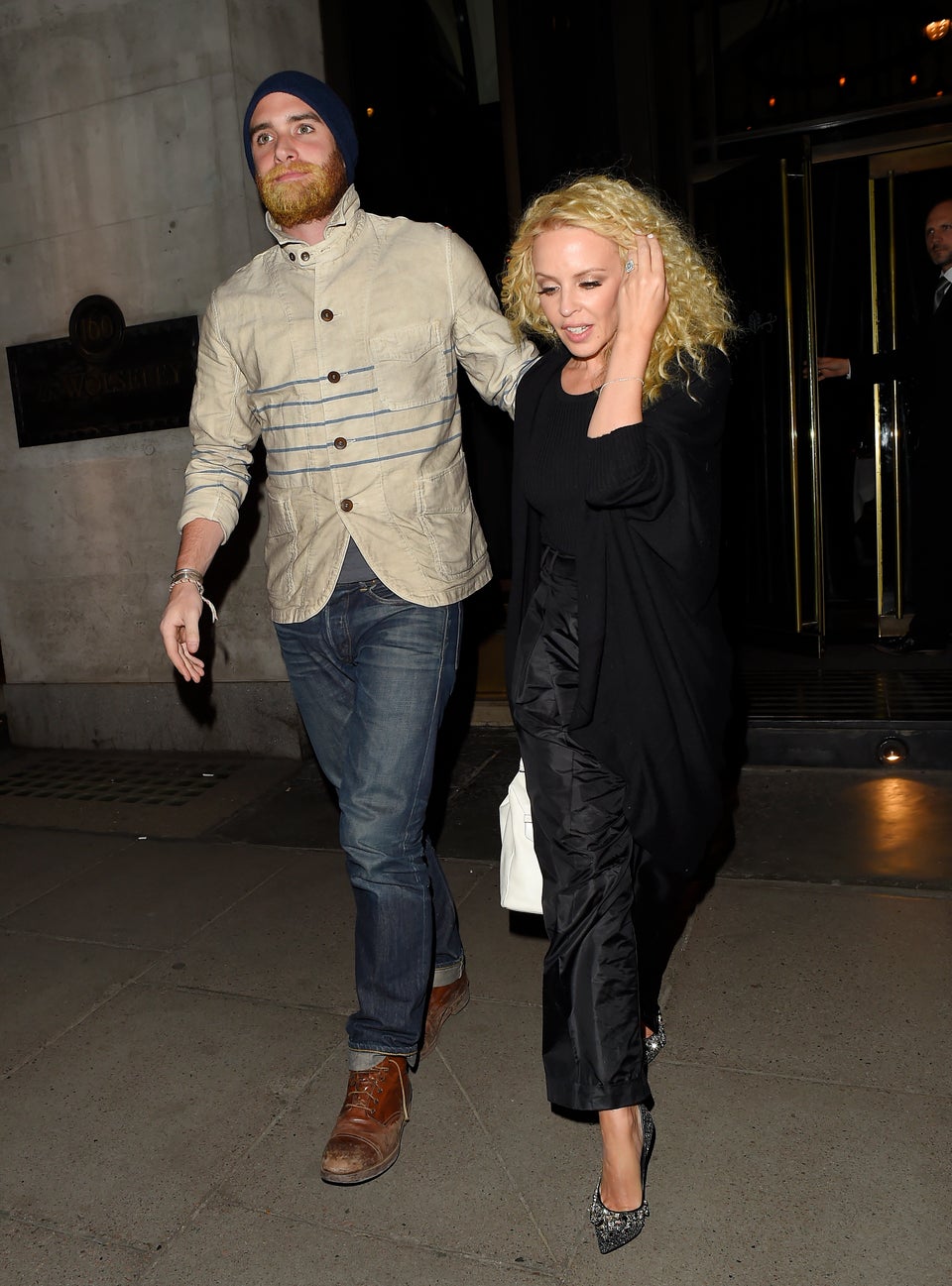 Kylie and Joshua Sasse
Related