Kylie Minogue and her fiancé Joshua Sasse have announced they won't be walking down the aisle until same-sex couples are legally allowed to marry in Australia.
The 48-year-old Aussie singer announced her engagement to the 28-year-old British actor in February.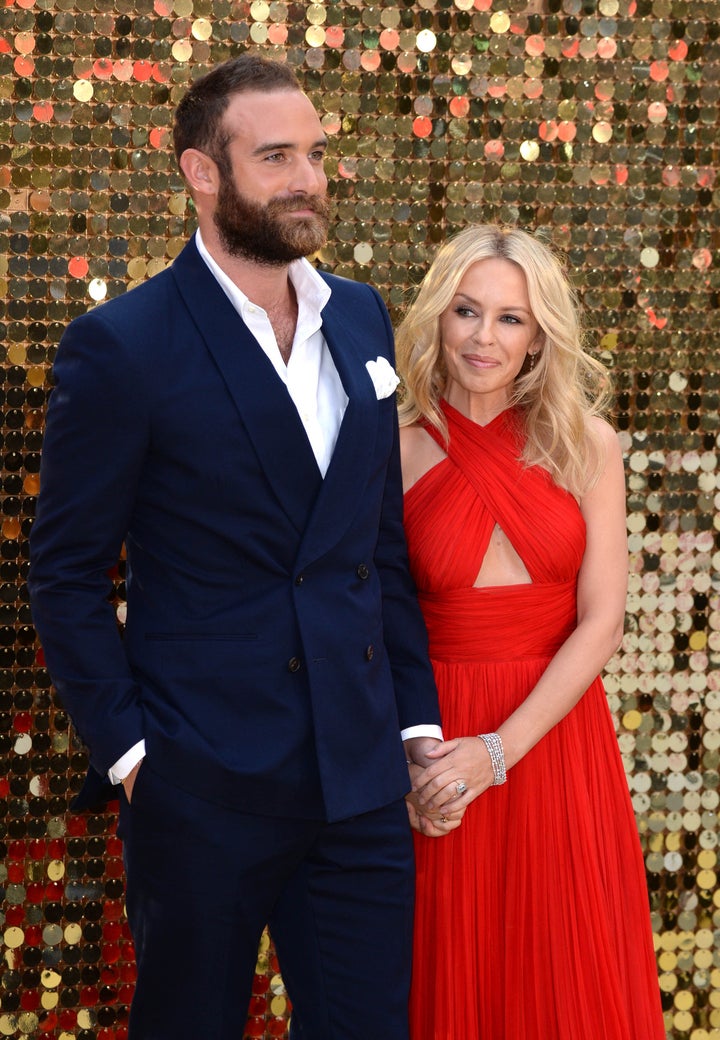 Ever since, rumours have swirled about when and where the couple will tie the knot.
But now, Joshua, who helped launch the 'Say I Do Down Under' marriage equality campaign, has stated that he won't be saying 'I do' to the pop princess until the law is passed.
"There are chances of a Melbourne wedding... [but] we will not get married until this law has passed in Australia," he told Australia's Seven Network.
"When I found out that gay marriage was illegal in Australia, I was astounded.
"I simply can't fathom on any level, whether it's moral or religious or anything, that I have the right to get married and to marry the person that I love and that somebody else doesn't because of their sexual orientation."
Both Kylie and Joshua have been pictured wearing t-shirts emblazoned with a rainbow coloured map of Australia alongside the 'Say I Do Down Under' slogan, which they have shared on Instagram.
Kylie previously said Australia was "backward" when it came to marriage equality, adding that "the Earth didn't cave in" in other countries where it is legal and that "love is love".